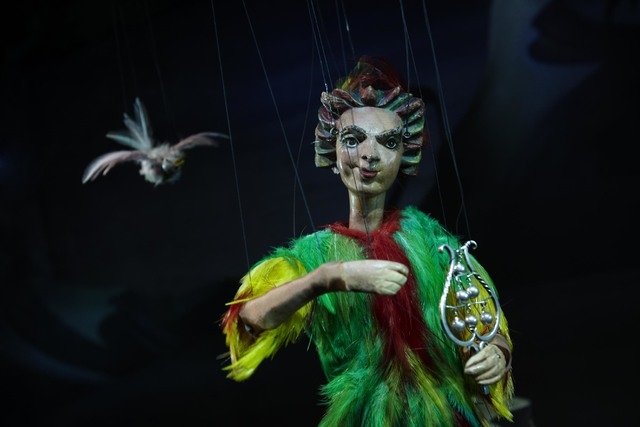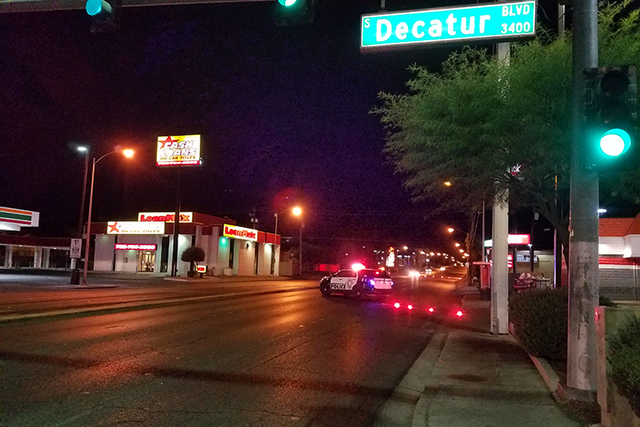 You wouldn't ever cast the same actor to play these two different roles: "The Sound of Music's" lovable, witty "uncle" Max Detweiler and "Alice in Wonderland's" chatty, contrary Duchess.
But because Pierre Droin is a puppeteer, not an actor, he can — and will — bring both characters to life, along with several others, during the Salzburg Marionette Theatre's four-day visit to The Smith Center's Troesh Studio Theater.
The Las Vegas visit, part of the celebrated Austrian troupe's centennial tour, will feature four productions during the run, three of them with music.
A marionette version of "The Magic Flute" (by Salzburg native son Wolfgang Amadeus Mozart) kicks things off Thursday. Following on Friday: "Hansel and Gretel," featuring a score by Engelbert Humperdinck — the 19th-century composer, not the 20th-century Strip headliner.
The marionette theater's newest production — a nonmusical version of Lewis Carroll's classic "Alice in Wonderland," for which Droin served as stage director — is scheduled for two performances Saturday.
Sunday's finale features two performances of Rodgers and Hammerstein's musical "The Sound of Music" — which, far from coincidentally, is set in Salzburg.
The centennial production, "Alice in Wonderland," debuted in September in Salzburg, according to Droin, who's been with Salzburg Marionette Theatre since 1990. (Before that, Droin spent 18 years as puppeteer, puppet-maker and stage director at the marionette theater in his native Geneva.)
Creating each lifelike puppet featured in the Salzburg company's productions takes about two weeks' work, he says. "Alice in Wonderland" has 26 characters, while "The Sound of Music" has about 55.
And if a character wears more than one outfit in the production, a different puppet has to be created to wear each costume. (No quick changes in the wings for these performers on strings.)
Add the elaborate scenery that's a Salzburg Marionette Theatre trademark and "we are traveling now with about 13,000 pounds of material," Droin says in a soft French-Swiss accent.
There's no such thing as a separate stage crew in this theater, he adds.
"The puppeteers do everything," says Droin, one of a dozen artists in the troupe. "We play with the puppet, we change the scenery, we install lights."
Although each production has its own style ("The Magic Flute" and "The Sound of Music" being the most popular), the foundation for every production remains the same: technique.
"It's like a music instrument," Droin says of learning how to become a puppeteer. "You have first to have the technique. When you have the technique, then you can perform the character."
Mastering that technique begins with "feeling the finger on the string," he says.
Learning to translate that feeling into the lifelike action that's a hallmark of Salzburg shows "would take five to six years," he says. "And then you have to practice all the time."
That's because "each puppet is different," he says. "Some are easy, some are difficult. And even if you have experience, you have to learn how to perform each puppet."
That includes synchronizing every puppet's performance to a prerecorded soundtrack, whether spoken or sung.
Either way, the difficulty factor is about the same, Droin says.
When it comes to the physical performing, each production has its own style — whether "Alice in Wonderland's" through-the-looking glass whimsy, "Hansel and Gretel's" Grimm fairy-tale of a brother and sister menaced by a wicked witch or Mozart's operatic "Magic Flute" flights of fancy.
The wide range of subject matter and style underline the troupe's philosophy that "marionette is for everyone — sometime more for adult than children," Droin says. "The problem anywhere, in the mind of the public, is marionette is like we learned with children."
During the past century, the Salzburg Marionette Theatre has continued a tradition that began long ago — when Salzburg was a trading town and a regular stop for traveling puppet troupes.
In 1913, sculptor Anton Aicher and his family began the Salzburg Puppet Theatre, which now ranks as one of the last full-time professional marionette theaters in Europe — and, thanks to the company's international tours, around the world.
Even after all his years making marionettes move, however, Droin remains aware of the delicate yet undeniable bond between the puppets and their puppeteers.
"I always will be astonished when I see the puppets sitting on the side of the stage," lifeless, he says. "And as soon as we take them in hand, they begin to live."
Contact reporter Carol Cling at ccling@reviewjournal.com or 702-383-0272.
PREVIEW
What: Salzburg Marionette Theatre
When: 6 p.m. Thursday and Friday, 2 and 6 p.m. Saturday and Sunday
Where: Troesh Studio Theater, The Smith Center for the Performing Arts, 361 Symphony Park Ave.
Tickets: $14.95-$39.95 (702-749-2000, www.thesmithcenter.com)