'Saving Christmas' an original musical by youth theater group
December 18, 2009 - 10:00 pm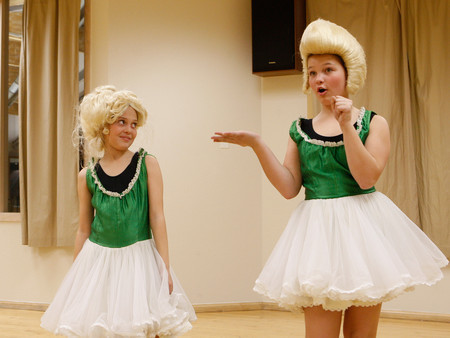 "Saving Christmas" is the new holiday offering from the Winchester Players youth theater group. Saving the audience from boredom is what writer/director Susan Swanson is trying to do with her original musical.
"Instead of knowing what the songs are and what the plot is, you don't know where it's going to go and you're more interested," said Swanson, who — along with her brother, Christopher — spent six months writing, choreographing and arranging "Saving Christmas" instead of licensing a popular musical.
"Basically, this is what we do," said Swanson, a former Broadway singer/dancer ("No, No Nannette," "Pajama Game" and "Anything Goes") who owns Henderson's Broadway West Performing Arts Center, where young people learn singing, dancing and acting.
"We had a theater that wasn't being used and a lot of children, so I put two and two together," Swanson said.
Swanson calls "Saving Christmas," which runs 90 minutes and contains a whopping 27 tunes, a "tongue-in-cheek takeoff on 'White Christmas' with lots of twists and turns." It's one of three original musicals staged each year by the Winchester Players, which Swanson formed four years ago.
The musical stars five adults and 60 kids, ages 5-18, most of whom come from Swanson's acting school.
"When you transfer them into a community theater, they're already shining, so it's not hard for them to learn it," Swanson said.
Contact reporter Corey Levitan at clevitan@ reviewjournal.com or 702-383-0456.
Preview
"Saving Christmas"
7 p.m. Tuesday and Wednesday
Winchester Cultural Center Theater, 3130 S. McLeod Drive
$5 (455-7340)