See a few free minutes of Cirque's 'Zumanity' —PHOTOS
February 26, 2015 - 6:21 am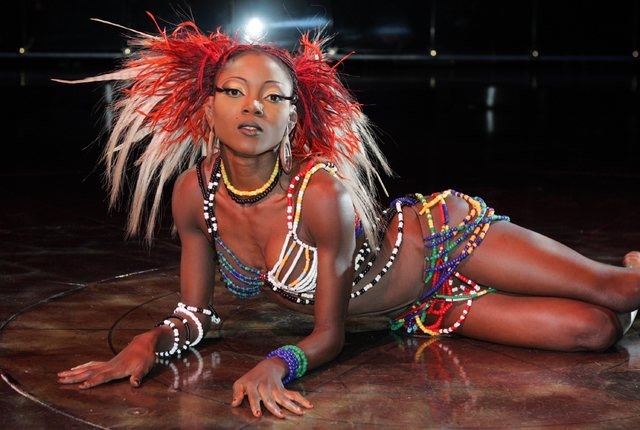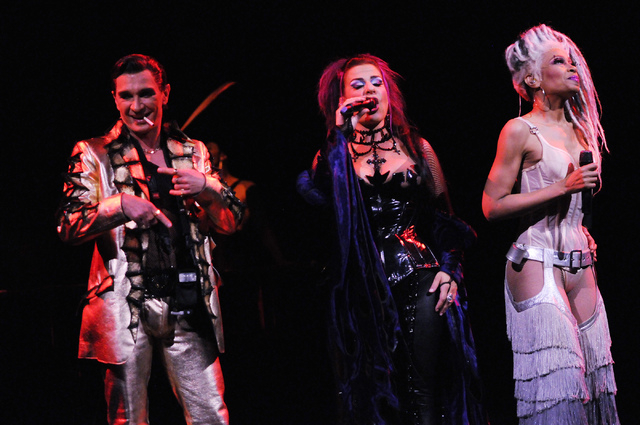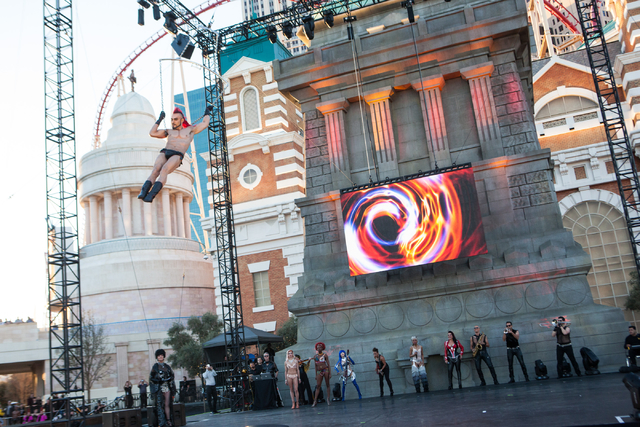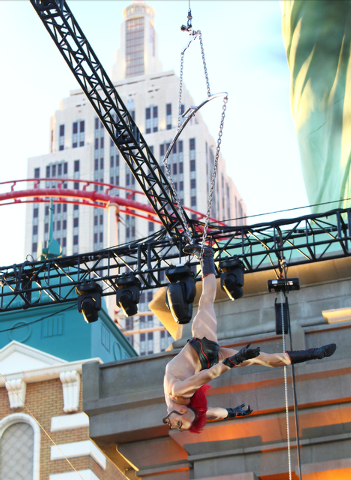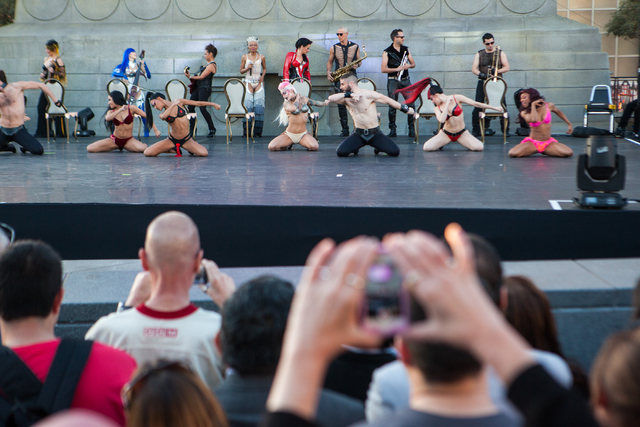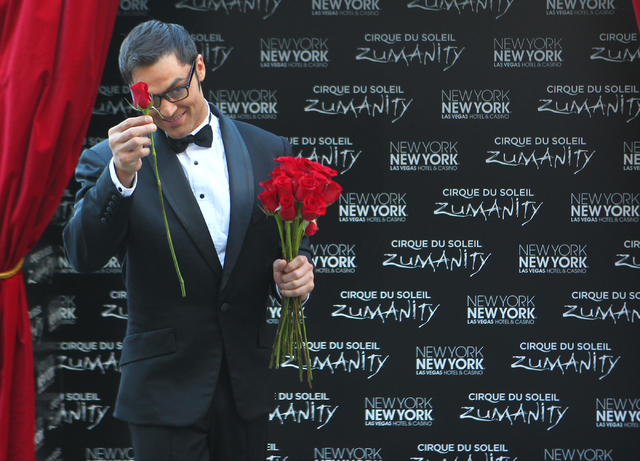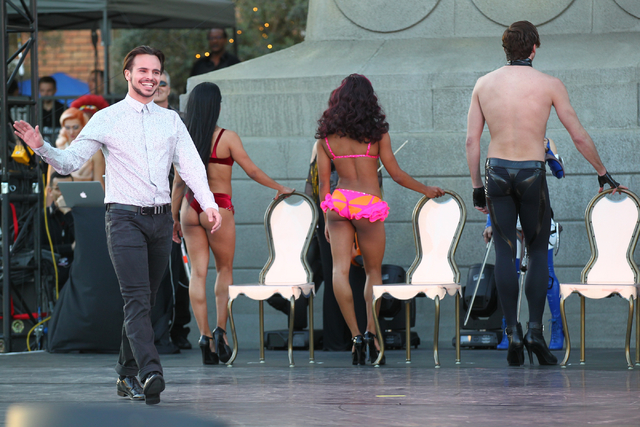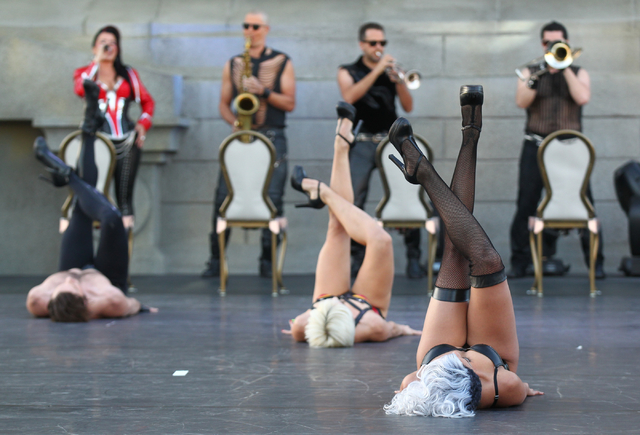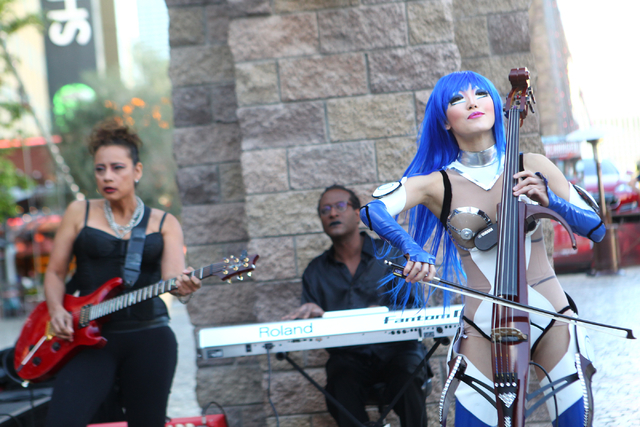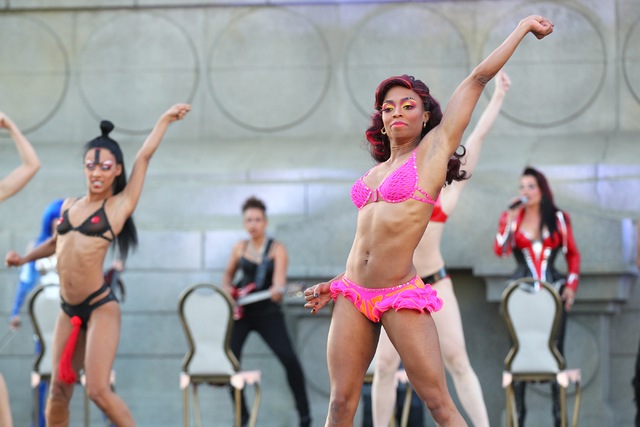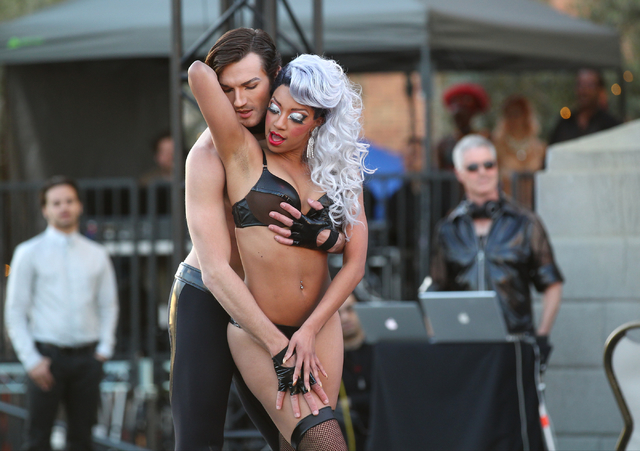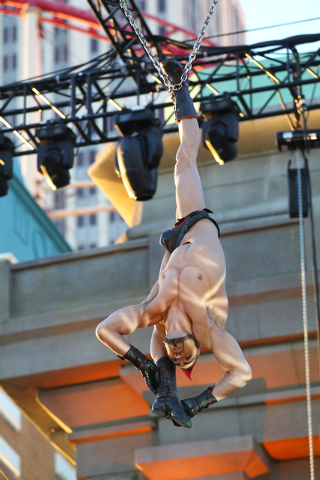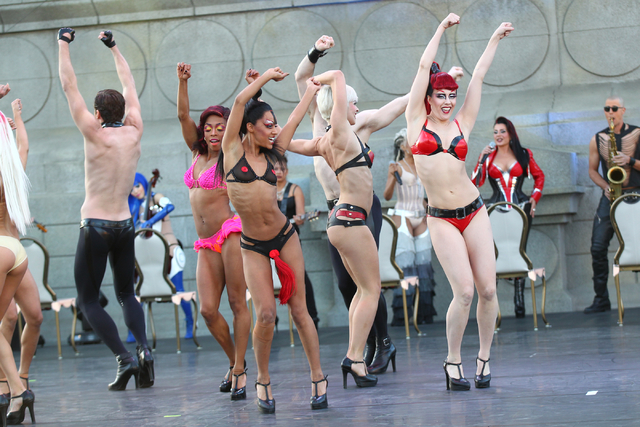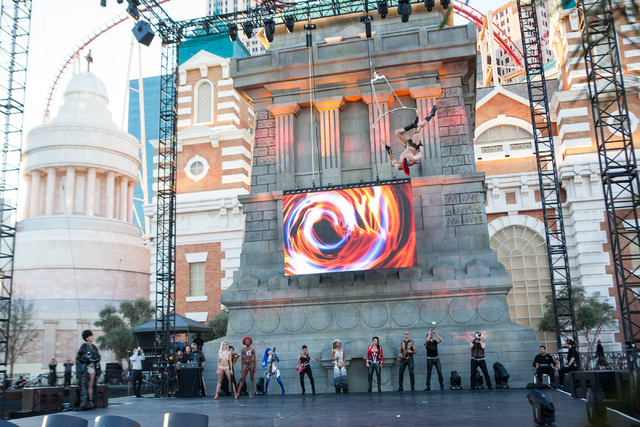 Las Vegas tourists will get a free eyeful of sexiness Feb. 26 when Cirque du Soleil's libidinous "Zumanity" performers put on a few minutes of their show in the middle of the Las Vegas Strip.
Cirque says cast members will be doing things with strawberries, and putting on a dance number and then the "chains" act where a performer begins to (newspaper guidelines may not let me tell you the rest of this sentence).
This will be a promotion for the show's revamped bits and parts. If you're titillated, you can see the public display at 4:30 p.m. today on the outdoor Brooklyn Bridge in front of the New York-New York hotel.
Contact Doug Elfman at delfman@reviewjournal.com. He blogs at reviewjournal.com/elfman.