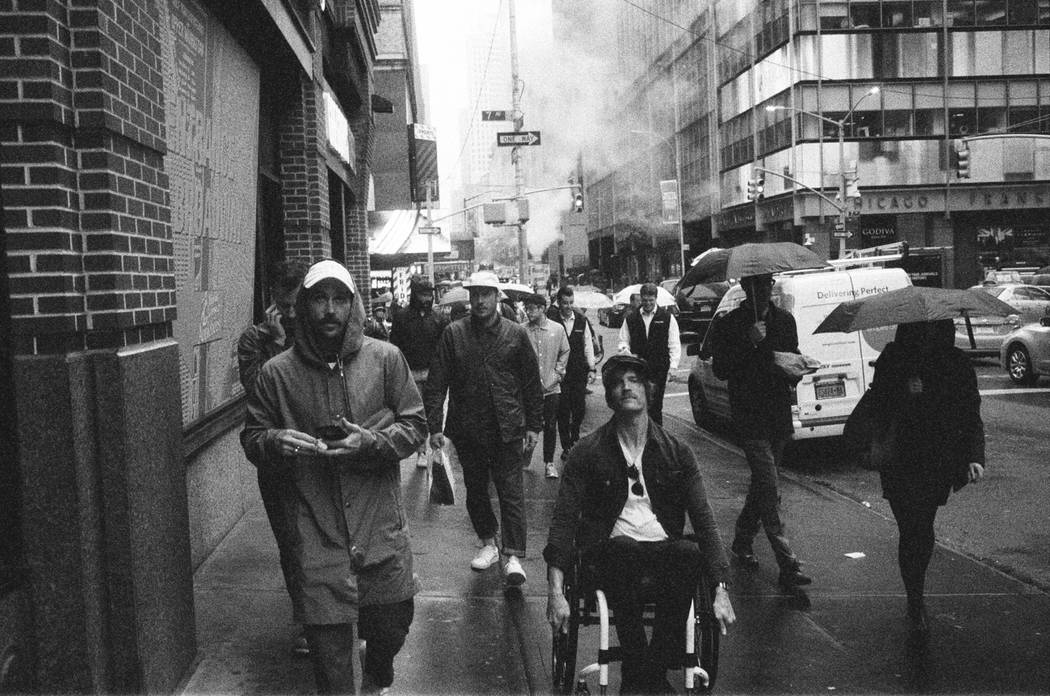 Portugal. The Man
What a year it's been for these Portland, Oregon-based alt-rockers: Eight albums in, they achieved commercial breakthrough via last year's "Woodstock," their sound morphing from fringe jam band territory a decade ago to stoner electro pop, culminating in the double-platinum hit "Feel It Still." "Am I coming out of left field?" frontman John Gourley asks on said tune. Not anymore. See them at 8 p.m. Friday at The Chelsea at The Cosmopolitan of Las Vegas. Tickets start at $28; call 702-698-7475.
Haim
These sisters in arms are pure pop craftswomen, their harmony-heavy sound studious without being over-studied. They frequently are compared to greats such as Fleetwood Mac and the Eagles, but not for the obvious reasons: They don't sound like either one of those acts, but like both, their songbook is exactingly constructed, equally melodic and meticulous. See them at 8 p.m. Friday at The Pearl at the Palms. Tickets start at $35; call 702-944-3200.
The Dream Syndicate
"I'm not bound by rules … or bothered by civility or norms," The Dream Syndicate frontman Steve Wynn announces on 2017's "How Did I Find Myself Here?," the psych-tinged L.A. alt-rockers' first new album in nearly 30 years. Hey, never too late for a mission statement, is it? See them at 8 p.m. Thursday at Beauty Bar. Tickets are $20; call 702-598-3757.
Priests
This coed, Washington, D.C., post-punk troupe's songs can sound like taunts, tantrums or beach-worthy surf jams depending on the track. Say your prayers at 8 p.m. Monday at Beauty Bar. Tickets are $12 in advance, $15 day of show; call 702-598-3757.
Uriah Heep
These venerable British hard rockers have long been tabbed as the real-life inspiration for parody metallers Spinal Tap. Be on the look out for tinfoil-covered cucumbers at 8 p.m. Saturday at The Railhead at Boulder Station. Tickets start at $25; call 702-432-7777.