2 decades after debut, 'O' still enchants Las Vegas audiences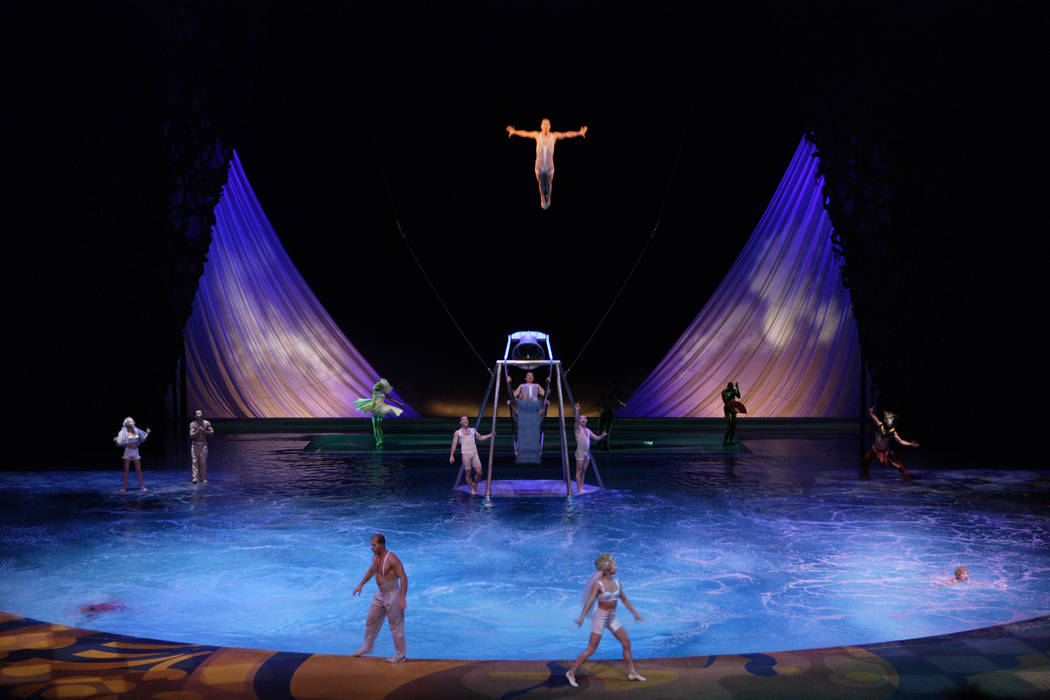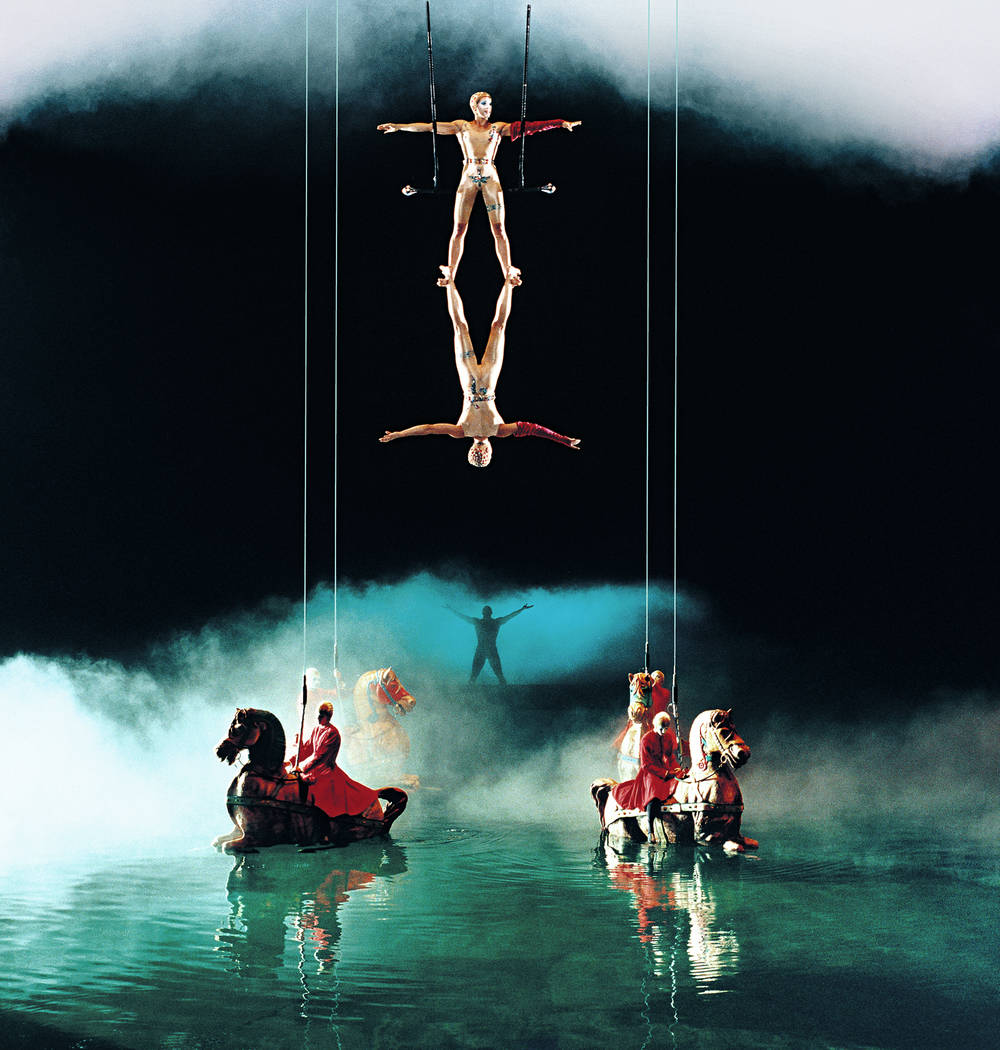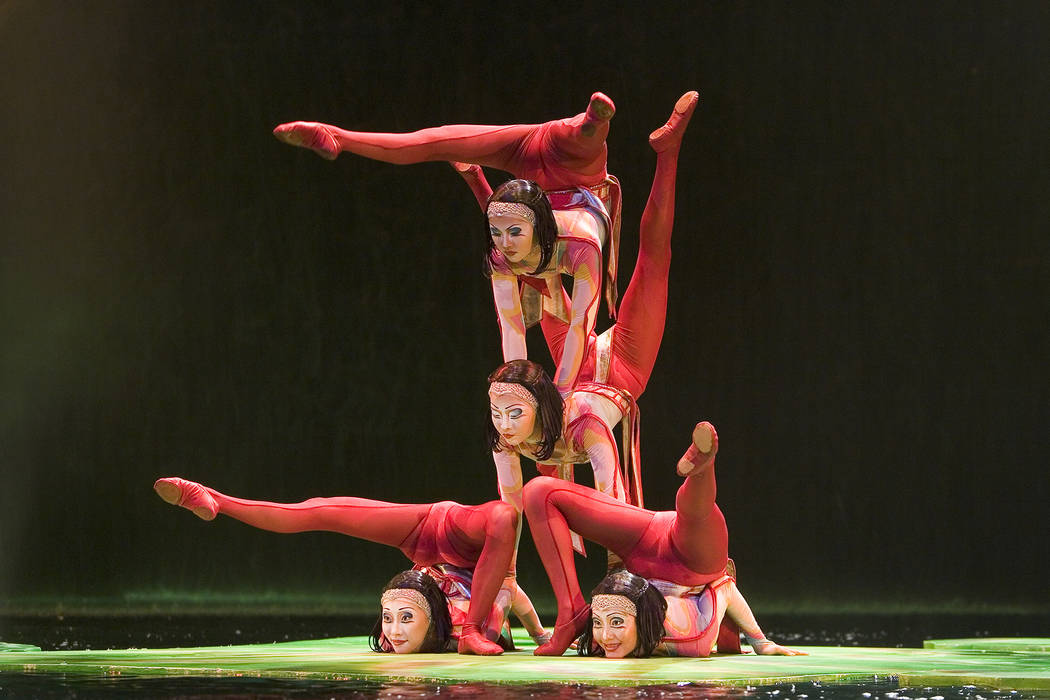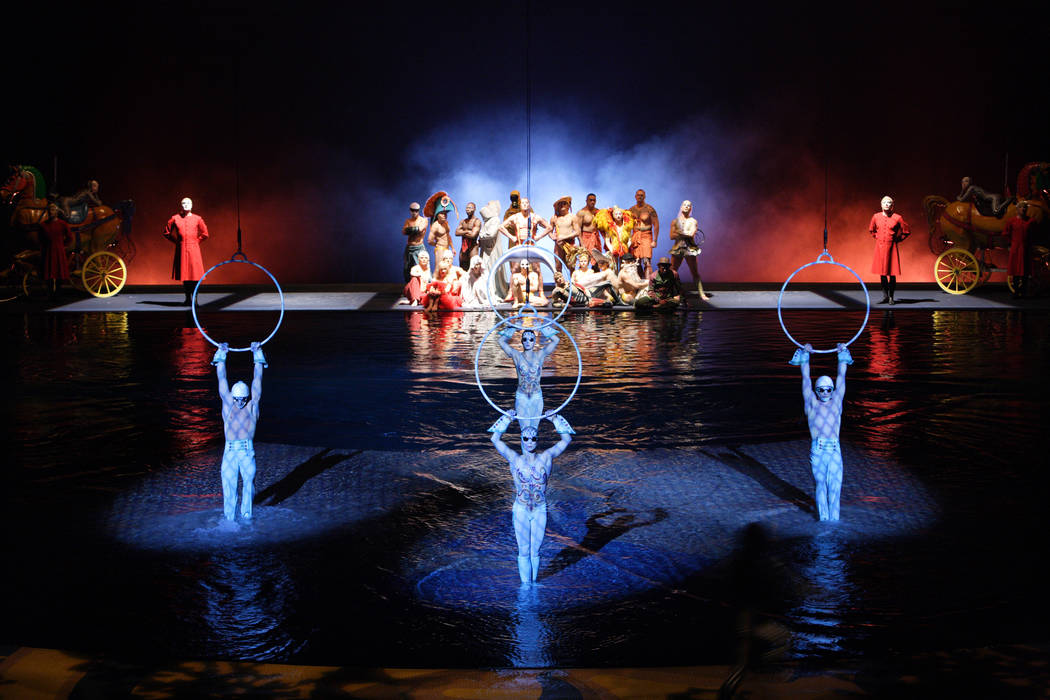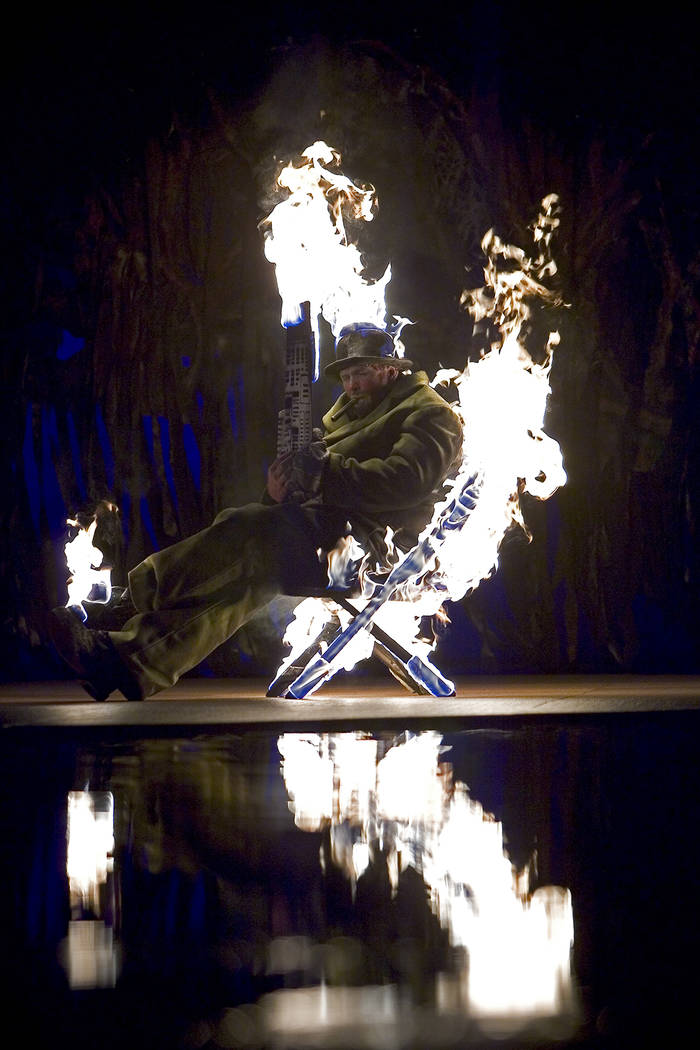 Two decades after its debut, people are still clamoring to see "O."
"It is the single most sought-after Cirque du Soleil show," not just in Las Vegas, but throughout the world, said Tony Ricotta, senior company manager for "O" and "Zumanity."
"People who have never been to Las Vegas in the 20 years it has been running have heard about 'O,' so that's what they want to see."
More than 16.3 million people have seen the show.
"O" (a play on "eau," the French word for water) came with a big price tag: $90 million. Part of that cost was the complex system of seven hydraulic lifts that enables the 1.5 million gallons of water to flow in a variety of configurations, allowing for anything from a dry stage to a 17-foot-deep pool for high divers plunging from 60 feet above.
The most daunting element of the production, Ricotta said, aside from the prodigious skills of the performers, is "really, just keeping it running."
"When you put all that machinery in a pool that size," he said, "there are probably 100,000 things that could go wrong, because it's submerged in water 24 hours a day." And of course, there's interplay between the water and the human element.
"We have to be sure that anybody who's going to work in (or near) the pool can swim," Ricotta said.
Then there's the proximity of the water to electricity and the necessity of keeping the water clean — far cleaner than a normal stage set — to ensure the health and safety of performers and audience.
As with other Cirque shows, "O" performers are acrobats. Unlike the others, they're also divers, swimmers, synchronized swimmers and contortionists (even fire artists — one burns in a chair for 3½ minutes), and very often the disciplines overlap. During each show, 14 technicians are underwater to assist the artists and help manipulate props.
"No show that has ever featured water as its palette has been as successful as this show. I think that's what makes it stand out as art instead of just theater," Ricotta said. "It's like lightning in a bottle."
Contact Heidi Knapp Rinella at hrinella@reviewjournal.com or 702-383-0474. Follow @HKRinella on Twitter.