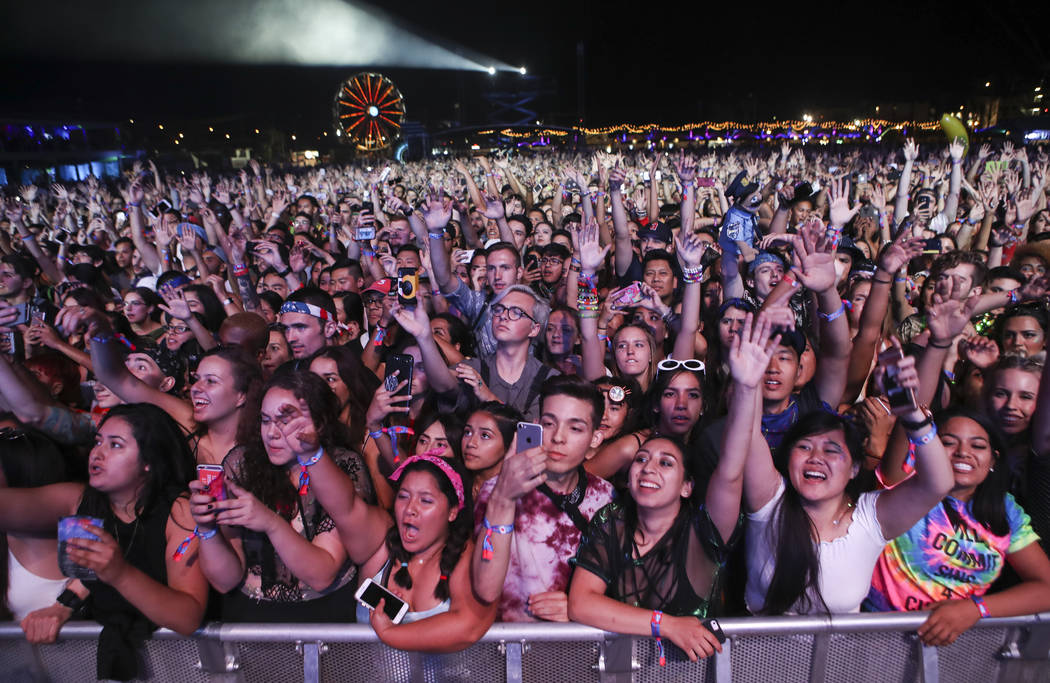 It's day 3 of Life is Beautiful 2017.
Get to the fest early to catch a performance by Cirque du Soleil. Then, stay late to see the most anticipated headliner, Gorillaz.
Here are your top picks for what to see, eat and do at Life is Beautiful on Sunday.
Who to watch
Listening to The xx's self-titled 2009 debut back in the day, it would have been hard to imagine the group headlining a festival. But as The xx has nudged closer and closer to the dance floor via darting beats, surging synth lines and more full-throated songs on their latest record, "I See You," the band's sound has expanded as their audience has grown. See them at 9:20 p.m. on the Downtown Stage.
Romy Madley Croft of The xx performs at the Bonnaroo Music and Arts Festival. Amy Harris Invision AP
Though the Guinness Book of World Records' Most Successful Virtual Band once performed behind giant screens depicting their animated counterparts, they now play onstage with said screens behind them. See Gorillaz at 11:20 p.m. on the Downtown Stage.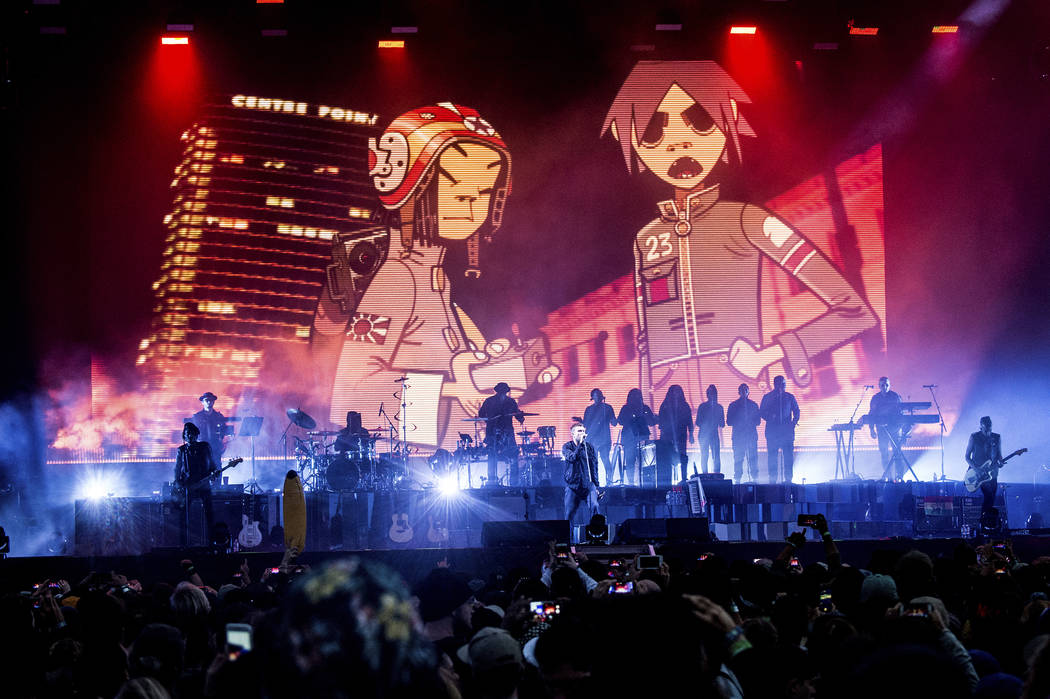 Damon Albarn, center, of Gorillaz performs at the 2017 Outside Lands Music Festival. Amy Harris Invision AP

Where to eat
Finding a sausage sandwich at a concert is hardly unexpected. Finding one with sausages made in-house at Mario Batali's local restaurant, topped with smoked mozzarella fonduta, tomato jam and fried basil is the kind of thing that makes Life is Beautiful special. Get the chicken sausage sandwich by B&B Ristorante in the Downtown Culinary Village.
What to look at
Cirque du Soleil has graduated from sideshow to Downtown Stage this year. The act is expected to feature acrobatics, dance and juggling. Catch the 30-minute set at 4:50 p.m.
What to drink
Life is Beautiful offers a more sophisticated take on the Long Island iced tea. The Tito's Iced Tea is made with vodka, Giffard pink grapefruit liqueur, fresh lemon and honey-mango tea.
Who to listen to
The singer of "Fight Song" is opening the festival Sunday afternoon as part of the "Ideas" lineup. See Rachel Platten at 3 p.m. on the Fremont Stage.
Contact Janna Karel at jkarel@reviewjournal.com. Follow @jannainprogress on Twitter,