5 shows to see in Las Vegas this weekend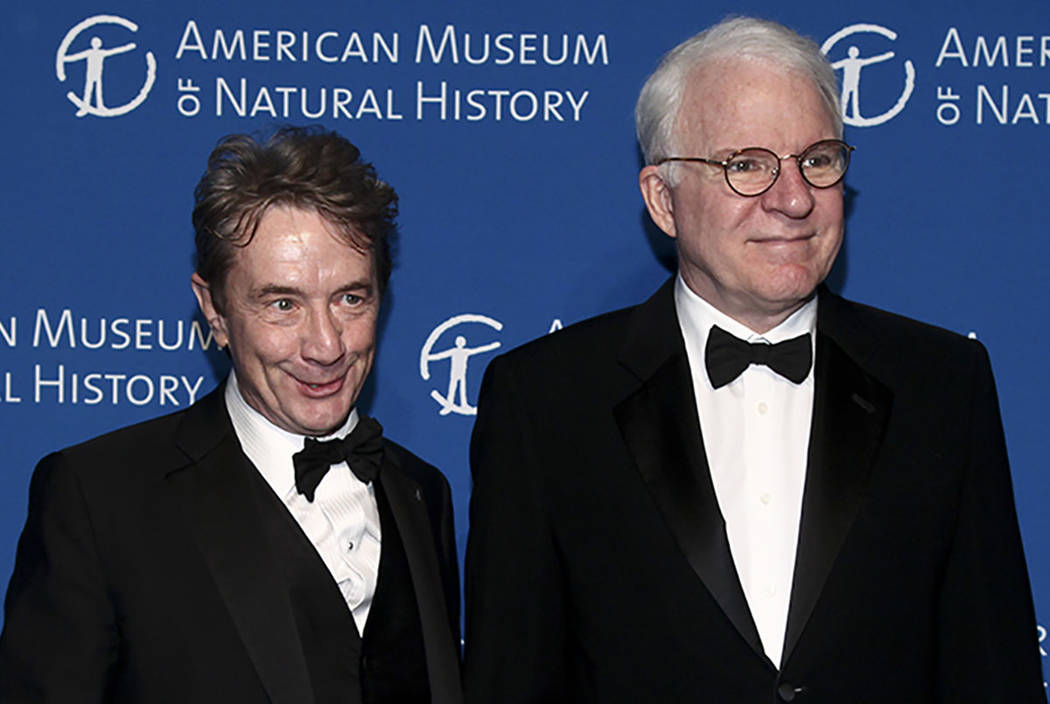 Las Vegas West Fest with Ice Cube
You say it's cool that Ice Cube is co-producing "Hip Hop Squares" on VH1 and launching Big3, a half-court, 3-on-3 summer league for retired NBA players. But ever since the "Straight Outta Compton" movie, you just wanted to see him back on stage again? A good entrepreneur listens, and delivers at 8 p.m. Friday, when Cube headlines Las Vegas West Fest in Orleans Arena, with Too Short and E-40. Tickets are $59 to $254; call 800-745-3000.
Steve Martin and Martin Short
No one would turn away Chevy Chase, but Two Amigos are probably enough to pack the Colosseum at Caesars Palace, when Steve Martin and Martin Short return at 7:30 p.m. Sunday. Two years ago, the duo called their tour "In a Very Stupid Conversation … with Music!" to make room for Martin's bluegrass banjo and Martin's show-tune tendencies. Tickets are $49.95 to $175; call 888-929-7849.
D.L. Hughley
D.L. Hughley doesn't have to do any warm-up club shows to get ready for stand-up at The Orleans. Between a radio show, Twitter and TMZ-worthy comments about the new president, we suspect he will hit the stage running at 8 p.m. Friday and Saturday. Tickets are $54.45 to $76.25; call 800-745-3000.
Steely Dan
Best Steely Dan tour title? "8 Miles to Pancake Day." Worst Steely Dan Las Vegas residency title? "Reelin' in the Chips." We're stuck with it, but it shouldn't diminish nine shows from jazzy rockers and ironists Donald Fagen and Walter Becker and their stellar band, including a four-piece horn section. The run launches at 8 p.m. Wednesday at The Venetian with dates scattered through April. Tickets are $81.50 to $424.50; call 702-414-9000.
The Head and The Heart
Since they played the Life Is Beautiful festival in 2014, Seattle soft-rockers The Head and the Heart have followed Mumford & Son's path to a less-folky, more plugged-in sound. See them at 7:30 p.m. Tuesday at Brooklyn Bowl at The Linq. Tickets are $31 to $46; call 702-862-2695.