'50 Shades' parody to return to Bally's
November 20, 2015 - 5:33 pm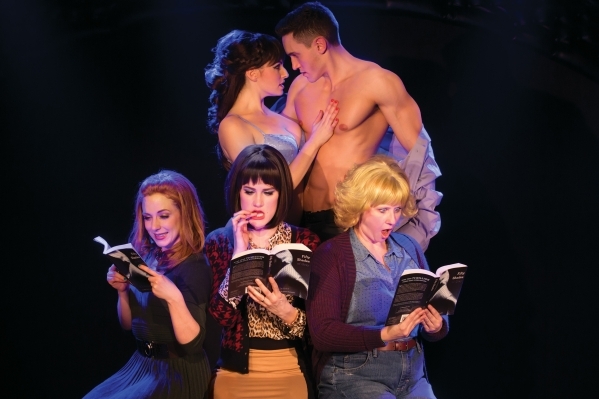 You can't keep a good spoof of a bad book in submission. "50 Shades! The Parody!" is returning to the Windows Showroom at Bally's on Dec. 1.
The show closed Nov. 17 after a nine-month run but returns with new producers, Ken and Helene Walker, who operate the showroom on a sublease from Bally's. The "Fifty Shades of Grey" musical spoof was produced by Base Entertainment in the same venue as a tenant production.
"I just made a decision one night overnight," Walker says, and asked the show's creator, Al Samuels, and its royalty holders to "give me a number. Because I like the show and I didn't like it leaving me empty in the room."
Walker also produces the Las Vegas edition of "Tony 'n Tina's Wedding." "I didn't want to own any shows," he says with a laugh, "but now I have two."
But Walker also operates the venue's bar and says he has learned it can be simpler to produce the show directly instead of negotiating rent and revenue sharing of bar sales with outside producers.
Most of the cast will return, which was one of Walker's motives in reopening during a slow time of year instead of waiting any longer.
Samuels is a veteran comedy writer who created "50 Shades!" through his comedy troupe Baby Wants Candy four years ago. It went on to become a lucrative touring product — it played The Smith Center for the Performing Arts — and also ran off-Broadway in New York.
Read more from Mike Weatherford at reviewjournal.com. Contact him at mweatherford@reviewjournal.com and follow @Mikeweatherford on Twitter.
Like Neon Las Vegas on Facebook: