'Baz' gets a Las Vegas do-over, and so does its theater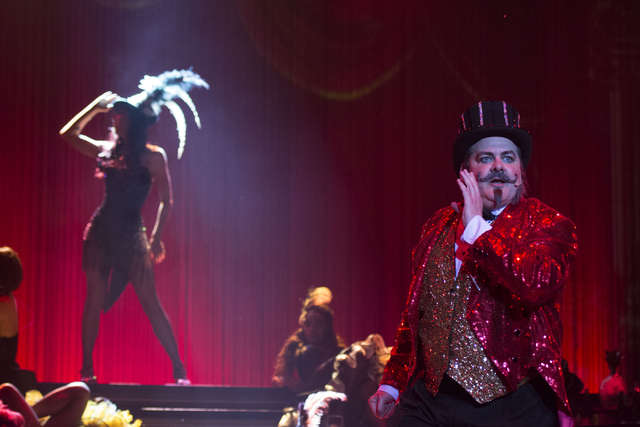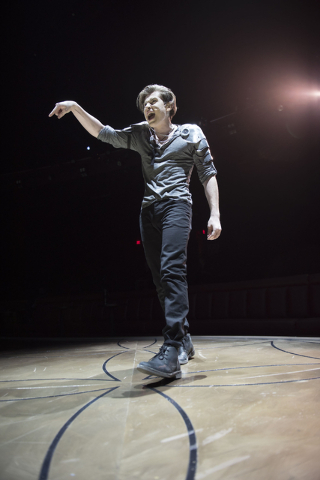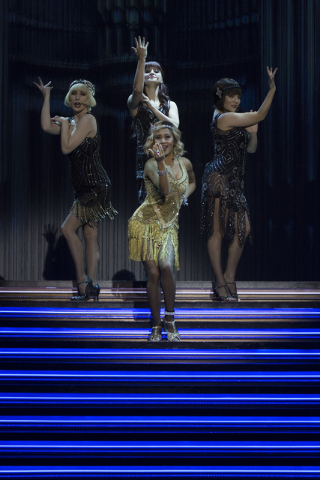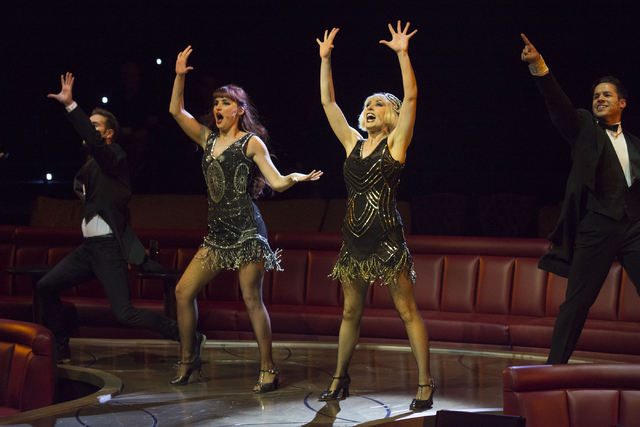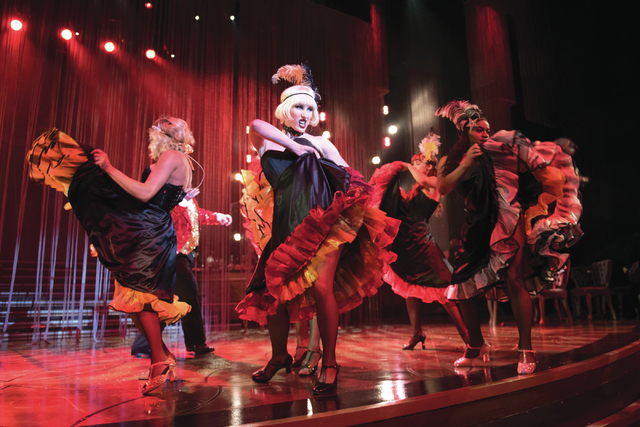 Las Vegas is a city of second chances, until it comes to shows. Every venture that meets a quick demise vows to return. Few do.
But "Baz — Star Crossed Love" doesn't just get a do-over. It gets to "do over" — as in completely remodel — a 1,600-seat theater.
Pretty crazy, right? Until you figure the one, big, overhyped letdown of the first run turned out to be no human's fault.
The musical tribute to outre film director Baz Luhrmann was sold as much on setting as content last summer in Light nightclub at Mandalay Bay.
It was a calculated attempt to lure the dance-club and selfie generation back to scripted, ticketed entertainment. Turns out the cavernous Light was the wrong place to try it.
"It was deceptively difficult," Anderson Davis, the show's artistic director and co-creator, says with a laugh. "When you walked into (the club), of course, this was the perfect opportunity to really highlight this hybrid between the nightclub and theater, which has been the whole thing that we've been doing (in Los Angeles)."
"But the actual doing of it? Whoops!" He laughs again.
It didn't matter for long. The club changed hands and "Baz" closed in less than two months. Cirque du Soleil suddenly was out of the club business, and it was Cirque's theatrical division that had imported the show.
But just over a year later, "Baz" is reopening in a Palazzo theater that's been substantially remodeled to the specifications of For The Record, which created "Baz" in L.A. nightclubs and restaurants.
"Immersive" remains the buzzword. But the once-enormous, 1,600-seat theater had been an underachiever since "Jersey Boys" departed for Paris Las Vegas in 2011. The seldom-used balcony is now closed, and the lower level remodeled: Most of the audience is still forward-facing, but those up front are tucked inside a crescent ramp of playing area, or even seated at cabaret tables right on the stage.
For The Record united L.A.'s film and theater communities with live tributes to directors such as Quentin Tarantino and John Hughes. But the itinerant troupe also hit upon another core ingredient: "That visceral connection, that immediate connection to the audience. A connection most fourth-wall theater doesn't offer," Davis says.
"Baz" will get its first sustained test of whether Las Vegas audiences are ready for the mash-up of three Luhrmann films united by doomed romance: his big 2001 hit "Moulin Rouge," framed by the earlier "Romeo + Juliet" and 2013's "The Great Gatsby."
The real calling card is not the Cliffs Notes classics, but the anachronistic pop songs the Australian director mined for his soundtracks. As the opening sequence of "Baz" sets up the entwined storylines, it also races through "Nature Boy," "Lady Marmalade," "A Little Party Never Killed Nobody (All We Got)," "Children of the Revolution," "Where the Wind Blows" and "Smells Like Teen Spirit."
And that's just the first 15 minutes.
But it's why Davis believes ill-fated love is more viable than the low-hanging '80s nostalgia of the troupe's "Dear John Hughes."
"People connect Baz Luhrmann's films to the music quite quickly. It's a very easy connection," he says. "In that way it's a little less hard to describe than if we were doing (Martin) Scorsese or Tarantino, where the connection to the soundtrack is maybe slightly less obvious."
Davis also cites the "natural theatricality" of Luhrmann's films. "I've always been excited by this idea that he has a very clear affinity for the story of star-crossed love. These movies really do weave together quite naturally, and you can tell a great deal of the complex story of star-crossed love through the songs.
"We're doing a little bit of Shakespeare, but it's Shakespeare for Vegas," he adds of the 82-minute running time. "It's very streamlined and, I think, experiential. More about experiencing the emotion of star-crossed love and less about trying to follow every detail of a very complex plot."
For The Record recently announced a development deal with ABC and Dick Clark Productions for live broadcasts of its titles. "The trajectory of For The Record as a brand has been crazy," Davis says of the venture he created with Shane Scheel. "We've always been this real hybrid between Hollywood and the theater. Just this place where people can come in L.A. and it wasn't just theater or all about movies, but somewhere in between."
The Las Vegas cast of "Baz" keeps the hybrid spirit. You'll see a ballroom dance couple, Brittany Cherry and Nick Garcia, who competed on Fox's "So You Think You Can Dance," but never pretended they could sing or act.
"I came in with my dance clothes, ready to dance, and they gave me this big binder with a score. I'm like, 'What is that?' " Garcia recalls of an audition that included his rendition of "Happy Birthday."
But, he says, "Everyone in the cast is helping me out. I can ask any question. No one is judging. Vice versa with dancing; I'm super-committed to helping them out."
"We've been able to bring in a level of dancing they haven't had before," Cherry adds. "These singers and amazing actors are learning a little more about body movement."
Just another layer of mash-up.
"It's not like any show I've ever seen," Garcia says. "I've seen Broadway shows and I've seen Vegas shows and it just doesn't follow any rules. And I think that's why people like it."
Read more from Mike Weatherford at reviewjournal.com. Contact him at mweatherford@reviewjournal.com. Follow @Mikeweatherford on Twitter.
Preview
What: "Baz — Star Crossed Love"
When: 7:30 p.m. Saturday-Sunday, Wednesday-Thursday
Where: Palazzo, 3325 Las Vegas Blvd. South
Tickets: $77.36-$176 (702-414-9000)