Bigger room, bigger acts: Wiseguys comedy club opening 2nd Vegas location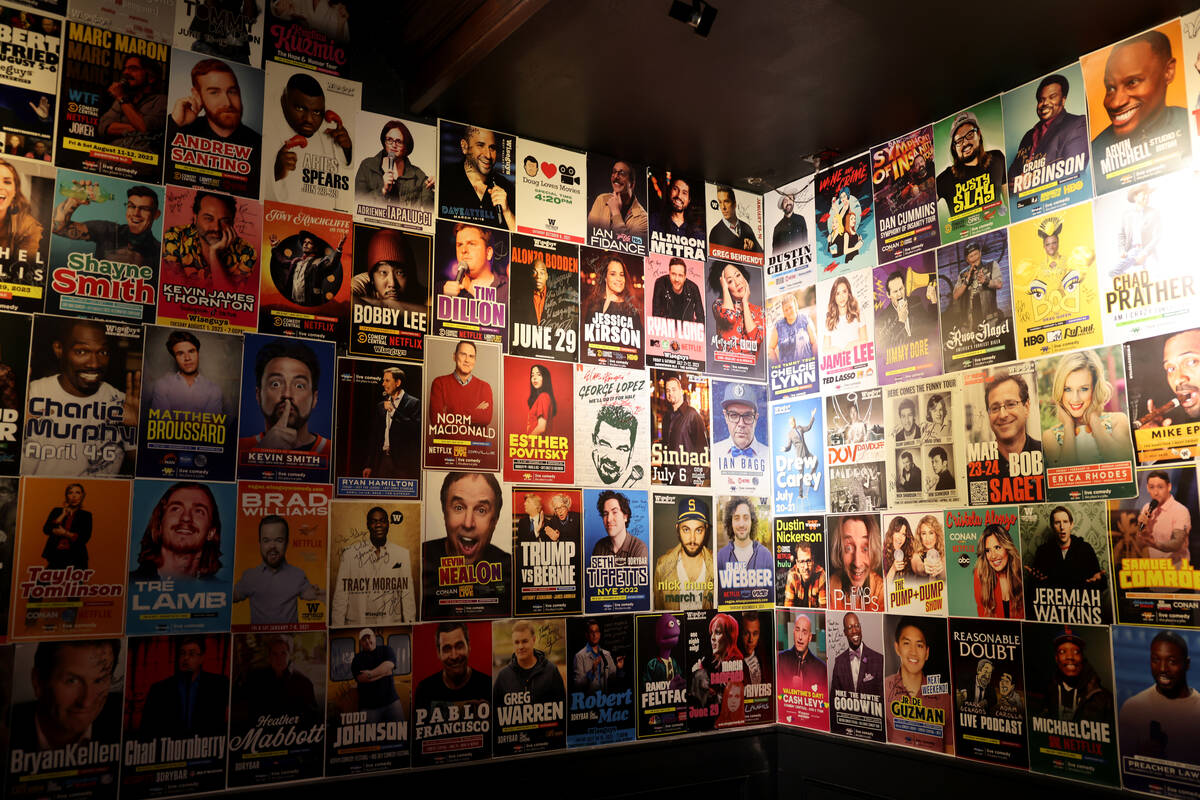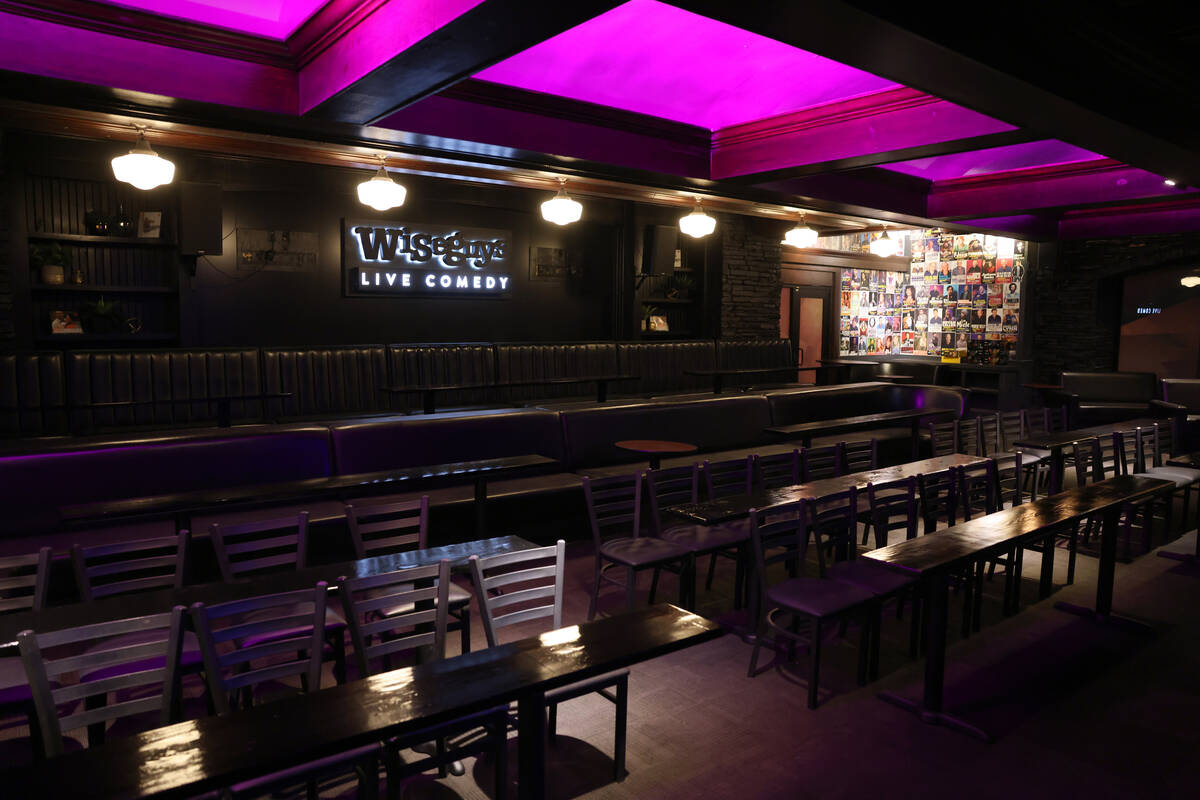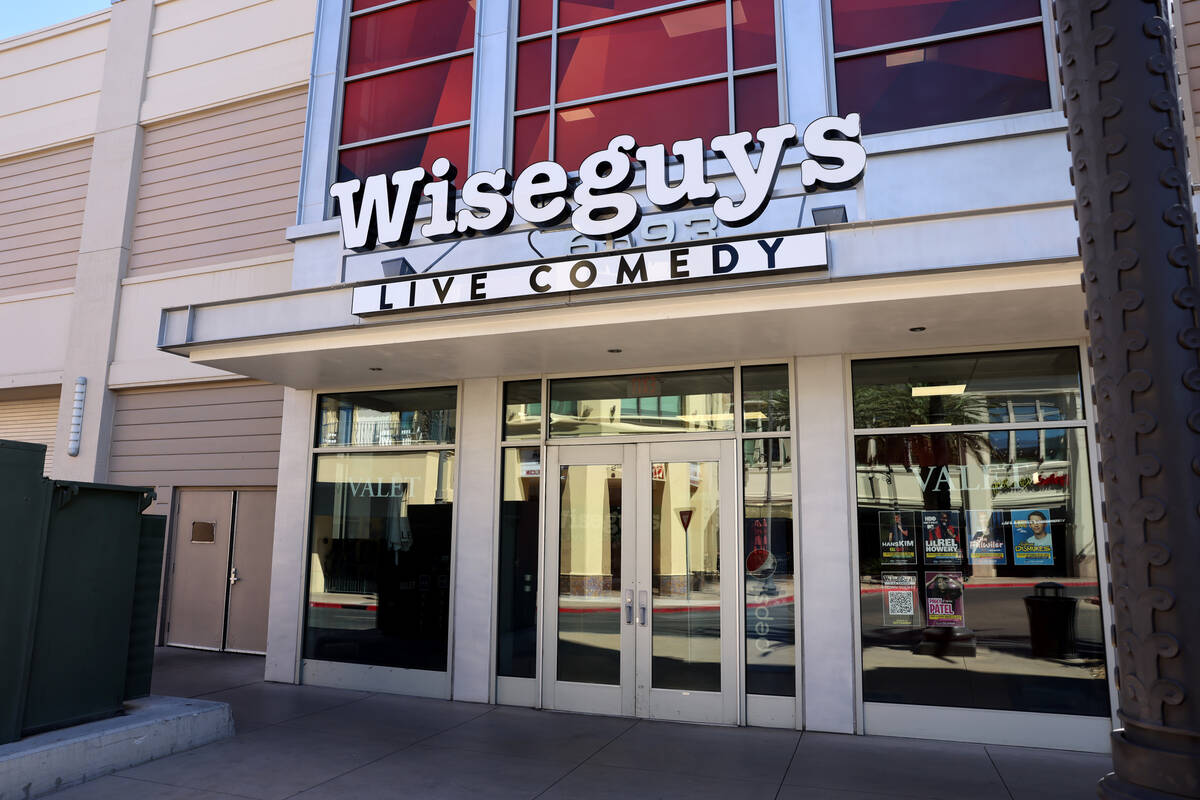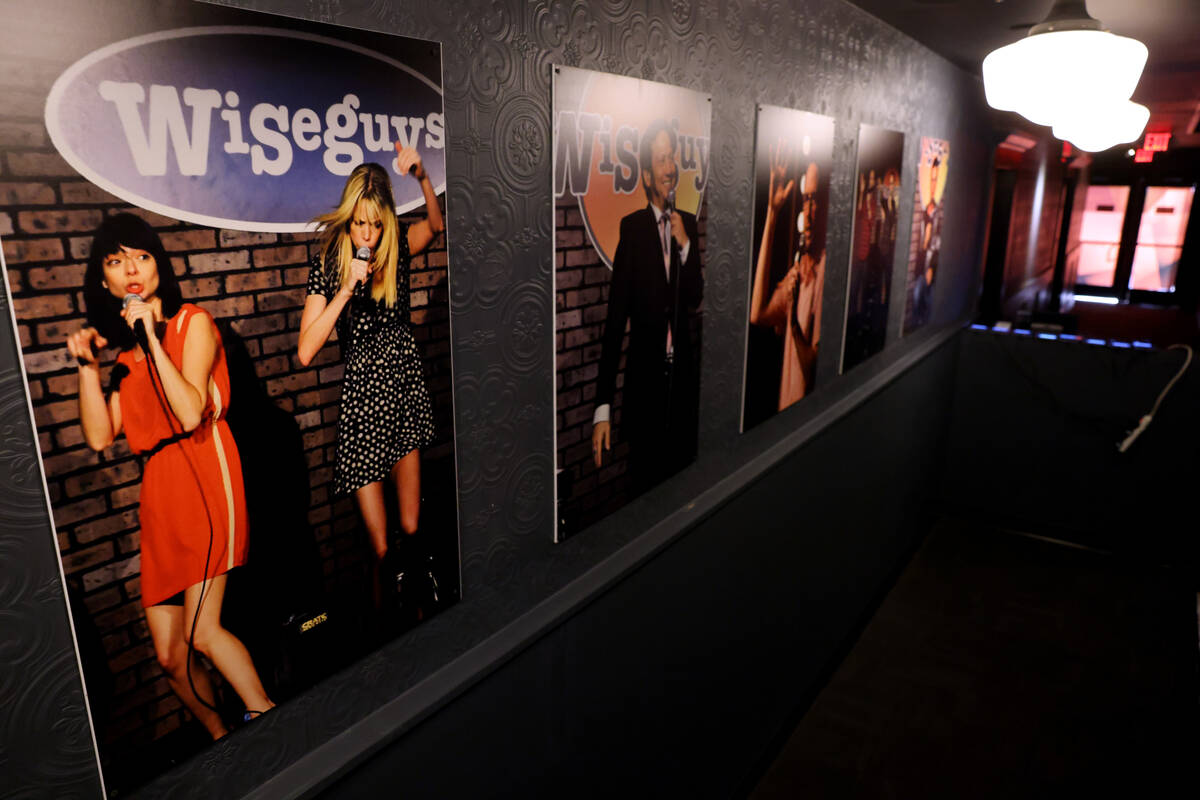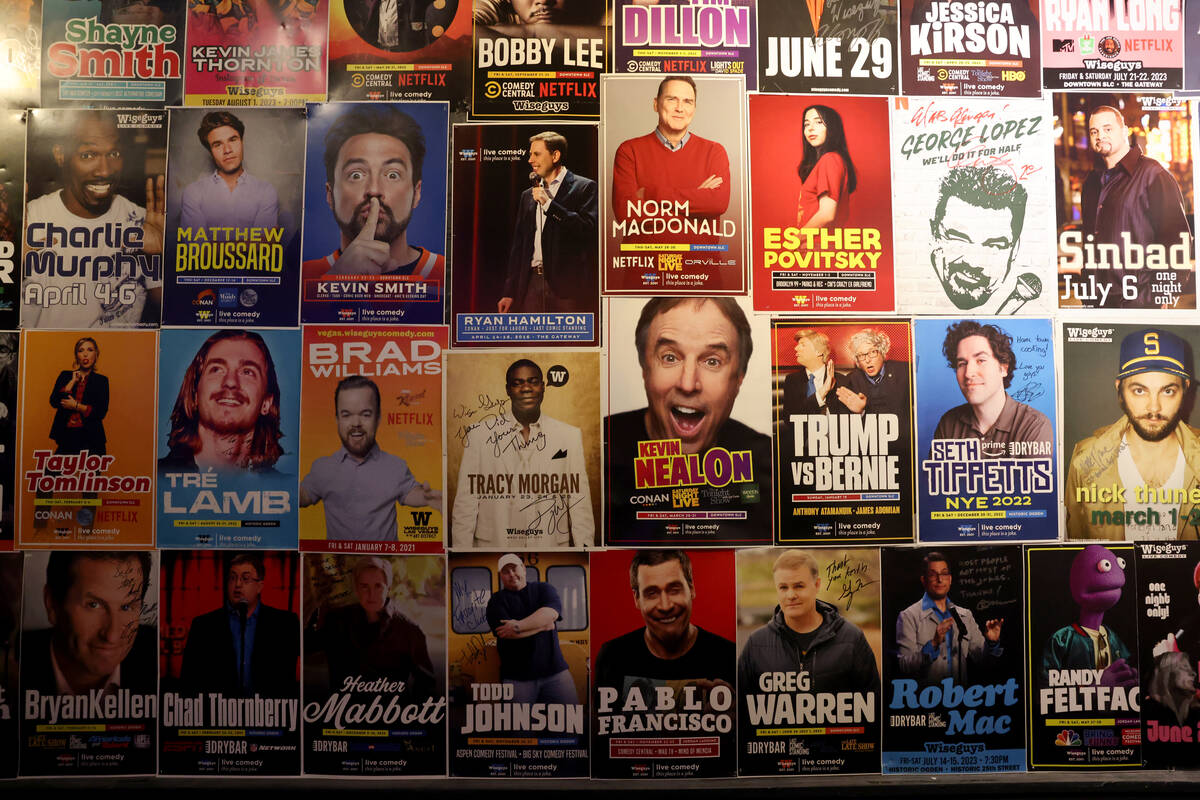 On the wall, the dark streaks of paint will soon form a face — a face from which insults once cascaded like a Niagara Falls of put-downs.
"This will be (Don) Rickles here," Keith Stubbs notes of the iconic, barbed-tongued funnyman, whom Stubbs saw three times before he died in 2017. "Rickles is my favorite."
He then turns his attention to completed murals of two more late comedic greats: Joan Rivers and Bernie Mac.
Stubbs opened for both back in the day.
He recalls how Rivers used to put keywords on small cards before a performance and lay them across the stage, forming a kind of bare-bones set list.
"She did it herself; she was like 80 at the time," Stubbs remembers, his voice a cocktail of reverence and awe, eyes bright behind his glasses. "And then she went up and just destroyed — absolutely destroyed.
"She was great," he adds. "Talk about somebody who loved comedy and loved comics."
Stubbs is alluding to Rivers, of course, but he could just as well be speaking of himself: A veteran comedian-turned-club-owner, Stubbs is standing in the entryway to his newest property, the fifth of his Wiseguys comedy clubs, which he owns and operates with his wife, Noelle Stubbs. It opens Thursday in Town Square.
The paintings Stubbs is gazing at may look familiar to locals: murals of Rickles and Rivers — along with Pauly Shore and Richard Pryor — also adorn his Wiseguys club in the Arts District.
The club, which debuted here two years ago, has been successful enough to spawn another Vegas location, this one substantially bigger, on Town Square's second floor.
And it all began mid-pandemic when Stubbs was hanging with Shore at one of his three Utah clubs in late 2020.
"He said, 'Man, I've got a friend that owns a building,' " Stubbs recalls of the comedian, who was living in Vegas at the time. " 'They want me to open a place. I don't want to do it; you should do it. You know what you're doing. It'd be awesome.'
"I go, 'Hmm,' " he continues. "I'd never thought about doing anything in Las Vegas. Ever."
From stockbroker to club owner
If these walls could talk, they'd probably make a joke about your mom.
It's a Tuesday afternoon a couple of weeks before Wiseguys' opening, and Utah-based comedian JT is helping get the club ready, hanging up show posters from past Wiseguys gigs that boast some of the biggest names in stand-up.
"We've got a Louis C.K. somewhere; we've got a Kevin Hart somewhere," JT says. "Of course, Norm (Macdonald). It's insane. Everybody's done it."
One of the keys to Wiseguys' popularity among comics is that it's owned by one.
"The thing about Wiseguys is that, No. 1, Keith is a comedian," explains JT, a headliner at Wiseguys' downtown club. "He knows comics and what they need to get better. He caters to us. I think the reason why is that he loves comedy, first and foremost."
Yet a career in comedy wasn't what Stubbs pursued initially: The Charleston, South Carolina, native was working as a stockbroker for the PaineWebber brokerage firm in Los Angeles. Then one night, an aspiring comedian friend invited Stubbs to an open mic night at the Laugh Factory on the Sunset Strip.
"He was always like, 'Dude, you could do this. You're funny,' " Stubbs recalls. "I was like, 'Eh, I don't know.' "
But Stubbs gave it a shot — and got hooked.
He quit his job and began touring as a comedian in 1991, logging a decade on the road before settling down to spend more time with his wife and kids.
In February 2001, Stubbs opened the first of three Wiseguys locations in the Salt Lake City area, financing the club largely through credit cards.
He would make good use of all the connections he made as a stand-up.
"I know a lot of comics, and a lot of the agents, so we can have a personal relationship," Stubbs says.
"I mean, it's just me and my wife," he adds. "So, I will work it out with the comic. We decide on the ticket price. We sign the deal. They can make great money here — and they do."
Two decades later, Stubbs was ready to expand out of Utah for the first time — with a little help from "The Wiez," who hipped him to the Arts District property that Wiseguys now occupies.
"Pauly (Shore) made the connection," Stubbs says. "He said, 'Dude, this is it.' "
Room for growth
Bigger room, bigger acts.
That's the idea.
Though the new Wiseguys has a similar aesthetic to its downtown location, with sleek black seating and walls lined with show posters, it's a considerably more expansive space with a capacity of 300.
Stubbs says this will enable him to book a broader range of talent.
"There's comics I'm going to bring in where it just doesn't financially work out when there's only 200 seats downtown," he explains. "So, it kind of limits the deals that you can work with the agents, with the comedians. I think it allows us to bring in more comedians and more opportunity."
Still, the downtown Wiseguys has made a name for itself by booking star headliners such as Marc Maron, who's returning this month, Big Jay Oakerson and Kyle Kinane in a locals-centric setting.
The rare comedy club not located in a casino, it's also become an incubator for local talent, with its Tuesday open mic nights among the best in Vegas.
Despite Wiseguys' success, Stubbs wasn't looking to build another club in Vegas, but the landlord of one of his Utah properties also owns Town Square and approached him about adding a spot.
Stubbs plans to keep both clubs up and running, catering to different crowds on a given night.
"I try to not be redundant with the same type of comic at the same time," he says. "I'll try to tweak it a little bit as far as programming. I'll try to make it a little bit different, make it a little bit unique, so that customers have a choice."
Wiseguys Town Square is already off to a strong start booking-wise, opening with Hans Kim, a regular on the "Kill Tony" podcast, followed by comedian/actor Lil Rel Howery, "Saturday Night Live" cast member Andrew Dismukes, popular TikTok presence Leah Rudick and others.
He knows it will be a challenge to make it work — which is why he's putting in so much work.
"I take nothing for granted," Stubbs says. "But I love it. I love comedy. I love comics.
"I wouldn't do anything else."
Contact Jason Bracelin at jbracelin@reviewjournal.com or 702-383-0476. Follow @jbracelin76 on Instagram.