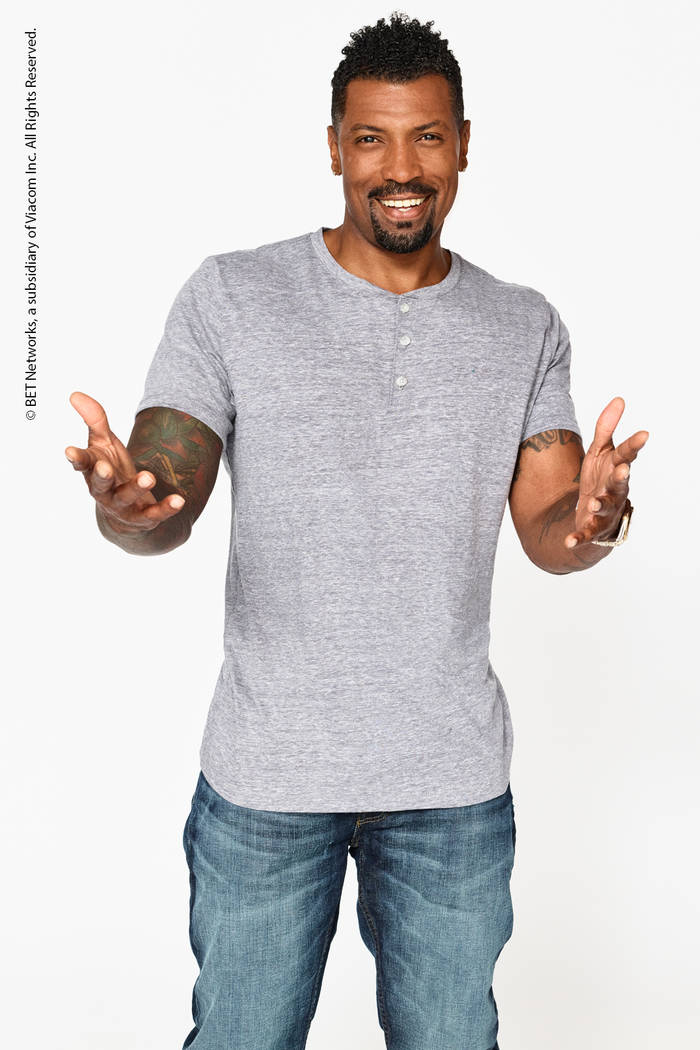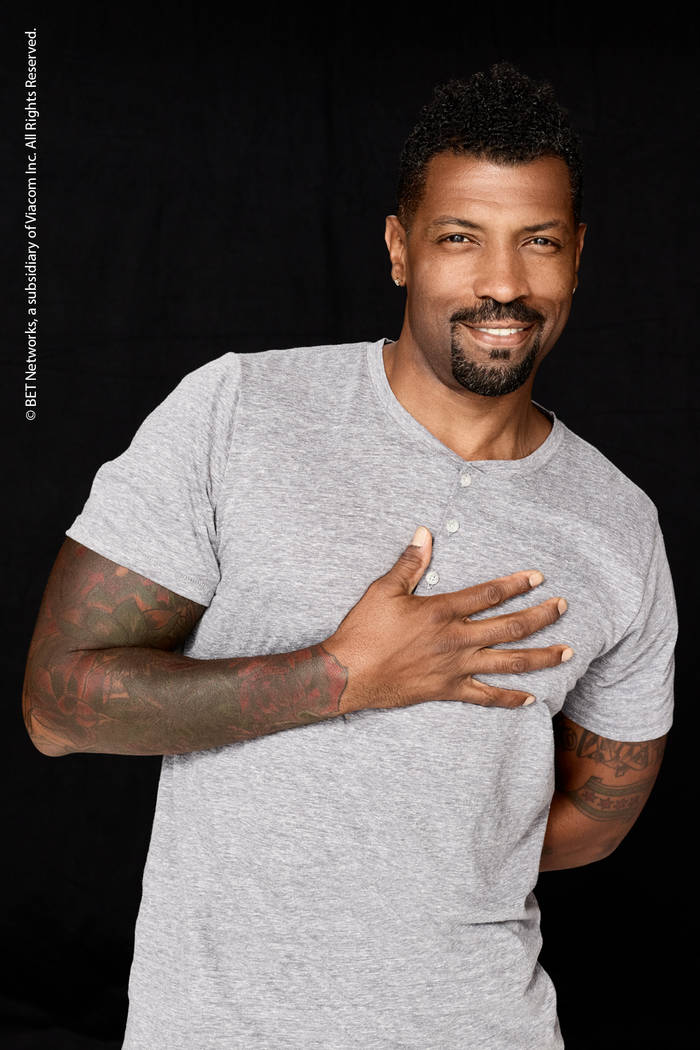 Count 'em: One, two, three, FOUR series? Plus stand-up gigs? That's crazy-ish.
"I don't sleep much," admits actor/comedian/writer Deon Cole.
You know him as exceedingly eccentric breakout character Charlie Telphy on ABC's hit "Black-ish" and now its newly debuted, Freeform channel spinoff, "Grown-ish." Toss in a few more steady paychecks — as Detective DJ Tanner on TBS' spoofy "Angie Tribeca," co-host of the BET channel game show "Face Value" (produced by Wanda Sykes), and occasional returns to Conan O'Brien's late-night roost where he was a writer and comic player — and you've got a performer whose tax returns must leave CPAs cross-eyed.
Don't forget that stand-up side work, which he will ply Saturday at the Cannery, his laconic stage manner paired with a sharp observational eye.
"I wrote some jokes. Hopefully they work out. If they don't, it don't matter cause I don't live out here." (From Cole's stand-up act)
Supporting players on TV series can easily fade into a sitcom's backdrop, merely teeing up comic set-ups for the stars. Yet Cole's Charlie — a colleague of Anthony Anderson's Dre, whose wackadoodle personality quirks include slathering hot sauce on Goldfish crackers, openly complaining about his "botched circumcision" and describing Dionne Warwick as "a generous lover" — ignited like a rocket with viewers. And with critics, as one compared him to the late John Belushi and his knack for triggering laughs with just a look.
"I was like, 'Wow, that's crazy, what an honor,' " he says. "Those are very big shoes."
As with so many turns of fortune, Cole's date with fate as a sitcom standout arose from an act of serendipity. Originally, Cole was tapped only to write the character. "The guy who was supposed to play the character didn't make it out to L.A., and they said, 'Why don't you play him?' " he recalls. "It was supposed to be a one-time thing. But it took off so crazy and just kept going and going."
"If you're at a bar and you order more than one Grey Goose, are you now ordering Grey Geeses? (Expletive) it, let me get a flock of vodka."
Keeping faith with the ethos of "Black-ish" — which has earned kudos for tackling subjects such as racism, homophobia, police brutality, Black Lives Matter and the Trump election while keeping a laser focus on comedy — Cole says he's also woven current events into his stand-up. To a point.
"When I'm onstage now, I tell people up top that I'm going to use this avenue for more than just buffoonery," he says. "I want to talk about real (stuff). We can laugh but we have to be aware of things going on. But I don't dwell on it. I just touch on it and then move on to what people know me for."
"Are you supposed to say grace over leftovers? 'Cause I prayed over it when I first cooked it. And I don't want to keep bothering Jesus for no reason. 'Excuse me Lord, it's me with these chicken wings again.' "
One societal issue, though, has particular resonance for Cole, who was born and raised in Chicago, a city whose homicide rate has become part of President Donald Trump's talking points when discussing U.S. crime rates. "My city is hurting right now," Cole says. "You can bring in as many National Guard or police task forces as you want, but what's going to stop gangs is love. As long as there is no love in households, there will be gangs. That's why they are in gangs, to be part of something, to have people look after them the way other people won't."
"I'm like, 'Oh, you live in the projects, huh? … She's like, 'Just walk me to my door.' 'Walk you to your door? Woman, who's gonna walk me to my car?' "
While Trump has been criticized for exaggerating crime rates both in Chicago and nationally, his attack on "Black-ish" — a favorite of former President Barack Obama but lambasted by Trump as featuring a title that's "racism at its highest level" — makes Cole laugh out loud. "When Donald Trump called our show racist, I was like, 'Thank you Jesus!' " he exclaims. "I knew people were going to watch our show then and come away going, 'No, it's not!' That was, honestly, the greatest plug for our show."
"They gave me this trainer, like 'We gonna work you out, and the most important thing is you can't eat late at night or you'll get fat.' I'm like, 'I'm gonna eat late at night.' He was like, 'You're not supposed to.' And I'm like, 'Well, why they put a light in the refrigerator?' "
Once a a dry-witted Windy City kid who launched his career by accepting a $50 bet to climb onstage for amateur gag-telling — and later was dumped from a "Def Comedy Jam" tour when his material ran out — Deon Cole has combined sitcoms and stand-up into a soaring career. Piling anything more onto the plate of this "Black-ish" star would be absolutely whack-ish.
If you go
When: 9 p.m. Saturday (21 and older)
Where: Cannery, 2121 E. Craig Road, North Las Vegas
Tickets: $29.95, $34.95, $39.95 (sold out)
Info: 702-507-5700; cannerycasino.com
Contact Steve Bornfeld at sbornfeld@reviewjournal.com. Follow @sborn1 on Twitter.