Clint Holmes back with a knack for making you listen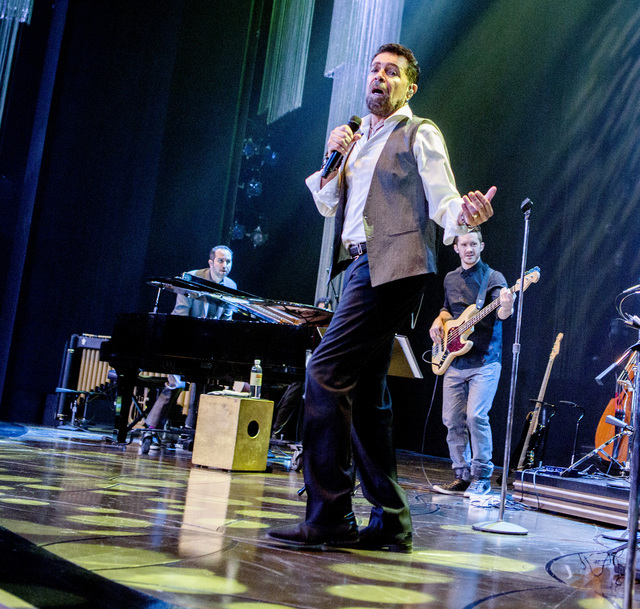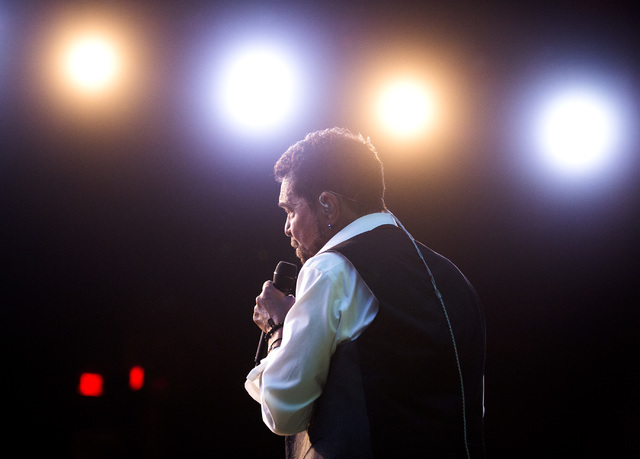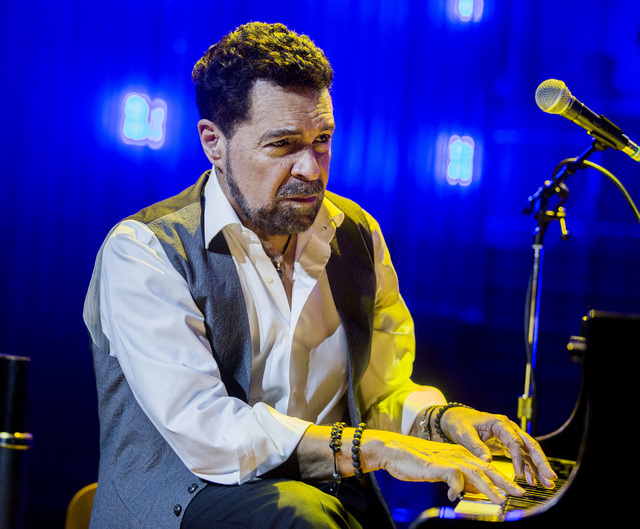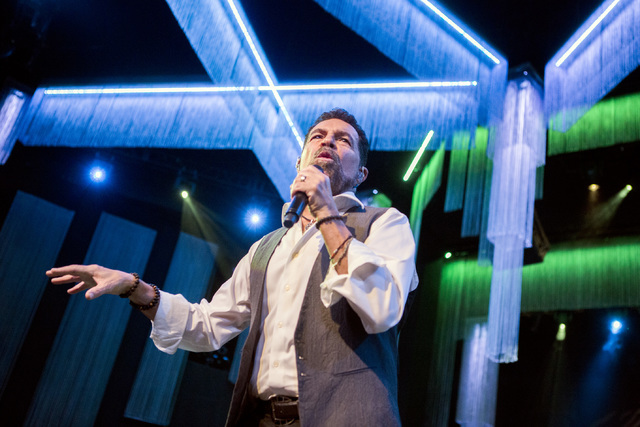 "So tell me what the song's about."
Clint Holmes remembers "American Idol" judge Harry Connick Jr. putting that one to contestants who had just unleased the show's preferred method of Olympian note-stretching and vocalese.
But it's a question never asked by Holmes' audiences.
"To me, singers are storytellers," says the veteran entertainer. "One of the best compliments I ever get is when somebody says, 'I've heard that song a hundred times, but I've never really heard it before.' "
Since he moved to Las Vegas in 1999, the 70-year-old singer has blurred the lines between his original songs and his knack for rearranging pop hits and standards to make them sound like something new.
It's one reason Holmes chose "Between the Lines" as the name for the Palazzo showcase marking his return to the Strip, almost 10 years after his last headline berth at Harrah's Las Vegas.
"You have to find what's between the lines of what the writer wrote," he says. "Everyone who sings seriously has their own reason for singing the song and their own interpretation of it. It comes from their life or their idea."
Holmes will share a remodeled Palazzo theater as the roommate to "Baz — Star Crossed Love." A lowered stage, sofa seating and a crescent ramp surrounding cocktail tables should ease the transition from the intimate Cabaret Jazz at The Smith Center, the singer's home base for the past four years.
The new show will reflect the wide range of songs Holmes found to give to repeat customers a new Cabaret Jazz show every month, as well as his inroads into New York's cabaret scene.
"It all tells a story," he says of the new venture. "Not a scripted story, but there's a reason for every song and where every song is."
The sounds and themes of Holmes' shows also bend with his collaborators, which now includes jazz vibraphonist-pianist Christian Tamburr as musical director and Cuban singer Noybel Gorgoy. Energizing a 10 p.m. start may also explain a bigger sound and feel-good songs such as Stevie Wonder's "I Wish" and Bill Withers' "Lean on Me."
For at least a few months, the lobby will be the only place to buy "Rendezvous," the new album Holmes recorded in the hallowed studios of Capitol Records, with a full orchestra on some tracks and the Count Basie Orchestra on one.
Holmes did more than 1,800 shows at Harrah's from 2000 to late 2006. Segments of the casino show and a Chicago theatrical venture called "Comfortable Shoes" both drew from his own life story.
Audiences learned how his white, opera-trained British mother met his jazz-singing father during World War II, when she entertained soldiers at a USO hall in England. Their biracial marriage, difficult relocation to Buffalo, New York, and Holmes' own identity issues informed original songs such as "America Was Waiting."
Holmes had an early taste of fame with the 1973 hit "Playground in My Mind." It reached No. 2 on Billboard's pop chart but was remembered less for the singer than for its novelty children's chorus ("My name is Michael …").
Pop stardom denied, he went the old-school path of opening for Atlantic City showroom stars such as Bill Cosby and Joan Rivers.
By the time he moved his family to Las Vegas for a Golden Nugget gig in 1999, Holmes told the Review-Journal, "I've been the new kid on the block so many times I can't even tell you."
But, he added, "I feel with a little more time here, maybe a year or two, I'll be at the point where I can always play here."
Both statements still hold today. Holmes hopes to pull Palazzo audiences from his collective Las Vegas track record, as well as in-between work on cruise ships and one-off dates around the country.
But neither will he count on any of the above. "I'm going to assume they have no idea who I am, and just start telling them the story of the show."
A few of his essential biographical tunes will blend with recent covers such as Lukas Graham's "7 Years" — which he calls the modern version of Frank Sinatra's "It Was a Very Good Year — or a mash-up of Bruno Mars' and Billy Joel's different songs with the same name, "Just the Way You Are."
"I've never been somebody who's turned off to contemporary music," Holmes says. "You listen to a whole lot of songs, and three or four of them will speak to you: 'That's something I can interpret. That's something that means something to me.'
"That's where the gut comes in. My gut feeling is I have something to offer this tune."
After all, you never know when Harry Connick Jr. might come asking.
Read more from Mike Weatherford at reviewjournal.com. Contact him at mweatherford@reviewjournal.com and follow @Mikeweatherford on Twitter.
Preview
Who: Clint Holmes "Between the Lines"
When: 10 p.m. Saturday, Tuesday-Thursday (regular schedule Tuesdays-Saturdays starting Aug. 13)
Where: Palazzo, 3325 Las Vegas Blvd. South
Tickets: $42.65-$75.35 (702-414-9000)