Comic pickpocketed by Internet
February 25, 2011 - 2:04 am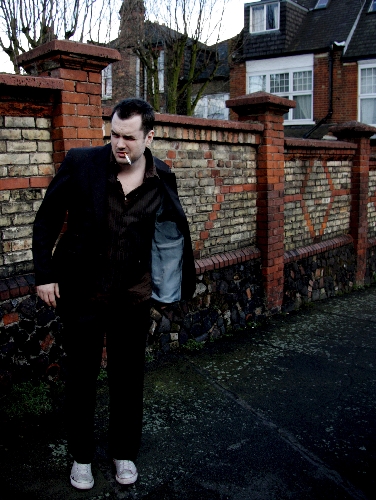 Jim Jefferies is the hottest rising star among American comedians, so he started a podcast, and it quickly became a Top 20 podcast on iTunes.
But by giving away such free content on iTunes, Twitter and his website, he has trained fans to expect everything to come without a price, he says:
"People constantly write to me and go, 'I just downloaded your DVD for free, and it was awesome.' And they have no sense of irony about it, or shame. Like: 'I just took $5 out of your pocket. It was great. Thank you so much.' "
A woman at a show recently asked Jefferies to autograph a bootlegged DVD copy of his Comedy Central special, "Alcoholocaust."
Her bootleg was a generic disk bearing his name, handwritten in Sharpie. Fortunately, she handed him a $20 bill. So he signed it, he says and laughs.
Spoiled fans even gripe that Jefferies doesn't upload podcast photos to his web page.
"Well, it's free!" says the Australian-reared comedian, who lives in L.A.
Famous comedians led easier lives before the Internet took over the free world.
"I remember when Richard Pryor was freebasing drugs. You think Richard Pryor's web page would be up if he was in charge of the bloody thing?
"The guy (poured) vodka all over his body as cocaine fell off of the foil" — which famously set Pryor on fire in 1980 — "and that day he couldn't go on 'The Muppet Show.' That's what comedy is meant to be like," he jokes.
Jefferies performs tonight and Saturday at the Palms, and not for free. Tickets cost $40-$60.
GUARD THOSE CLUB RECEIPTS
KLAS-TV, Channel 8, reported this week that club Tao issued drink receipts to two of its producers, showing full names and credit card numbers.
Tao Group's statement to the Review-Journal:
"Our primary goal is to protect our guests' privacy. As such, we have no further comment as to our business practices other than to say we are confident that our guests' private information remains confidential."
Always guard your receipts to stop them from falling into the wrong hands.
PRESIGHTINGS
Jenni "JWoww" Farley hosts at club Vanity on Saturday. She turns 25 on Sunday. … Darren Criss from "Glee" parties at club Lavo after a 10 p.m. red carpet. … Robin Thicke hangs at club Bank on Saturday.
Doug Elfman's column appears Tuesdays, Thursdays and Fridays. E-mail him at delfman@reviewjournal.com. He blogs at reviewjournal.com/elfman.