Crapshoot Comedy fest aims to "create a community" with diverse lineup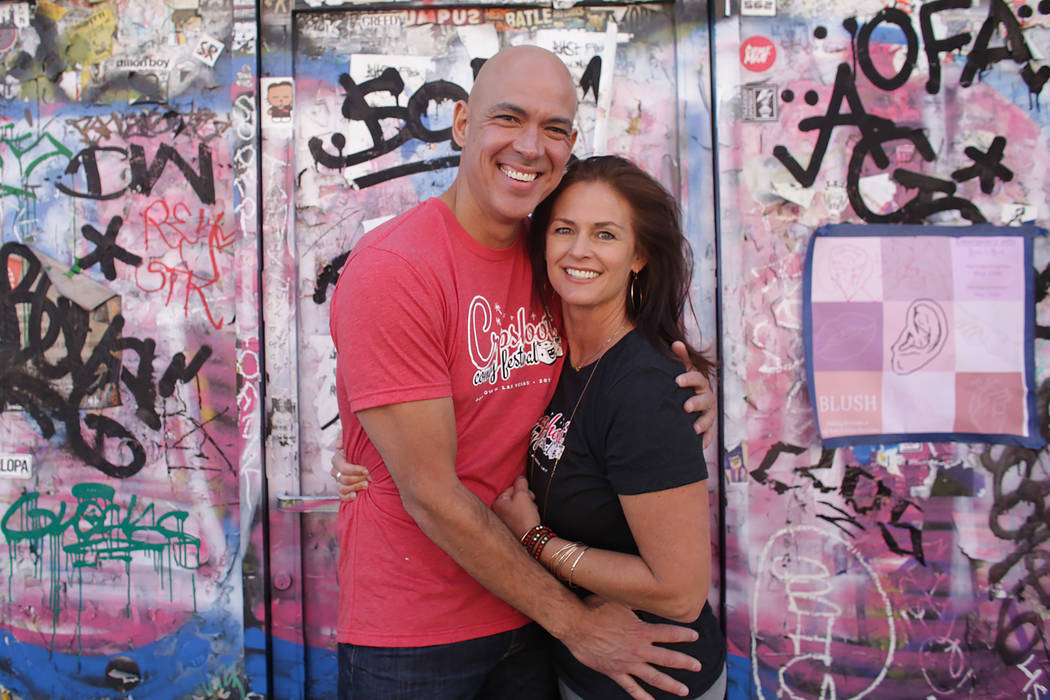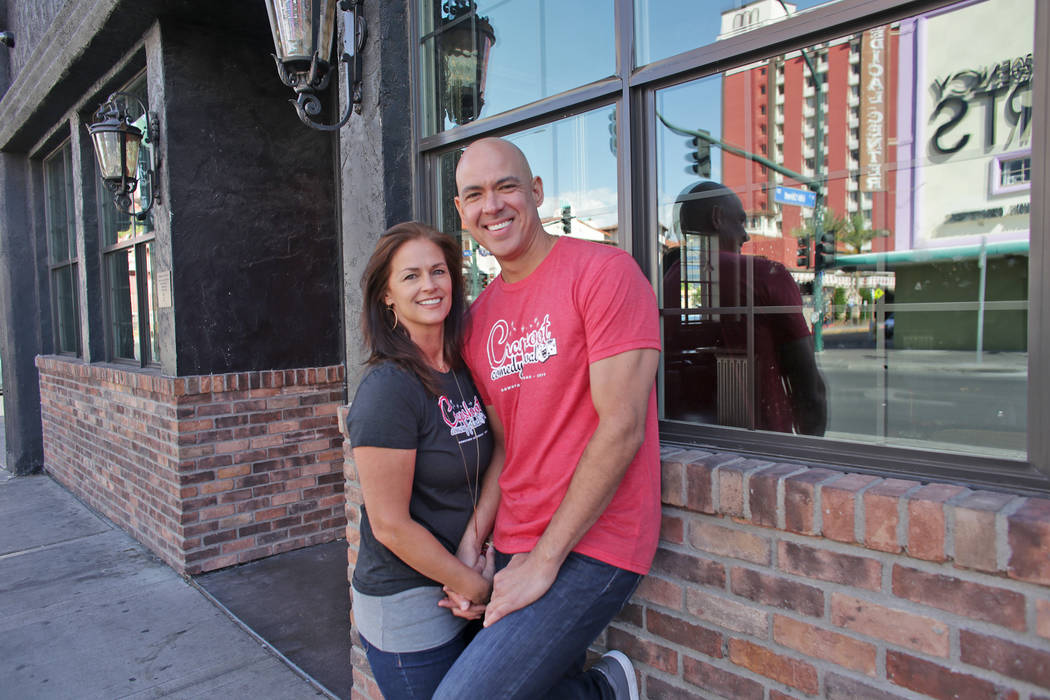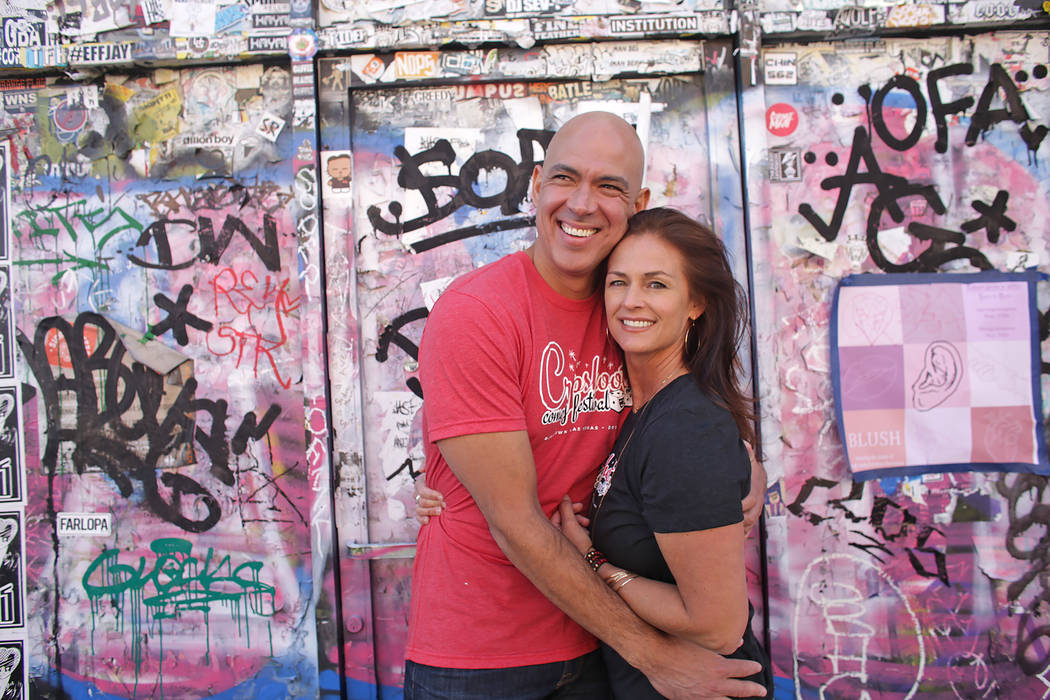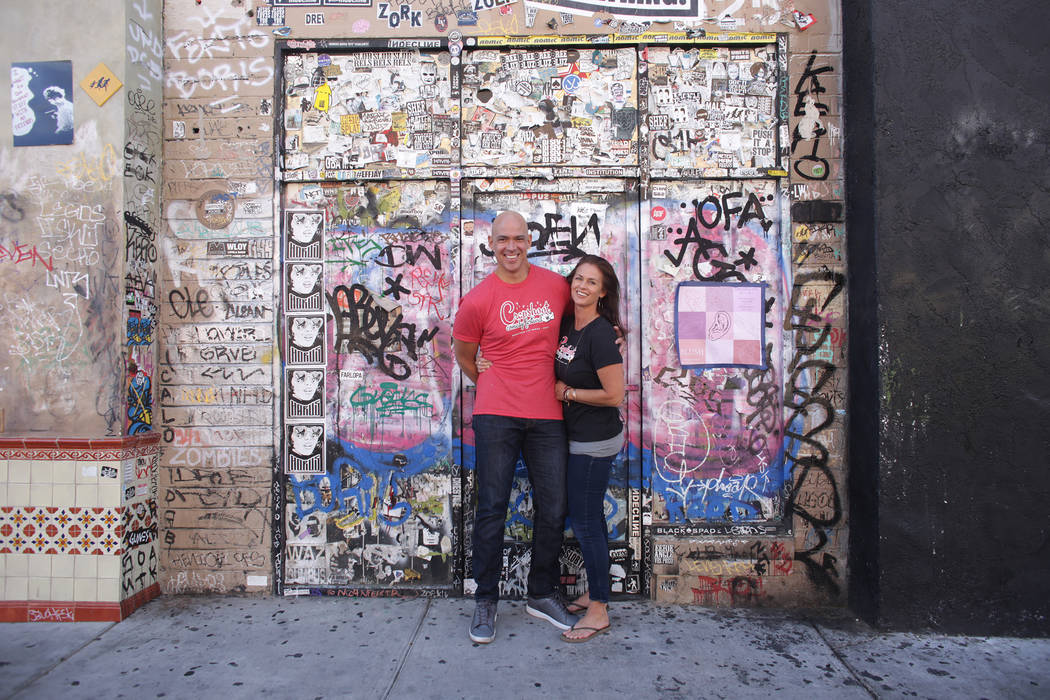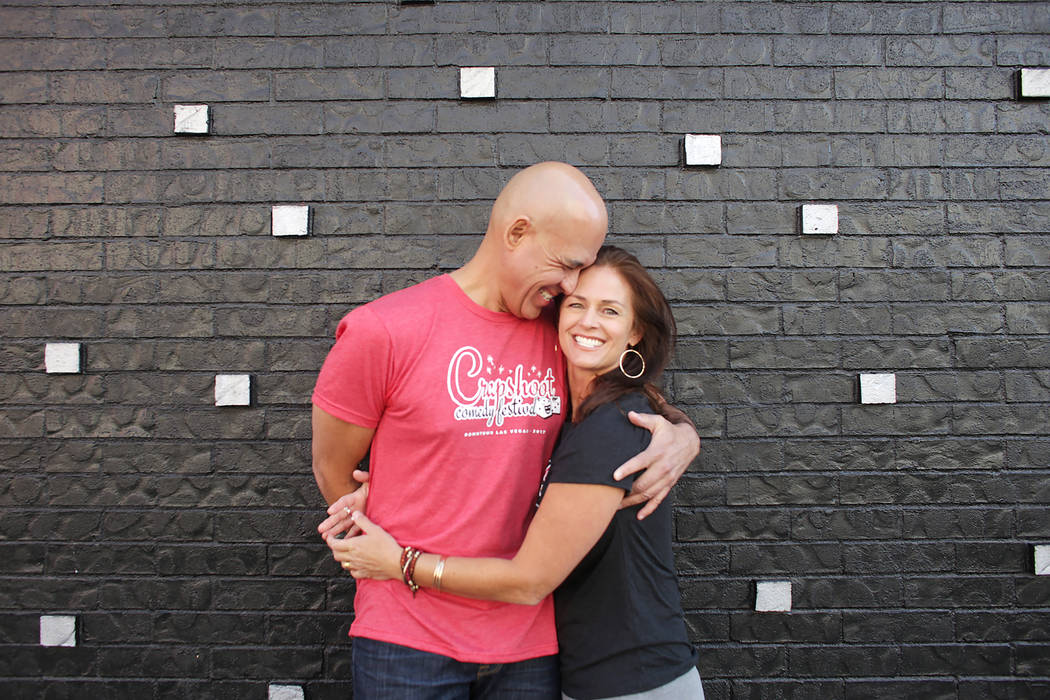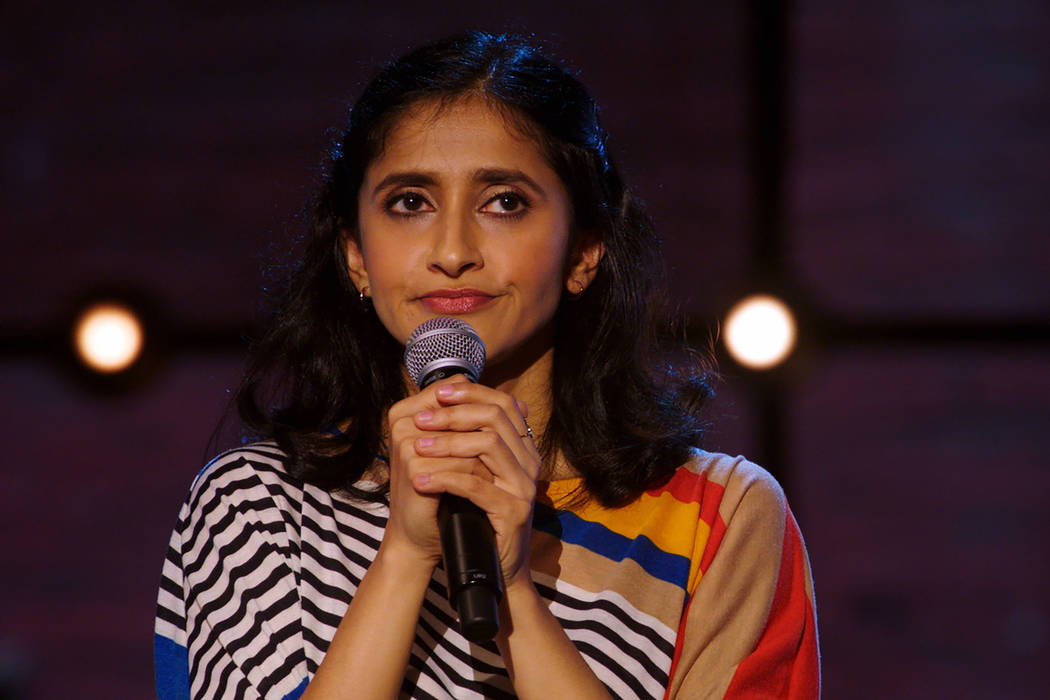 Just one minute of one podcast explains a lot about the new Crapshoot Comedy Festival in downtown Las Vegas.
An hour and 11 minutes into last Friday's "Bertcast" (Episode 232), Bert Kreischer and guest comedian Mark Normand discover they are both performing at the startup festival, which brings more than 30 performers to seven Fremont Street venues Thursday through Saturday.
Kreischer says he is working up a bit about jumping off the Stratosphere's Sky Jump. Normand says he will be headed to Crapshoot, where the comedians have been invited to do just that.
"Hold on. Are you doing Crapshoot comedy festival? Me too," Kreischer declares.
Their exchange helps explain:
Why you maybe know the comedians
Crapshoot lands in a city hosting big-name stand-ups every weekend. But comedy is undergoing a sea change of internet disruption, and Crapshoot is stacked with stand-ups who are using YouTube and podcasts to bypass the old gatekeepers: comedy clubs and late-night TV talk shows.
"The music industry got dashed on the rocks (by the internet)," says Paul Chamberlain, who is co-promoting the fest with his wife, Kacky. "Comedy is learning from that. How to take control of their content and be the masters of their own destiny."
"With Twitter and Facebook and stuff, people tend to interact with you more directly in a different way than you could before," comedian Aparna Nancherla says. "It's opened up the playing field for different styles, and people to find their specific audience that was maybe harder before, when there wasn't that access."
Rolling Stone recently declared Nancherla one of "The 50 Funniest People Right Now," yet she is making her Las Vegas debut at the festival Thursday
"I think the casinos attract a certain type of tourist, and I wasn't sure it would be my speed," she says. Social media "helps you find your fans in a different way. Now you can be a little more targeted. People will come see you without doing the road as much as people had to do in the past."
Podcast promotion
Podcasts in particular create "a level of feeling like they know you, or are connected to you, that wasn't there before," Nancherla says.
Along with conventional stand-up sets, Crapshoot includes a live "Bertcast" on Friday, a session of "About Last Night" with Adam Ray and Brad Williams on Saturday, and a live offshoot of Corrine Fisher and Krystyna Hutchinson's anti-shaming podcast with an unprintable title, also on Saturday.
Normand has his own podcast, "Tuesdays With Stories," with Joe List. "When I started out (11 years ago), that wasn't even a word," he says. "Now it's the new late night. Johnny Carson used to be the thing that put you on the map. Now if you do (Joe) Rogan or (Marc) Maron, more people hear it or see it. It's a game changer for sure, and I guess it's only going to get bigger."
Chamberlain, a former entertainment reporter, says podcasts gave him a new passion for comedy. "I was intrigued by the changing business model. The inmates are taking over the asylum, and I loved that." As a promoter, he now sees spikes of 30 or so ticket sales after Crapshoot gets plugged on a podcast.
Rolling the dice on downtown
Kreischer and Normand were talking about the Stratosphere bungee jump because it's an optional "perk" for the comedians. The Chamberlains' first foray into promotion was the Maui Comedy Festival in 2014, where the parallel bonding experience was jumping off Black Rock.
"They don't get to see each other when they're performing individually," Kacky Chamberlain says. "When we give them an environment where they can hang out and be friends together, and perform, and do cool stuff, it's kind of like the golden ticket."
The Chamberlains have extended family in Las Vegas and lived here before deciding to move to Hawaii just when The Downtown Project was going full swing into its makeover of Fremont East.
"We left Maui with the idea that we wanted to bring it back to the mainland. It was a matter of where," Kacky says. Paul reached out to friends connected with Zappos and Life is Beautiful. The former became the major supporter, and the latter ended up with the music festival's first comedy stage to launch Crapshoot last fall.
"For us, this is the love of the people in comedy and the love of creating community," Kacky says. The modest, walkable festival only needs half of the available venues created by downtown's makeover but will include the Ne10 building and old city council chambers inside the Zappos building.
"One of the defining characteristics of stand-up comedy is intimacy. So many things call themselves festivals, but they're just loose confederations of venues," Paul says.
A diverse lineup
Crapshoot includes a few tried-and-true names — including Dave Attell on Thursday — and some whose star rose since they joined the festival's lineup. Normand's Comedy Central special "Don't Be Yourself" just debuted last weekend, and he says a festival erases the tension of winning over a club audience.
"I'm sick of proving myself. I'm a funny guy, my friends are funny. We're all funnier than the audience. Let us be funny."
"I love comedy nerds," adds Normand, who performs on two bills Thursday and on Friday's "NYC to Vegas" show. "They come out, they get it, they're comedy savvy, jokes don't go over their head. It's a real treat."
The Chamberlains worked hard to create a diverse bill balancing male and female stand-ups. Saturday's big show is "Nasty Women," a benefit for the ACLU with a rare Las Vegas appearance by Tig Notaro, whose frank 2012 set about being diagnosed with breast cancer became a hallmark of modern comedy.
The same show includes Sabrina Jalees, whose popular TED Talk discussed being gay and Muslim, and Beth Stelling, who in 2014 posted Instagram photos of bruises inflicted by an allegedly abusive boyfriend ("My personal is my professional," she blogged).
"This festival is our voice. It's who we are as people," Kacky says. "It's all part of our specific vision of what it should look like. And if it's not a vision of what a normal festival should be, then so be it."
Contact Mike Weatherford at mweatherford@reviewjournal.com or 702-383-0288. Follow @Mikeweatherford on Twitter.
Festival highlights
• Dave Attell. The host of Comedy Central's "Insomniac" is arguably the highest-profile headliner, and the rare one to have been solo billed on the Strip. "He's sober now, but he's like a Vegas guy," his friend Mark Normand says. "It will be fun to see him out in the sunlight." 9 p.m., Thursday, Zappos Chambers; $49.
• "Bertcast Live" and Bert Kreischer stand-up. The comedian whose career was launched by a 1997 Rolling Stone feature about being the biggest partier at the nation's hardest-partying college, Florida State University, does a live episode of his podcast at 6:30 p.m. Friday at Backstage Bar & Billiards ($20), followed by a 9 p.m. stand-up set at Fremont Country Club ($30).
• "Nasty Women," Tig Notaro headlines an ACLU benefit with Beth Stelling, Corinne Fisher, Sam Jay, Sabrina Jalees and Liza Treyger. "This festival is our voice. We can get frustrated with what's going on in the world, and this is our platform," co-promoter Kacky Chamberlain says of raising money for the ACLU. 9 p.m. Saturday, Fremont Country Club; $35.
• Local Comic Showcase. The festival gives some love to Las Vegas-based comics who toil in the shadows of Strip headliners, including Jozalyn Sharp, Bobby Wayne Stauts, AK McMorris, Matt Markman and Brandon "Gooch" Hahn. 7 p.m. Friday, Zappos Chambers; $10.
For the full schedule, see crapshootcomedyfestival.com