Criss Angel to close 'Mindfreak Live' in Las Vegas in October
December 22, 2017 - 11:00 am
Updated December 22, 2017 - 7:30 pm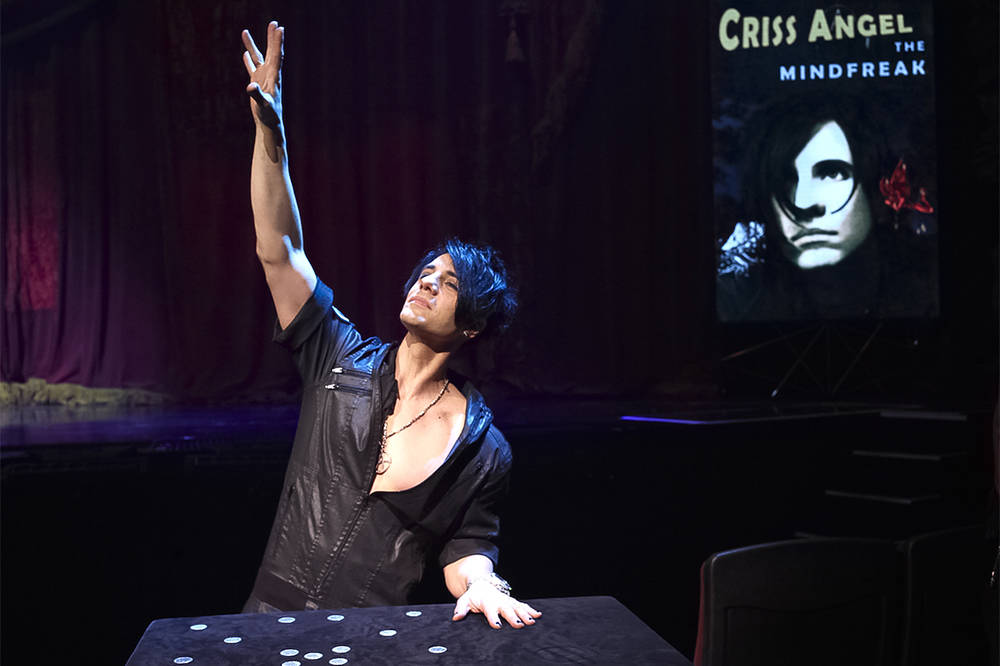 Call it a "Freak"-out.
Goth-style magician Criss Angel and Cirque du Soleil announced today that Angel's Luxor production, "Mindfreak Live!" will cease production in 10 months, on Oct. 28, ending a decade-long collaboration between Angel and Cirque.
"It has been an extraordinary experience working with Cirque du Soleil and Luxor these past nine years," Angel said in a statement. "They have been amazing partners and will always be part of my family. I am so proud of what we have created together and I am extremely excited about the new illusions we will be adding in our final year of 'Mindfreak Live!' "
In the same statement, Jerry Nadal, Cirque's senior vice president, added: "It has been a pleasure to work with Criss Angel for the past nine years. Criss is a visionary artist and watching his illusions come to life on stage has been an incredible experience. We respect his decision to explore other opportunities after 10 successful years at Luxor and we are looking forward to a tremendous final year showcasing Criss' most spectacular illusions."
Angel's collaboration with Cirque dates back to the "Believe" production that debuted in 2008. In 2016, they retooled the show into "Mindfreak Live!" With its shuttering comes another fluctuation of Cirque's stable of Vegas shows.
Cirque this year purchased the Blue Man Group show, bumping up its Strip count to eight shows, which will revert back to seven when Angel pulls off his disappearing act.
Contact Steve Bornfeld at sbornfeld@reviewjournal.com. Follow @sborn1 on Twitter.