Dancers answer 'Siren' song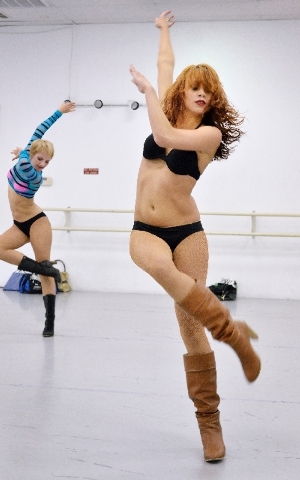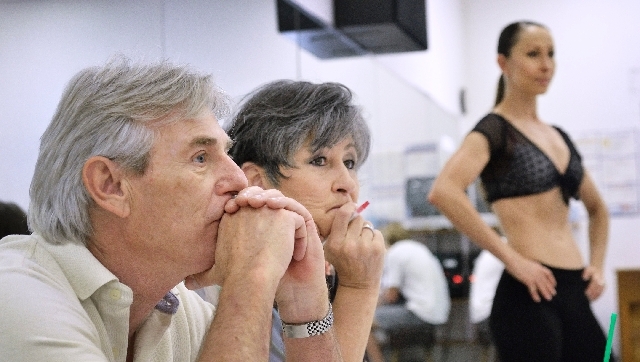 It starts with a shoulder shimmy.
That's followed by a whole lot of sexy gyrating by 57 women with the flattest abs you've ever seen, all dancing for their chance to be part of one of the most popular shows on the Strip: "Sirens of TI."
On a recent Tuesday afternoon, these dancers gathered at a local studio in southeast Las Vegas to show off their skill and talent to Chip Croop, Treasure Island's entertainment director, and Kim Cornell-Lyle, "Sirens" production manager.
They shimmied. They slapped their thighs. They waved their arms and shook their hips to "A Little Bit of Honey," a song that invites pirates to "come aboard for a drink and the whole kitchen sink."
If you're not familiar with the story line of "Sirens of TI," a bunch of hot women — the sirens — trick some hot men — pirates — into jumping off their ship and swimming over to theirs. Then they dance and sing before throwing the men overboard.
Millions of visitors stand on the sidewalk in front of Treasure Island each year to watch this spectacle unfold. It's a free attraction but also a large production show and as such, Cornell-Lyle likes to have a few dancers in reserve so she can call them in when a need arises.
Sometimes, people get injured, sick or go on vacation. A couple of women plan to take maternity leave soon, Cornell-Lyle says. On this day, she's looking for temporary replacements.
This was the show's annual audition, although it's been two years since the last one. Once they're part of the cast of 16 women and 14 men, people rarely jump ship to leave "Sirens."
The turnout is better than expected; that's probably because there aren't as many options for dancers as there used to be. Recently, "Show in the Sky" closed at the Rio, which featured several dancers.
"Dancers' opportunities are shrinking," Cornell-Lyle says. "This town used to be a dancer's paradise. There were shows at every hotel and a dancer could jump around from show to show."
That fact didn't keep Rebecca McMurry, 29, from moving to Las Vegas five months ago. Originally from England, she was living in Michigan with her husband. There were no entertainment options for her to pursue so they packed up and headed west.
Since arriving, she's landed three gigs.
"Sirens" has a great reputation in the dance community, she says, and full-time roles like that are coveted. Cornell-Lyle liked her style and asked her to be on-call.
Several would-be Sirens already had gigs. Porsche Youssef, 23, performs in a Strip show but she couldn't pass up this chance.
"Since I was little, I've wanted to be a Siren," she says after the auditions.
Unfortunately, she didn't make the cut. But that's OK, she says.
"It's good to put yourself out there. You'll never know if you never try," she says.
Contact reporter Sonya Padgett at spadgett@reviewjournal.com or 702-380-4564. Follow @StripSonya on Twitter.