Do you have what it takes to be a Blue Man?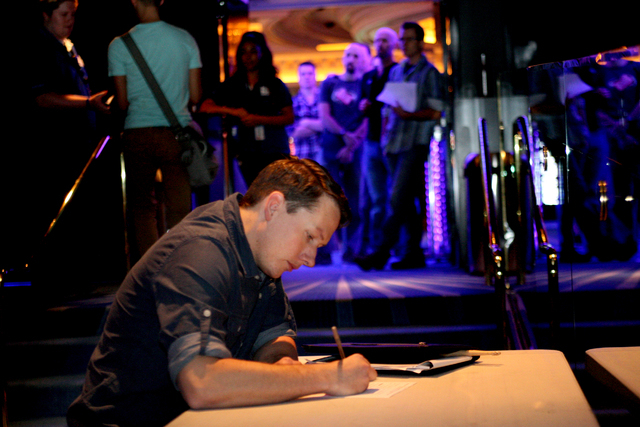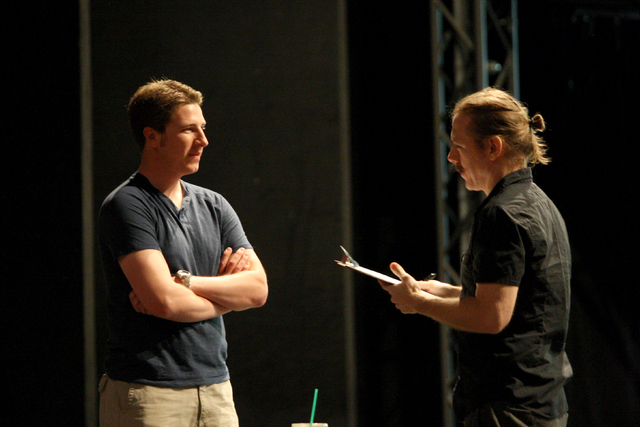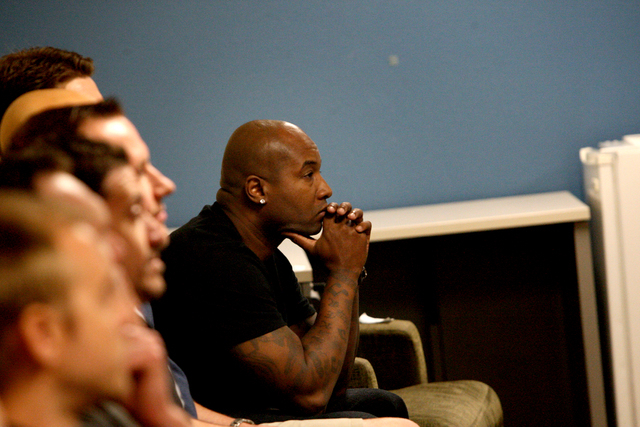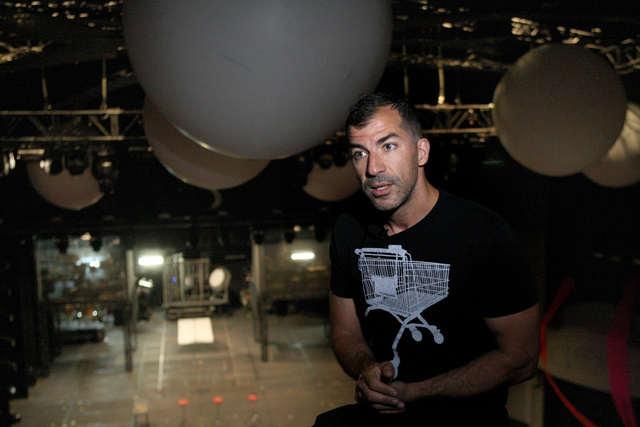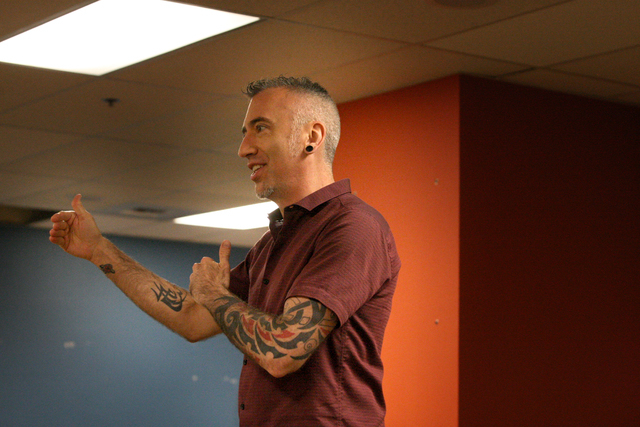 People might need to be able to keep a beat on the drums and catch grapes or marshmallows in their mouths all while keeping in character, but the road to becoming a Blue Man starts with a single glance.
Without words, applicants auditioning for the Blue Man Group must show they have the type of personality it takes to become a member of the group.
"We are looking for small glimpses," says Michael Rahhal, the Blue Man Captain. "Those glimpses are enough to get you to the next level."
Almost 100 men and women lined up Wednesday outside the Blue Man Theater inside the Monte Carlo thinking they have what it takes to fill a spot in Las Vegas, Chicago, Boston and Orlando.
All candidates should have an athletic build, be between 5 foot 10 and 6 foot 2 inches tall, have a background in theater or improvisation and have a good sense of rhythm for drumming.
"But it's the personality that is key," Rahhal says.
He adds that sometimes if a person has the right personality but isn't a strong drummer, they will go the extra mile to work with them.
It is the first audition in Las Vegas in five years, and many of the hopefuls have been waiting for this moment.
The doors open, and the line of eager people files into the lobby of the theater filling up the seats and picking up paperwork.
Then, they wait.
With drumsticks in hand, some practice drumming on their legs waiting to be called.
"Come on up," someone calls ushering applicants one at a time to start the first part of the interview.
James Simpson, 27, is one of the candidates waiting in the lobby. He missed his first chance in 2012 when he auditioned in London.
"I made it for the first couple of rounds," he says. "But I wasn't able to make it to a callback."
Now, as a Las Vegas resident, he wants a second chance.
He has a background in theater so he thinks the acting component will come easier. But the drumming he hopes to get better at if he is chosen.
Nicholas Robinson was the first person in line for the 10 a.m.
"I am ready to work," Robinson says. "I am ready to paint my face blue and drum."
Robinson, 27, has been drumming since he was in seventh grade.
He has played anywhere from school marching bands to local shows. Now, he is ready to take his skills to the next level and throw in some acting as well.
Though he has never seen the show before, he knows all about what it takes to be a Blue Man.
"I thought not seeing the show would hurt my chances," he says. "But that hasn't been the case."
Rahhal says it is actually better if candidates have never seen the show.
"Nothing sends you packing your bags faster than trying to just impersonate a Blue Man," he says.
Rahhal has been part of Blue Man Group since 1998 and in the Las Vegas show for five years.
When he was 18, he wanted to find a way to put his theater skills to use in a entertaining way. That's when he learned about the Blue Man Group.
"I've been doing it on and off ever since," Rahhal says.
Over the years, he has learned to master the Blue Man persona, which he says is a judgment free character that just goes with the flow.
He has even gotten used to dealing with getting in and out — and in and out — of makeup over and over again.
"You get used to it," he says. "Some nights are better than others."
Today, he gets to potentially help pick a new batch for the show — Las Vegas has seven performers who rotate the shows.
About 30 minutes after the lobby opened and the first eight candidates are taken to a back room to start the acting audition.
There is one catch. Every scenario they are presented with must be acted nonverbally.
The first group sit as the director and casting trainer Tim Aumiller goes over the first task — enter on stage and make eye contact with everyone in the room.
One by one, with deadpan gazes, each person walks a straight line, stands square and establishes eye contact.
In another exercise, Aumiller wants applicants to act out four points.
Once again, it is all nonverbal.
"You have to tell it through your eyes," he says.
The scene is for them to walk as though they are having the best day of their life. As they walk, they realize they have entered a bad situation. They then spot a familiar face that feels them with relief. Then, they exit.
As each person tries to convey every aspect of the scenario, Aumiller writes notes. In the end, only a few in the group make it to the phase — drums.
Todd Waetzig, the resident musical director, goes into the lobby and grabs each person individually and brings them on the stage.
"This is the fun part,"Robinson says as he enters the theater.
Standing side by side — each in front of a drum — Waetzig calls out commands.
"First we start with an eight count," he says.
Tap, tap, tap, tap, tap, tap, tap, tap.
He begins swinging his stick, first with his right hand and then with his left hand. After four times switching his hands back and forth, Robinson jumps in to mimic Waetzig. He adds new progressions, each one becoming more challenging.
It is all over within a few minutes, and the next person is ushered in to try the same routine.
"And now I wait," Robinson says as he leaves the theater.
He is expected to find out by the end of the day if he gets a callback.
Those who make the cut come back for two more rounds of auditions over the next two days, which includes auditioning in the Blue Man getup.
"I hope I get called back," Robinson says. "I was born to be on stage."
Contact reporter Michael Lyle at mlyle@reviewjournal.com or 702-387-5201. Follow @mjlyle on Twitter.