Fans to gather to remember the times with Michael Jackson
December 2, 2011 - 1:59 am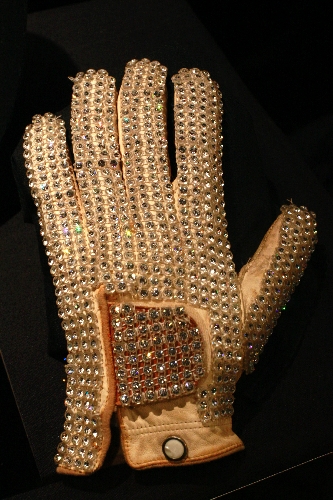 Cowboy hats and "Thriller" jackets?
The National Finals Rodeo usually owns the first week of December on the Strip. But this year also comes with 33 performances of "The Immortal" during a slow tourism season, so promoters are adding a Michael Jackson Fan Fest to sweeten the pull for fans of the late legend.
The fan gathering Saturday through Dec. 14 in Mandalay Bay's Bayside Exhibit Hall claims to be the first memorabilia exhibit sanctioned by the Jackson estate. On select days, the attraction will include special guests or speakers, such as a Sunday question-and-answer session with brothers Marlon, Jackie and Tito Jackson.
Joseph Vogel, author of "Man in the Music: The Creative Work and Life of Michael Jackson," speaks Dec. 9 and 10.
Interactive exhibits are combined with an extensive memorabilia display of costumes, awards and items from the late star's Neverland Ranch in California. Among the attractions:
■ The spaceship set used in the "Scream" video, the rocket plane from the "Leave Me Alone" video and the Egyptian throne from "Remember the Time."
■ Jackson's customized 1999 Rolls Royce Seraph limousine and the futuristic custom vehicle from the "Moonwalker" film.
■ The "Fantasy Glove" collection of custom crystal gloves that were in a display case at Neverland.
— MIKE WEATHERFORD
Preview
Michael Jackson Fan Fest
4 p.m. and 5 to 9 p.m. Saturday, Sunday, Dec. 9, 10, 11 and 2 to 6 p.m. Tuesday, Wednesday, Dec. 13 and 14
Mandalay Bay's Bayside Exhibit Hall, 3950 Las Vegas Blvd. South
$35