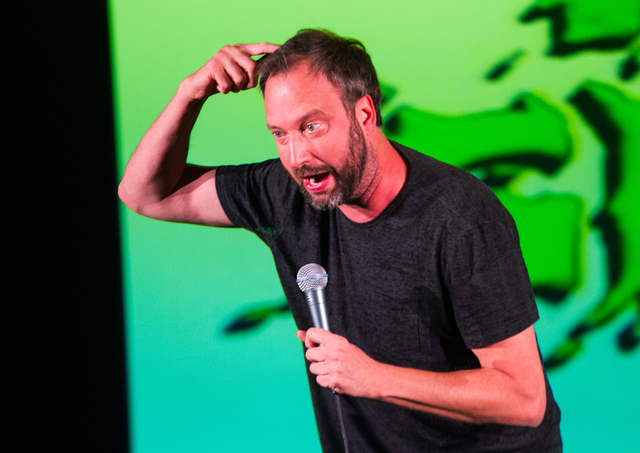 Stand-up is the second chapter for Tom Green, but it's also a return to the first chapter.
"I actually started doing stand-up when I was quite young, as a kid in Canada," Green explained last year. "I was a little too young to be doing it at the time," but the experience laid the groundwork for the MTV show that built the foundation for today's reality-TV cesspool.
Now the 42-year-old is reminiscing about the good ol' days of porn being confined to a Penthouse magazine found in the woods and kids walking to school having to look at cedar hedges instead of a phone.
"I just find it very cathartic in a lot of ways. To be able to talk about personal experiences that I've had, and be able to rant about things I find ridiculous about the world that we're living in," he explained, "and not have to deal with any creative restrictions or anything like that."
Like most of Green's shows at the Hard Rock Hotel, the first three of four nights (Friday through Sunday) are followed immediately by Andrew Dice Clay. It's not promised with a ticket purchase, but the two have been known to team up for 15 minutes of a great odd-couple act that could well revive the forgotten tradition of the comedy team.
Contact reporter Mike Weatherford at mweatherford@reviewjournal.com or 702-383-0288.
Preview
Tom Green
7:30 p.m. Friday-Monday
Vinyl at the Hard Rock Hotel, 4455 Paradise Road
$43.50-$81 (888-929-7849)