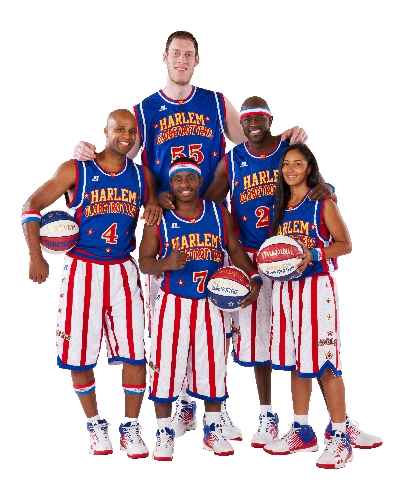 They made it off "Gilligan's Island." But can the Harlem Globetrotters escape Las Vegas with a win against a team featuring an extra player?
Something tells us they can.
The game of five-on-six is one of the options – along with a four-point shot, double points, a penalty box and playing with two balls – that fans can vote for during the "You Write the Rules" World Tour.
This year's roster ranges from 5-foot-2-inch Too Tall Hall to 7-foot-8-inch Tiny Sturgess.
See them at 7 p.m. Wednesday at the Thomas & Mack Center. Starting at 5:30 p.m., fans can spend time on the court, shooting or trying out ball tricks with the Globetrotters as part of the 30-minute pre-show "Magic Pass."
Tickets are $22-$116. "Magic Pass" tickets are an additional $20. Call 739-3267. For more information, or to vote on the game's new rule, go to www.harlemglobetrotters.com.