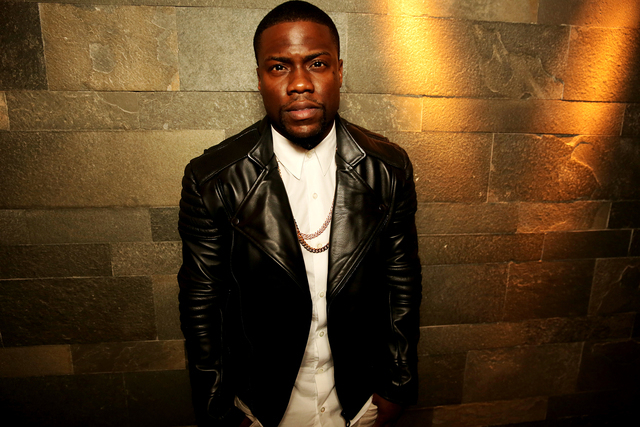 It seems like there have been a lot of HartBeat Weekends in Las Vegas, whether Kevin Hart was filming "Think Like A Man Too" for two months around the Strip, hanging at the Mayweather-Canelo fight or filling arenas for his stand-up act.
But this weekend, The Cosmopolitan officially gives the comedian and movie star the run of the place. A most loquacious HartBeat Weekend includes two comedy shows on Friday, and Hart hosting a Kendrick Lamar concert Saturday at the Boulevard Pool, which will perhaps be rechristened "Swimming Pools (Drank)" for just this one night.
Giving Hart the keys to the kingdom comes with some degree of trust, as the two "Kevin Hart &Friends" shows had not yet announced just who the "Friends" are going to be at this writing.
The stand-up gig falls in the midst of filming "Ride Along 2," according to Hart's Twitter feed, and "The Wedding Ringer" comes out in January.
Contact reporter Mike Weatherford at mweatherford@reviewjournal.com or 702-383-0288.
Preview
"Kevin Hart & Friends Comedy All-Stars"
7 and 10 p.m. Friday
The Chelsea at The Cosmopolitan of Las Vegas, 3708 Las Vegas Blvd. South
$82.30-$152.95 (800-745-3000)
Kendrick Lamar hosted by Kevin Hart
9 p.m. Saturday
Boulevard Pool at The Cosmopolitan of Las Vegas, 3708 Las Vegas Blvd. South
$71.05 (800-745-3000)