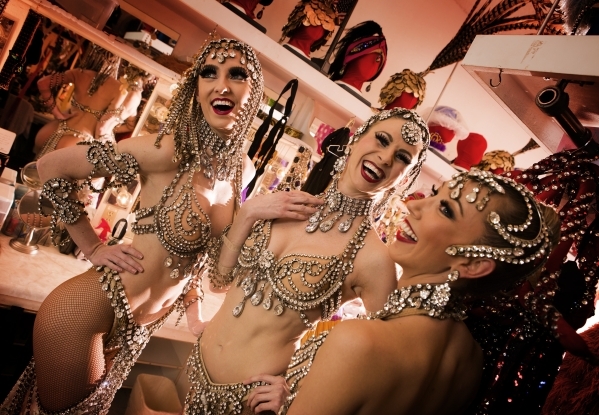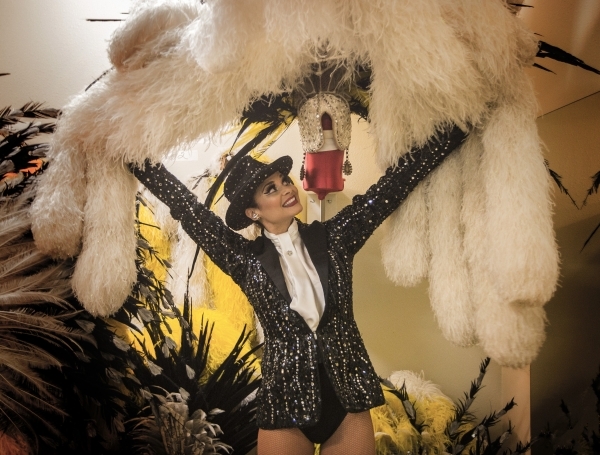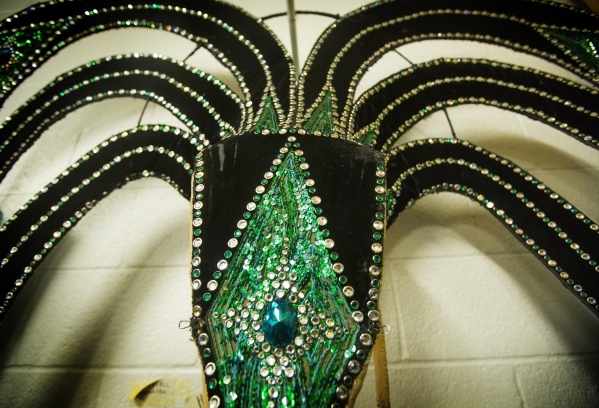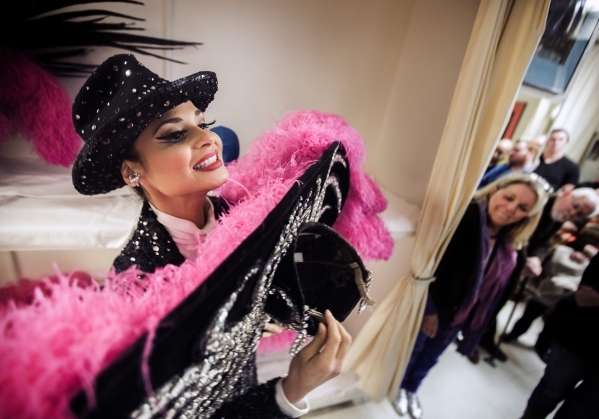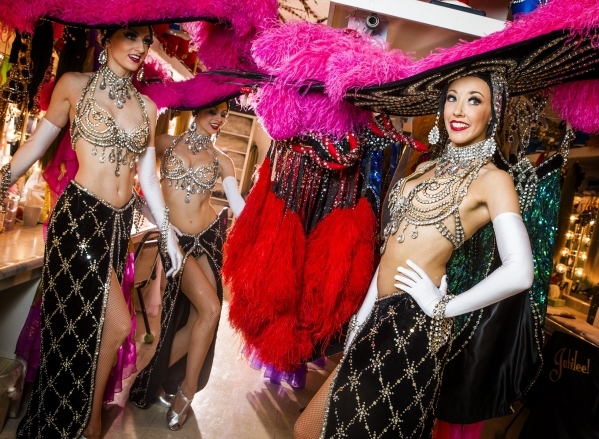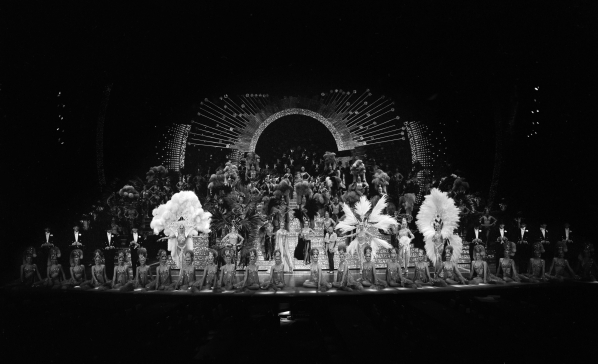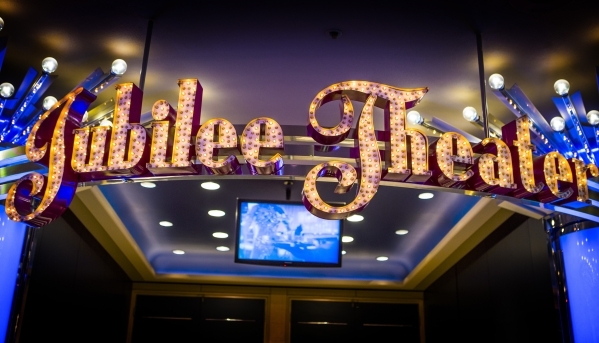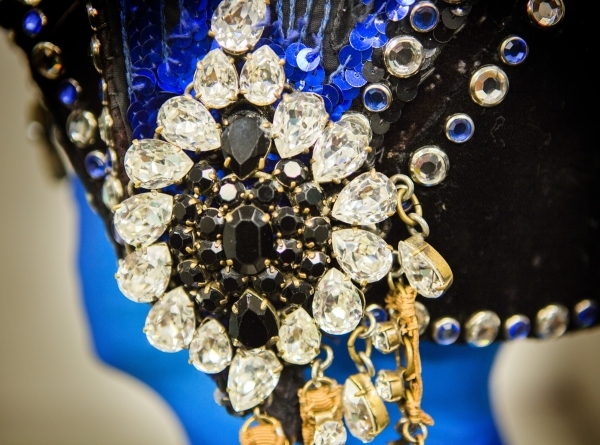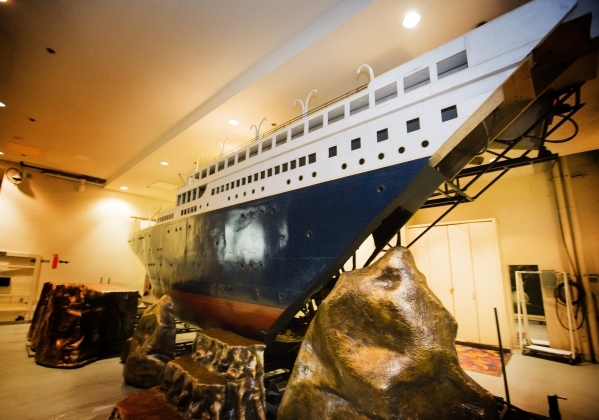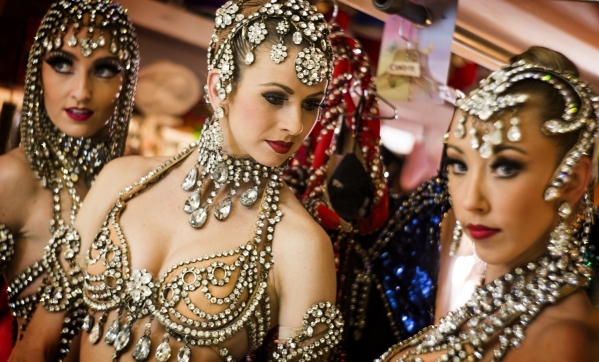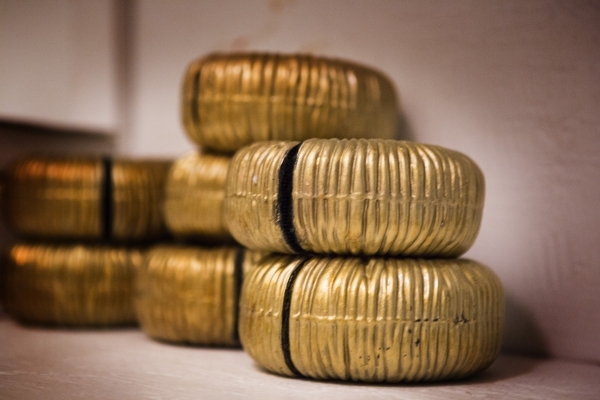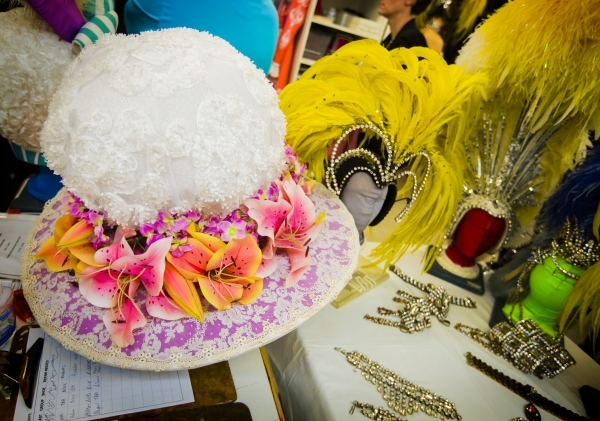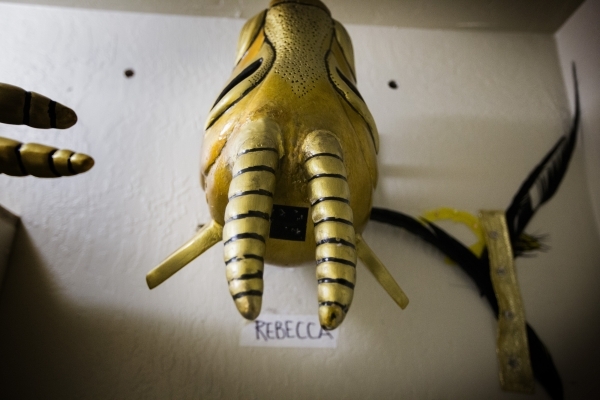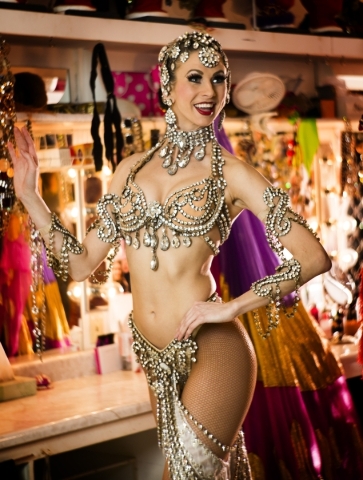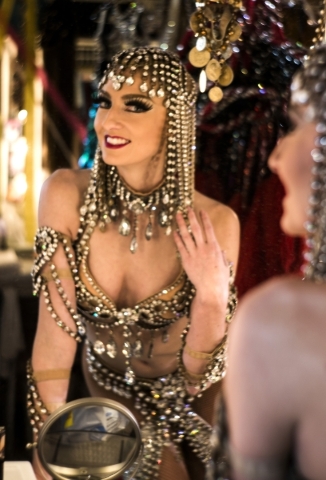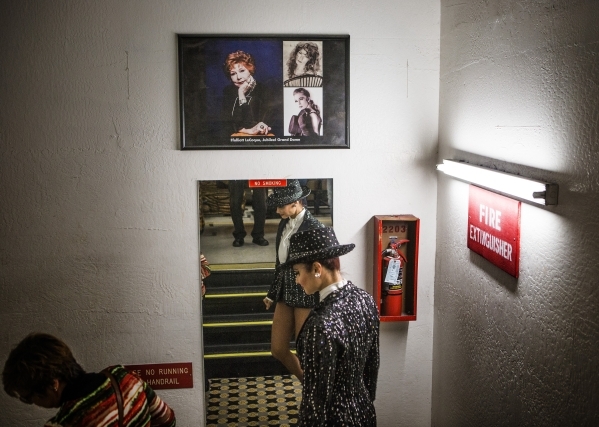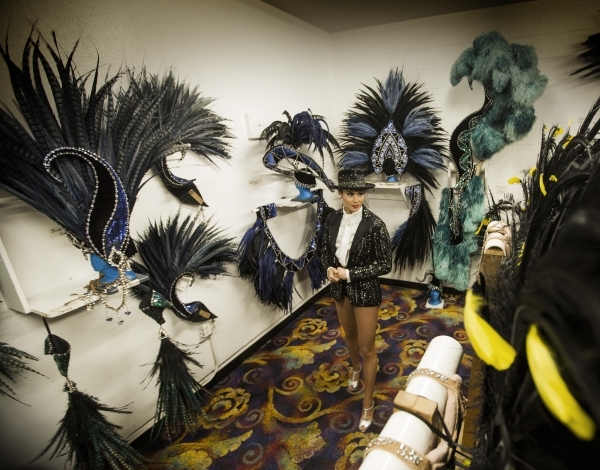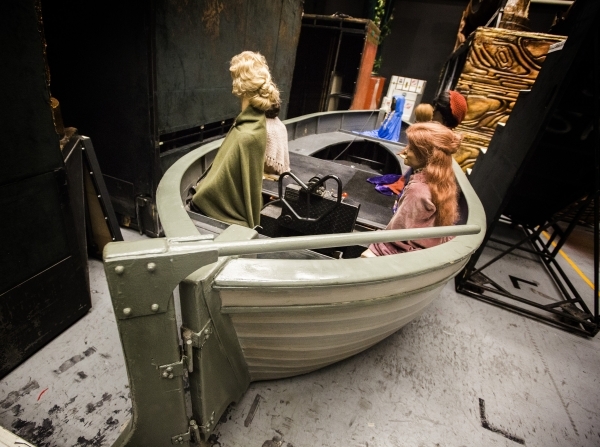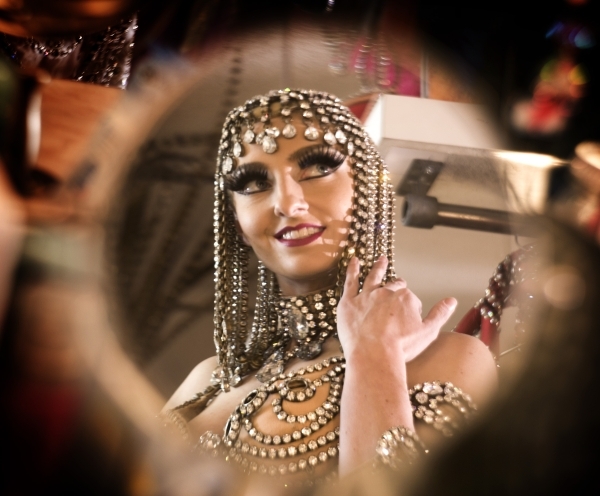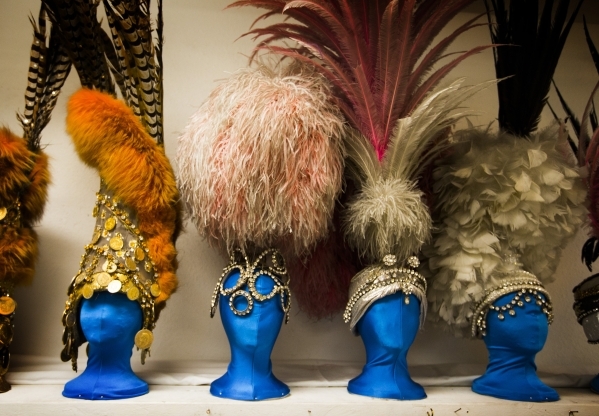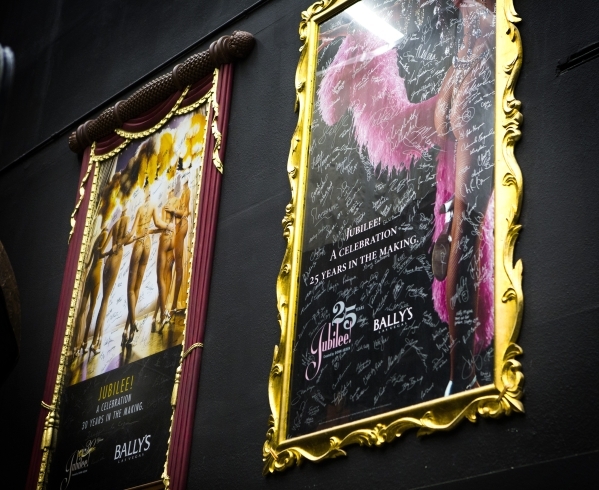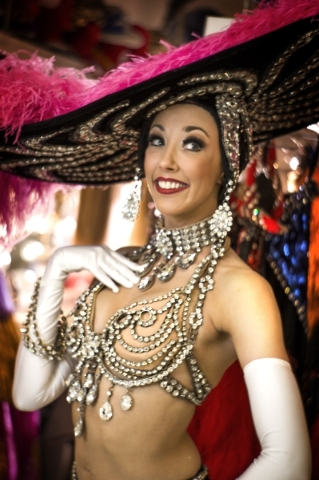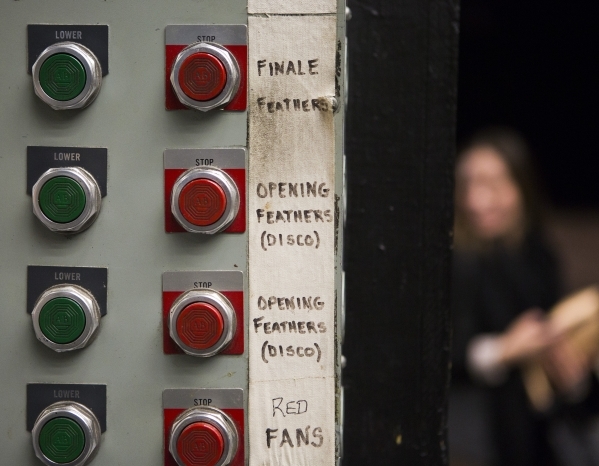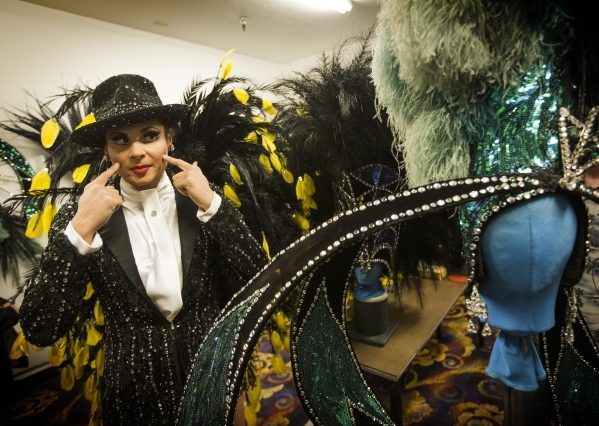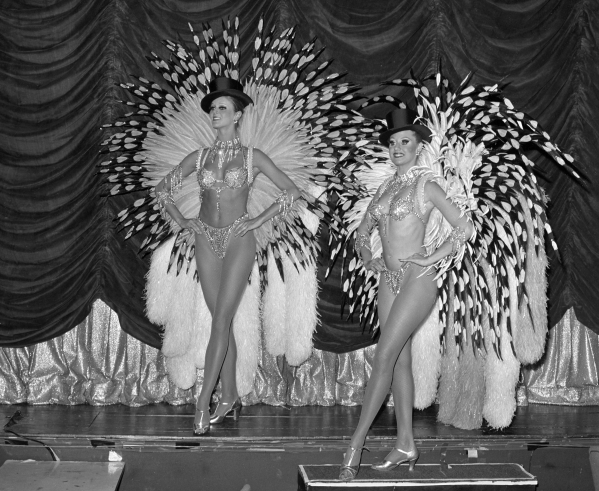 They seemed to sense this one might be the last, even if they didn't know how long it would last.
On the eve of the opening of "Jubilee" in July 1981, its sky's-the-limit producer, Donn Arden, told a journalist, "(T)hey allow me enough budget that no one in this decade anywhere in the world will be able to top what we've done, because of inflation and the moneys that are required to do major productions."
In 2004, Tony-winning lighting designer Ken Billington did lighting updates on Bally's "Jubilee," and mused, "Shows like this don't exist anymore. Could anyone even afford to do one nowadays?"
It was that question that seemed to keep Las Vegas's last staircase-and-feathers showgirl spectacular open another 11-plus years.
"Jubilee" cost at least $10 million (figures vary). Pre-production breakdowns called for more than 1,000 costumes, 320 new costumes in the opening number alone, at an average $5,000 each (more than $14,000 today, based on internet inflation calculators).
You could almost call "Jubilee" the show they couldn't afford to close, let alone replace.
But the Titanic sinks for the last time Thursday, when "Jubilee" bows out after 34 years.
"I just can't imagine the world existing without 'Jubilee,' I just can't," says Linda Green, who opened the revue and holds the record as its longest-tenured showgirl at 23 years. "I only left because they made me (at age 51)," she says.
But borrowed time has run out. Even after winnowing the original cast of 135 over the years to the current 64, neither nostalgia nor an awkward 2014 reboot apparently filled enough seats to stay ahead of the production costs.
The 70 stagehands now outnumber the dancers. And the whole cast and crew — in a once-standard, now almost unique arrangement — are direct employees of Bally's, not a third-party producer.
Those numbers are the closest thing to an explanation for why the show is finally closing now, after years of rumors and the disappointing overhaul.
Management is tight-lipped and closely controlling access to current cast and crew members. But enough people close to the show agree the ability to significantly modernize and downsize backstage costs is the most plausible explanation.
Caesars Entertainment is likely to partner with promoter Live Nation for a new concert headliner, as it does for Britney Spears and Jennifer Lopez at Planet Hollywood, or contract a new production from a third-party producer, as MGM Resorts does with Cirque du Soleil.
Closing "Jubilee" creates an entire spectrum of possibilities, from stand-up comedians on the extreme end of production savings to "a new showgirl production … currently being explored," as the closing-notice news release says.
But even a new showgirl spectacular could automate at least some of the scenery, while backstage tourists at "Jubilee" are told Samson's temple takes nine stagehands to haul on and off the stage.
The current "Jubilee" cast is nonunion, but the stagehands are under contract with Local 720 of the International Alliance of Theatrical Stage Employees. The union's longstanding contract is with Bally's and not with the show. In this case they are one and the same, but they probably won't be down the road.
And farming a new show out to an independent producer wouldn't mean breaking the contract with Local 720, which union officials say will have the right to have its members rehired by seniority. Bally's could get the cast and crew off its balance sheet and even outsource the payroll process, much the way MGM Resorts has announced plans to subcontract its valet parking.
'Organized chaos'
"Is there anyone here who was in the show? That's a new question I've added lately," says Dani Flahive, a "Jubilee" showgirl conducting one of the final afternoon backstage tours at Bally's, which are sold as a separate ticket.
On this day there is indeed an '80s-era alumnus, come to show her husband her past life, while Flahive takes a group backstage to show them the glass-beaded costumes — the "Green Circle" and Blue Cage"— the hydraulic props, and of course, the stairs: "Everywhere you go you are going to see stairs," she promises; 1,265 steps navigated in each performance.
"We like to say everything is organized chaos," Flahive says.
One of the tourists asks why the showgirls all had to be pushing 6 feet in height.
"You have to be of a certain stature to be able to wear these costumes," Fahive says. "Our stage is half the size of a football field. If you're five-three, that thing is going to eat you alive. In order to stand out, you have to be tall."
"Jubilee" was not just the last big feather show, it was the last Donn Arden show. The choreographer synonymous with rhinestones and feathers was a continuous presence on the Strip after he guided "Lido de Paris" into the Stardust in 1958.
"Don had a very rare ability. He had a common touch that people liked, and some people objected to," says veteran costume designer Pete Menefee, who created three of the four production numbers in "Jubilee" (famed designer Bob Mackie did the finale). "It's not 'La Traviata' at the Metropolitan. It's cabaret. And he did it better than anyone else in the world and invented this huge overscale version of it."
The Missouri-born Arden was putting together shows for Cleveland nightclubs and their mob investors in 1950, when they suggested he go West to help with a new financial interest, the Desert Inn in Las Vegas.
"I felt obliged to go," Arden, who died in 1994, recalled years later. "They were 'the boys,' and they paid well."
Arden's work had a home on the Strip from that point on. It's easy to confuse "Jubilee" with the Arden show before it, "Hallelujah Hollywood," which ran in the same MGM Grand showoom since 1974 (the hotel was sold and renamed Bally's in 1985).
Arden's contract always had his employers paying for his extravagant ideas, whether it be Samson bringing down the Philistine temple or the sinking of the Titanic.
"I'm famous for 'T&A,' beautiful girls, extravagant costumes, good music, but now they expect a couple of major disasters in every show that I do," Arden said in a magazine interview with journalist Jack Sheehan on the eve of the show's opening.
"The biggest challenge is that I'm given a practically unlimited budget," Arden noted. "With the amount of money they give me to spend, with the faith that they have in me, I feel a terrible pressure and responsibility."
But Arden is hardly a household name in show business these days. It's safe to say the showgirl outlived him. Soon after the French revues were imported, the human mannequins in sequins and towering headpieces were seized by Las Vegas as a postcard image synonymous with the desert oasis.
"Jubilee" was all set for a Dec. 20, 1980, opening when the MGM caught fire on Nov. 21. The fire killed 87 people and was such a monumental tragedy that the postponement of "Jubilee" and the work that had to be redone became but a footnote.
"The sprinklers did work. They ruined all the costumes," says Don Usherson, a hotel publicist at the time.
"Every piece of jewelry was smoke-damaged," Menefee recalls "We had to have somebody sit here with a pair of pliers and pry every stone out of every backing."
"We just made the opening," Menefee said of the show's eventual debut at the end of July.
A slow undoing
Aesthetically, 'Jubilee' never stopped racing the clock. It was, after all, 1981, not 1961. As spectacular as the show was on a visual level, it was instantly dated in terms of chorus boys in top hats paying homage to vintage MGM musicals, while "Raiders of the Lost Ark" had opened a few weeks earlier.
Arden's cast and costume breakdowns — donated to the UNLV Librararies' Special Collections — call for "black disco boys" for numbers reflecting the late '70s disco craze that had faded by the time "Jubilee" actually opened, repurposing Saint-Saens' "Samson and Delilah" opera score with a disco beat:
"Oh, what a foxy dame — that's Delilah, She's got the hots for a guy named Sam. He thinks the chick is wild. … He's gonna get his hair restyled."
"This is Las Vegas show business — occasional lapses in taste, plenty of bare-breasted women, but something indeed to tell the neighbors back home in Des Moines," the Los Angeles Times wrote when the show debuted.
And tell them they did. Six years into the show's run, "We only had one dark night and every night we did two shows, and both shows were always sold out," remembers Charlotte Pendragon, who with her then-husband Jonathan did their magic as the featured closing act, The Pendragons.
"That was the dream show for most variety artists that I spoke with," Pendragon says of the jugglers, pickpockets, archers and Argentine gauchos who spelled the big numbers. "I thought, man if I could be in that show. And then when I was, it was like a fairy tale come true."
Green, the show's longest-tenured showgirl, says: "I know it was kind of silly in some parts, but I would look down into the eyes of the people because I was in front. It's not like it is today when everything is computer-generated and people are not even impressed anymore that much.
"But back in those days, when this show was new, people would look up with tears in their eyes. They could not believe what they were seeing."
And so it would be, at least until "Siegfried & Roy at The Mirage" and "Mystere" brought a newer Broadway stagecraft and sensibility to town in 1990 and 1993, respectively.
"Jubilee" did manage piecemeal changes over the years. The World War I aerial dogfight disappeared at some point, and Bally's spent $3 million for a 1997 revamp of the 16-minute opening number and a new ballroom dance sequence.
The show's last shot at salvation came with another makeover in early 2014, by Frank Gatson Jr., best known for his work with Beyonce. "It's just scary," Gatson said then of the "huge responsibility not to mess it up."
Yet mess it up he did, making an already patchwork, eccentric production even nuttier by trying to add a framing story about a lost showgirl. Gatson was soon gone, and Gene Lubas ended up overseeing what turned out to be the showgirl's last hurrah.
The closing announcement came in December, days after the death of Ffolliott "Fluff" LeCoque, the retired company manager who had overseen the revue since it opened. A "covered" (not topless) dancer in "Jubilee" is still called a "Bluebell Girl," a reference to a troupe of dancers formed out of the "Folies" in mid-1930s Paris, and for which LeCoque was a dancer.
One big, really big, family
On a pause in the backstage tour, Flahive talks of how "Jubilee" helped her, like so many of its dancers, finance the next career step: massage therapy in her case.
"It's just this family atmosphere I've never experienced in my entire life," she says.
Green says so many past performers are "coming from all over" the final show that they will probably account for most of the audience, and they are organizing a post-show memorial party in tribute to LeCoque.
Thursday's closing may even come with a sense of deja vu. It was almost a dress-rehearsal closing in late 2013, when the revue went dormant for its ill-fated makeover and invited showgirls from the decades to pose for an alumni photo on the set's fabled staircase.
Menefee worked off and on for "Jubilee" until he retired three years ago. But says he and Arden did in fact start work on one last spectacular, which was going to replace "Hello, Hollywood, Hello." at the MGM Grand in Reno.
"It was a trip around the world, and it was beautiful," Menefee says. "I was working on Radio City in New York when they called me and told me they had sold the MGM. I cried. I really did. It just killed me."
So "Jubilee" really was the last of its kind, even if its ending took 34 years to write.
"I don't want to see it," Menefee says, afraid the botched update will tarnish his memories. But plenty of other alumni do, and they surely saved some tears for Thursday night.
— Read more from Mike Weatherford at reviewjournal.com. Contact him at mweatherford@reviewjournal.com. Follow him @Mikeweatherford