'Ka' battle sequence coming back after fatal fall —PHOTOS
December 3, 2014 - 6:18 pm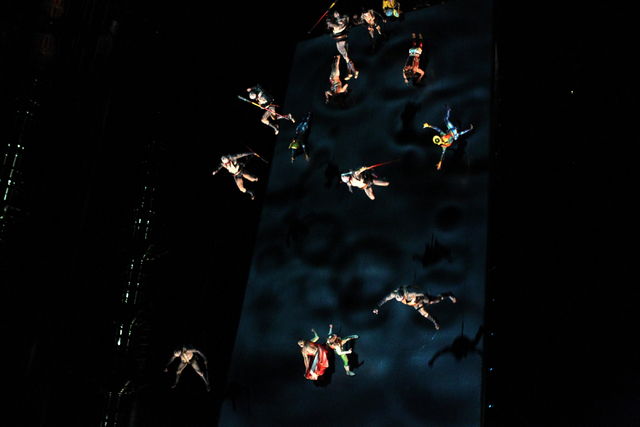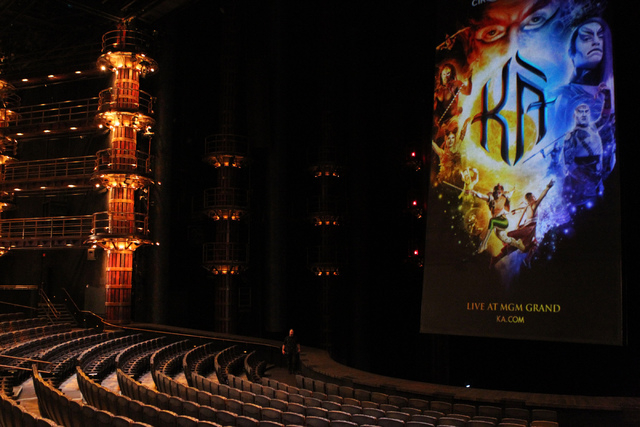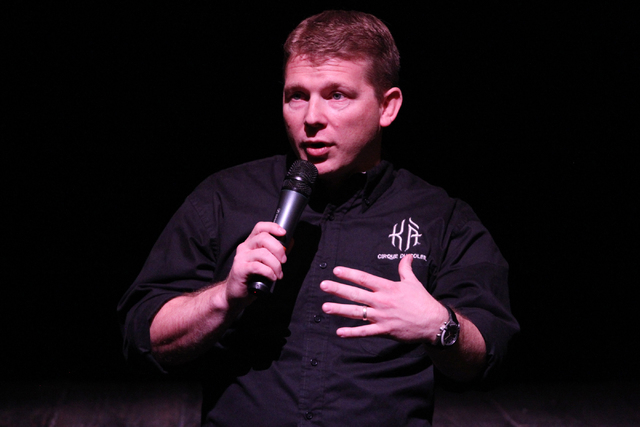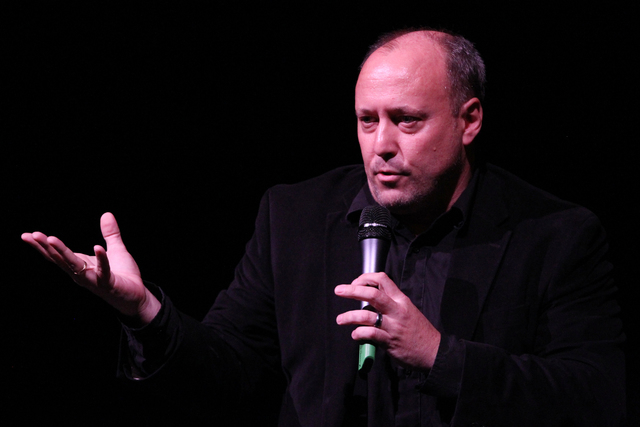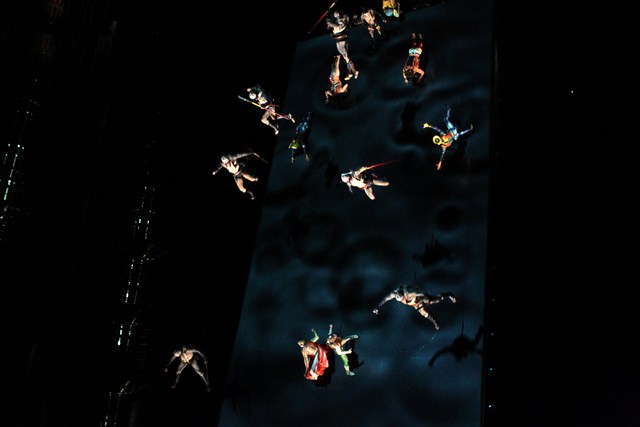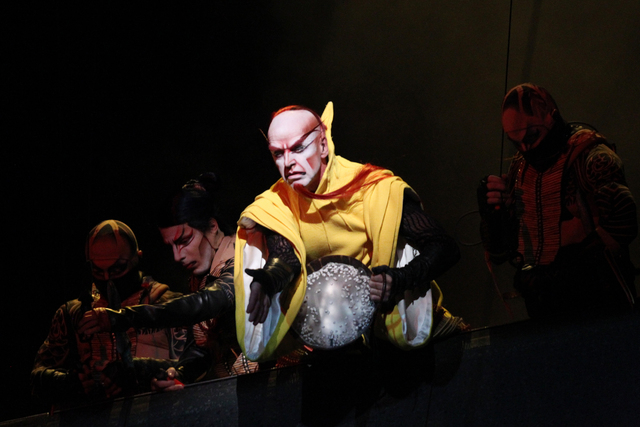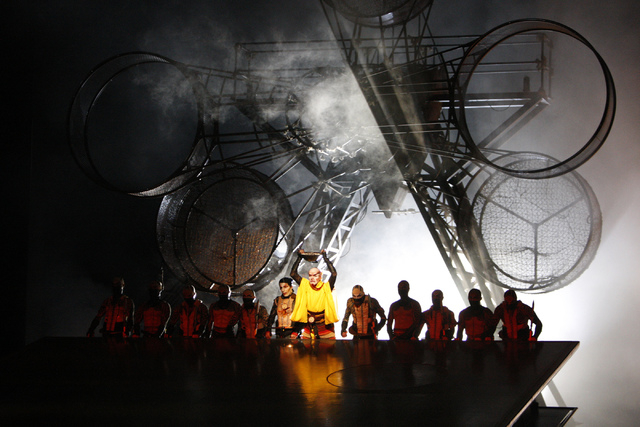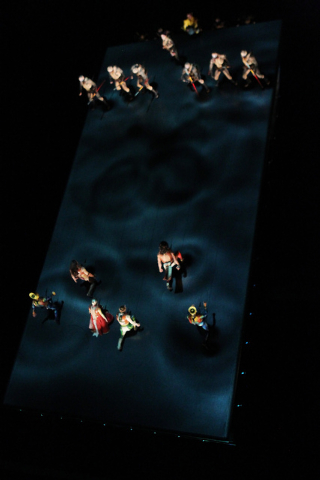 Cirque du Soleil officials say they've made a million-to-one accident that killed a performer last year even more unlikely to repeat as they prepare to reinstate the climactic battle scene of "Ka" on Dec. 12.
A Wednesday media demonstration of acrobats suspended on a vertical wall included a detailed explanation of the accident that killed Sarah Guillot-Guyard in June of last year.
The company called in independent accident investigators and spent about $500,000 to replace the system of winches that allow performers to raise and lower themselves on steel cables. None of the changes were mandated by the Nevada Occupational Safety and Health Administration.
"We knew that night immediately what happened, but we had to go through the whys," said Jerry Nadal, senior vice president of Cirque's resident shows division. "If there was some guesswork involved, we've eliminated the guesswork."
Calum Pearson, vice president of the resident show's division, said Guillot-Guyard wasn't ascending too quickly during the show. "There was no one thing that caused it. It was a multitude of things that happened simultaneously, in a split second, that allowed the chain of events to cascade."
During the nine years of accident-free performances, the acrobats's lines wound through two pulleys and then onto the drum that wound the cable. When Guilllot-Guyard's rapid ascencion created slack in the line, it jumped out of the pulley. When her weight came back down on it, it went between the pulley and an I-beam, creating a pinch point that cut the cable.
One of the pulleys has been eliminated, and a new rounded metal plate keeps the cable from jumping out and creating a sharp edge point, Nadal said.
Nadal praised the courage of the performers training for the new battle scene, and said Guillot-Guyard "loved this act" and would have wanted it to stay in the show. To replace it "would be selling it short."
Contact reporter Mike Weatherford at mweatherford@review-journal.com or 702-383-0288