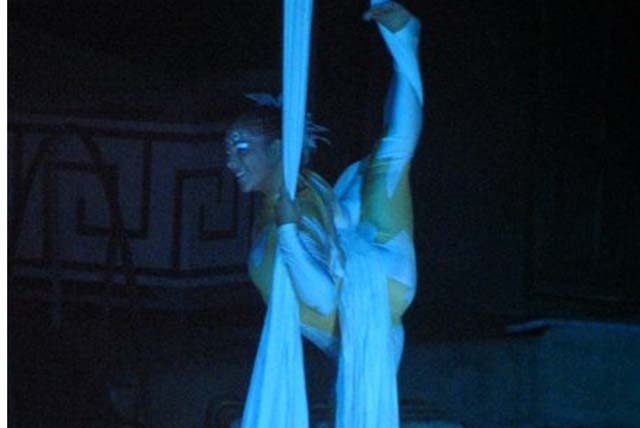 "Ka" performer Sarah Guillot-Guyard died from injuries suffered after falling approximately 90 feet during a Cirque du Soleil's show on Saturday night, according to the Clark County coroner's office.
Guillot-Guyard, a 31-year-old mother of two, was pronounced dead at 11:43 p.m. Saturday after falling during one of the final scenes of "Ka."
The death was the first on-stage fatality during a performance in the 29 year history of Cirque du Soleil, a spokeswoman for the company said.
Nevada OSHA is investigating the accident, but could take up to six months to conclude their investigation.
Contact reporter Colton Lochhead at clochhead@reviewjournal.com or 702-383-4638. Follow him on Twitter @clochhead44.