Looking back, Wayne Newton finds new way forward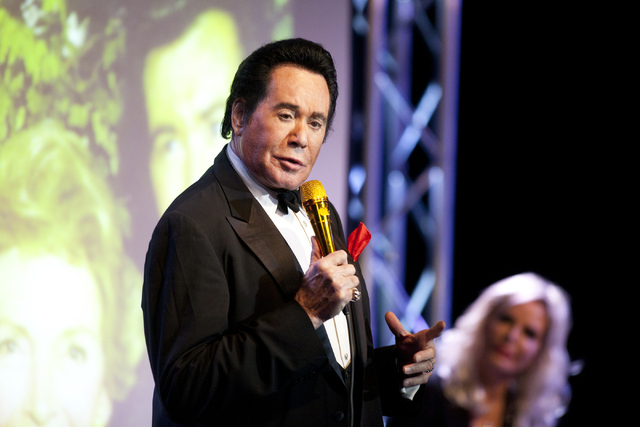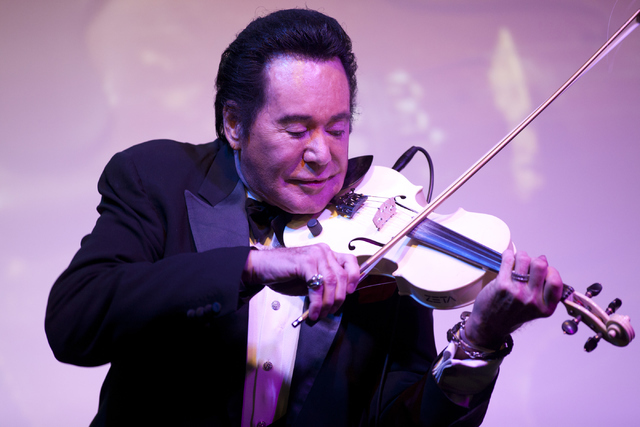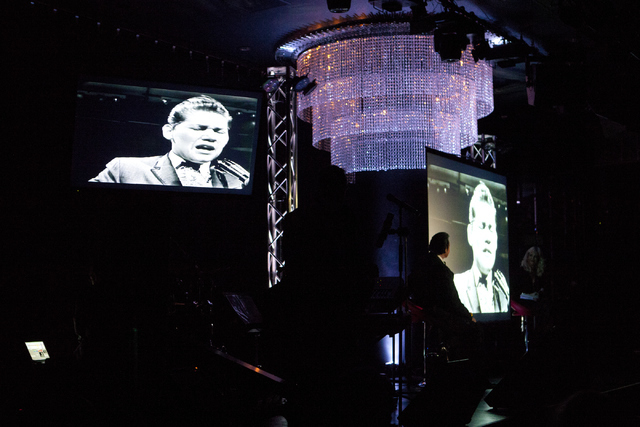 If you hang in long enough as a Las Vegas legend, a lot of things come your way.
You get called "Mr. Las Vegas."
You get to do funny cameos in movies and TV shows.
And you get to carve out a new genre of casino entertainment, one that doesn't yet even have a standardized name. The "bio-show" maybe?
Wayne Newton isn't first to the party. But he's the perfect Las Vegas name to make a go of the career retrospective, or live interview, or whatever you want to call his "Up Close and Personal" in the cozy Windows Showroom at Bally's.
Las Vegas has seen weekend visits from stars as diverse as Barbara Eden, Joan Collins and Sophia Loren, after tribal casinos around the country created a demand for what the kids call "content" for retirement-aged audiences.
Rich Little was the first to park on the Strip, with a retrospective full of memories and old TV-variety clips at the Tropicana. But the 77-year-old impressionist (at least in the early going) seemed hesitant to fully trust the strength of his career. There's a friction between his real stories about politicians and movie stars and the old groaner jokes from his act.
Newton makes it look easy. The first half-hour offers a semblance of the good ol' days, as the 74-year-old enters from the back of the room and launches into a condensed version of his old act.
Of course he can't sing a lick anymore. Hasn't been able to for years. But damn if he doesn't still light up a room in that tux and sculpted helmet of hair. Vamping through "Viva Las Vegas" with a four-piece band is really just a celebration by now, an overture to smooching little old ladies and telling Viagra jokes.
If you're a hard-core Mr. Las Vegas defender, you could even argue his acoustic-guitar rendition of "Help Me Make It Through the Night" has the same kind of wizened gravity as Bob Dylan's beat-up Sinatra standards on two recent albums.
But Newton doesn't push his luck. At the 30-minute mark, out comes an interviewer named Kathleen McCrone, who is — spoiler alert — later revealed to be his spouse. The two settle into talk show-style chairs as she feeds him questions from the audience or cues up photos and video clips.
I think the best explanation of Wayne Newton came from my dad's old boss. After he returned from a trip to Vegas, my dad asked what he thought of the Newton show. And the answer, I think, spoke volumes:
"Well, he wasn't much of a singer. And his jokes were corny. But he sure put on a helluva show."
The clips and reminiscences tell you how this came to be. How Newton and brother Jerry, even as children were multi-instrumentalists performing on Virginia radio and cutting a single called "Rascal Boogie."
By the time Wayne's bronchial asthma caused the family to relocate to Phoenix, the Newton boys were fully formed and ready for local TV — and fatefully, the Fremont Hotel lounge in downtown Las Vegas.
You see how Jackie Gleason, Bobby Darin and Jack Benny made the cherub-faced Wayne the breakout star. And you see from him singing "Danny Boy" that, yes, he once had a voice full of heart and soul, before the bronchial-asthma sufferer embraced a career of performing in smoke-filled showrooms at midnight.
(The most astonishing clip by today's standards: Newton, the epitome of rehearsed polish, tries to grin his way through a TV duet with a cue card-reading Dean Martin, who not only waves a cigarette through whole thing, but even takes a drag or two midsong.)
On this night at least, those "Midnight Idol" Vegas years are approached only from the periphery, as we see the farm kid from "The Lucy Show" evolve into the mustachioed, giant belt-buckle-wearing political pawn of Interior Secretary James Watt and nemesis of the Beach Boys.
But the Vegas star is still there, right in front of us. This preach-to-the-choir gathering may be a hard sell for anyone but devoted fans. But by the time he handshakes his way out of the room after bravely trying to sing along to an old video of Younger Wayne and Sammy Davis Jr.?
Well, you know what the boss said.
Read more from Mike Weatherford at reviewjournal.com. Contact him at mweatherford@reviewjournal.com and follow @Mikeweatherford on Twitter.
Review
Who: Wayne Newton "Up Close and Personal"
When: 7:30 p.m. Wednesdays-Saturdays
Where: Windows Showroom at Bally's, 3645 Las Vegas Blvd. South
Tickets: $75-$150
Grade: B