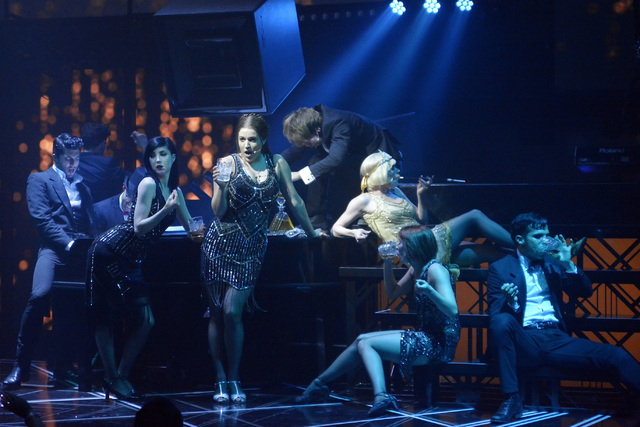 A stage show based on the audacious films of director Baz Luhrmann gets a second chance in Las Vegas when "Baz — Star Crossed Love" opens June 25 at the Palazzo.
The musical mash-up of three movies that blend the classics with contemporary pop tunes — "The Great Gatsby," "Moulin Rouge" and "Romeo + Juliet" — had been rumored for the Palazzo since its short-lived run in a Mandalay Bay nightclub last summer.
Producers at the time said the abrupt closing in early September was not due to the show's lack of momentum, but to the decision to close the Light club, which shared Cirque du Soleil as a partner in both the club and the show.
Cirque is now out of the picture, and the show is produced by its creator, the Los Angeles theatrical troupe For the Record.
The Palazzo theater previously hosted a long run of "Jersey Boys" and more recently a tribute to Frank Sinatra. The theater will be reconfigured to host the production, which has previously been staged in immersive nightclub settings.
The news release for the reboot also promises "a reimagined storyline to tie the show's production numbers together, and a new set list that includes a song from Luhrmann's upcoming Netflix original series 'The Get Down,' which premieres in August."
Tickets start at $59.50 and go on sale Thursday.
Read more from Mike Weatherford at reviewjournal.com. Contact him at mweatherford@reviewjournal.com and follow @Mikeweatherford on Twitter.