PollyGrind: Wide-ranging film festival difficult to define
October 6, 2013 - 6:53 am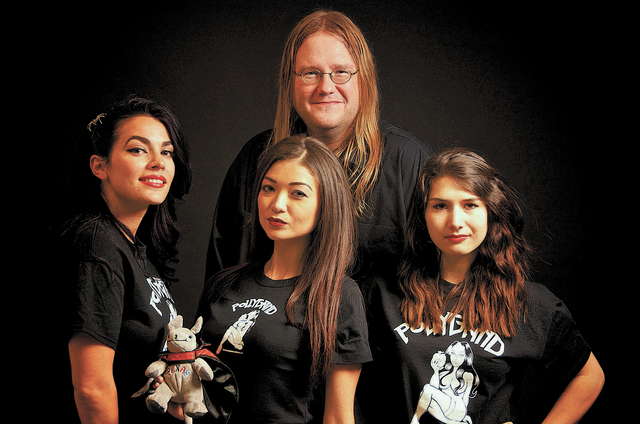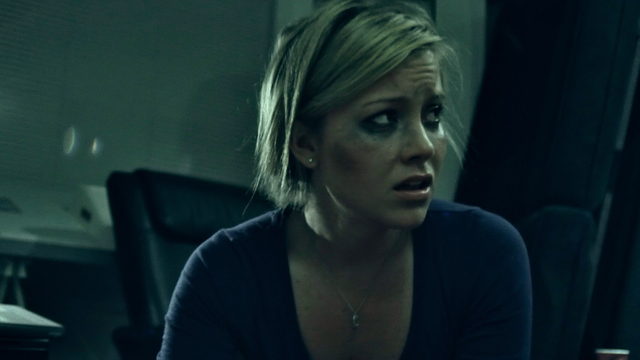 PollyGrind is the anti-Nina Simone.
The film festival, now in its fourth year, has nothing against the late jazz chanteuse. But her song? The one that goes "Oh Lord, please don't let me be misunderstood"? PollyGrind is the opposite of that.
"It's kind of very much a misunderstood film festival," founder and director Chad Clinton Freeman says. "It includes so many misunderstood films. So it's kind of representative of the misunderstood in a way."
It's easy to misunderstand a festival that's so difficult to describe. It's grown beyond horror. Underground doesn't really fit. And cult sounds as though it's full of movies for which people already share a perverse love.
"I don't take the festival and then put films into it. I take the films that I get and then I build the festival out of those films," Freeman says. "Sometimes it's all over the place, and I like that."
Some 123 movies from 13 countries will be screened Wednesday through Oct. 13, with an encore weekend Oct. 25-26, at theatre7, 1406 S. Third St.
Exemplifying the diversity are "Boys Cry" (4:15 p.m. Saturday), which Freeman calls "an important type of drama" about bullying, and "Sacrifice: In the Name of Goddess Gadhimai" (10:15 p.m. Oct. 13), a documentary about the ritualistic slaughter, every five years in Nepal, of nearly a half-million animals that the far-from-squeamish Freeman deems "very, very, very graphic."
There's a web series directed by 11-year-old Ashley Lonardo and a documentary by 67-year-old Opal Dockery about the rights of women to be topless in public.
Freeman deems the first half of Saturday's programming family-friendly. It's preceded immediately on the schedule, though, by the midnight Friday block consisting of the Spanish feature "Diet of Sex," the Australian short "The Jelly Wrestler" and the U.S. short "Everybody Masturbate."
"It's for people that are open-minded and want to be exposed to different kinds of cinema," Freeman says by way of explaining the festival's mission. "It does become hard (to describe) because some things are too art house, some things are not bloody enough, not gory enough, or they're too bloody, too gory."
One of the highlights of the festival that's been dubbed "PollyGrind IV: A New Hope" comes from Adam Rehmeier, whose "The Bunny Game" took home the top prize at the 2011 edition.
"He had a cut of it, like 90 minutes, and he said it just didn't feel right," Freeman says of the movie "Jonas."
So Rehmeier cut the footage down into six "verses" ranging from 11 to 26 minutes in length that are being used as a thread connecting different nights of the festival. (For a complete schedule and ticket information, see www.pollygrind.com.)
"It's different and, to me, that makes things part of an experience," Freeman says. "And that's really what I try to do with PollyGrind. It's about bringing the experience back to watching movies."
Another of those experiences is being billed as "Buried in the Flesh" (8:20 p.m. Wednesday). Director Adam Ahlbrandt submitted two films, "The Cemetery" and "Cross Bearer," and mentioned that, even though they aren't really connected, he'd always wanted to see them played as a double feature. He got his wish.
Freeman has high hopes that audiences will see "Desolate" (8:30 p.m. Thursday), an alien-invasion movie that cost "$4,000 or something like that" to produce.
"It's just done so well," Freeman says. "It's very, very suspenseful and just shows you what you can do these days with the technology that's out there and not having to spend a lot of money."
Another film filling that bill is "To Jennifer" (4 p.m. Wednesday), a 70-minute feature that was shot and edited on an iPhone. That's the sort of hook that attracts Freeman.
"It's really about independent filmmaking and people that are just trying to really either push the envelope or they're just doing things differently," he says of the festival's lineup. "That's what really interests me."
And that may be the closest anyone can come to defining PollyGrind.
"You can't put PollyGrind in a box when it's about not having the box," Freeman says. "I always say indie film festivals are about thinking outside the box, and PollyGrind is about thinking outside the outside. It definitely is something that's hard for people to wrap their head around."
Contact Christopher Lawrence at clawrence@ reviewjournal.com or 702-380-4567.