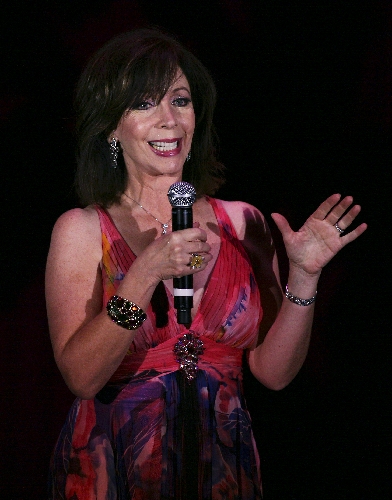 Feeling a little guilty that you still never got around to that cluttered garage last weekend?
You won't feel any better trying to keep up with the get-it-done career of Rita Rudner and Martin Bergman, her husband and creative partner.
When Rudner rooted her stand-up act on the Strip in the 2000s, they were always venturing out with a talk show project here, a novel there or a play at the Las Vegas Little Theatre.
They still run at that pace; only her number of stand-up dates on the Strip has slowed. Monday and a May 27 show at The Venetian are the first of only seven on sale this summer.
Dividing their time between California and Las Vegas, the two recently filmed a low-budget Showtime feature called "Thanks" at their Dana Point, Calif., beach house. The movie included some of the actors from "Boo!," an improv show they produced at New York-New York in 2002.
And last month, the duo adapted Rudner's biographic novel "Tickled Pink" into a stage production at the Laguna Playhouse.
Contact reporter Mike Weatherford at mweatherford@ reviewjournal.com or 702-383-0288.
Preview
Rita Rudner
8:30 p.m. Monday
The Venetian, 3355 Las Vegas Blvd. South
$59-$109 (414-9000)