See the latest glimpse at Sphere's 'Postcard From Earth'
Updated September 20, 2023 - 7:25 pm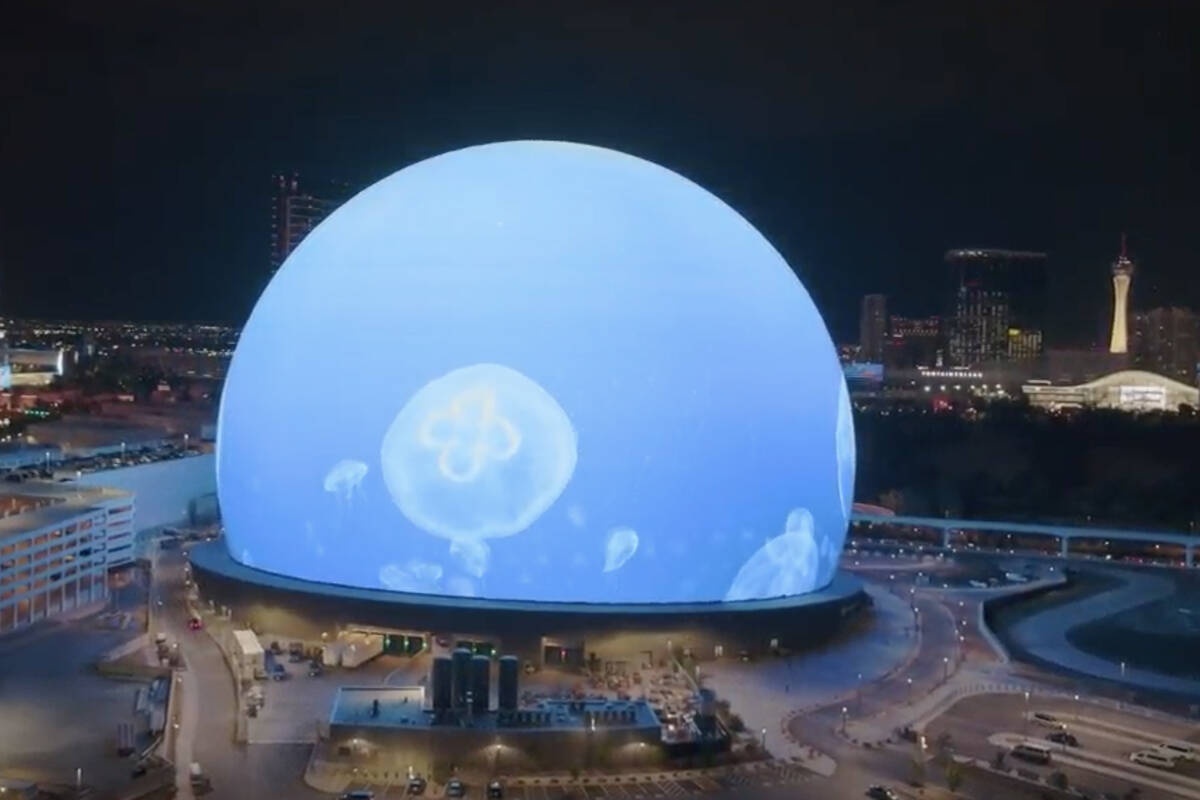 As the Sphere gets closer to its official debut, the Las Vegas entertainment venue is offering a fresh glimpse inside.
In a post Monday on X, formerly Twitter, the Sphere offered a clip from Darren Aronofsky's film "Postcard From Earth."
— Sphere (@SphereVegas) September 19, 2023
The clip shows a large number of rockets taking off simultaneously into a vibrantly blue sky.
Last week, the Sphere began showing promotional material for the film on the Exosphere, the venue's LED exterior.
The Sphere will open its doors Sept. 29 with the start of a highly anticipated residency by U2. "Postcard From Earth" is set to premiere Oct. 6.
The venue features 17,500 seats, a 4-acre interior screen and a set of five "spokesbots" that will interact with guests.
Contact Paul Pearson at ppearson@reviewjournal.com.