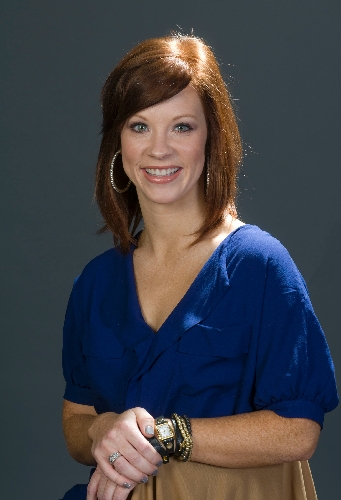 Q: How did you get into dancing?
A: I don't even know. My mom just said that I have that personality (and) I was always entertaining. I was never shy. I approached everybody in the grocery store, I'd approach people in the restaurant.
Q: For what?
A: Just carrying on a conversation (laughs). … Even in kindergarten, I remember my first performance. I was the one that knew the dance and had stage presence. We have pictures of it, and it was, like, a gymnasium thing, and I was dressed as a banana and I was sitting onstage. Everybody else was crying.
Q: What did you like about dancing?
A: I have no idea. I just loved the stage, I loved the costumes, I loved everything. You're in your own little world out there.
Q: You studied dance in college (at the University of Arizona). How did you get your first job?
A: Actually, it was kind of already set up. My university works with a lot of other choreographers. One was a choreographer for Royal Caribbean cruise lines, and she basically scouted me and said, "Oh, you're unemployed and a graduate in such-and-such months. Would you like a job?" So I signed on right after I graduated. (Laughs) During Katrina. Which was great.
Q: You're too young to remember Donny and Marie's TV show. How familiar with them were you when you joined their show?
A: I recognized Donny's stuff more than I did Marie's, which was, like, "Soldier of Love." But I knew "Puppy Love" and "Paper Roses." I knew "A Little Bit Country, A Little Bit Rock 'N' Roll" and those songs. But I never had a Donny and Marie album.
Q: What did your parents think?
A: My parents were very excited (laughs).
Q: Donny and Marie have some pretty serious fans. Any encounters with them?
A: They're crazy (laughs). I've never seen anything like it before. They have followed us for years. I know them by name. You look out in the theater and you see (Marie's) porcelain dolls on top of the tables.
Q: What's it like to work with Donny and Marie?
A: This is actually my first job working with any headliner, so that kind of makes you nervous. You just hear things about different headliners and walk on eggshells. But they make everyone comfortable. And the rehearsing process, they call them the "One-take Osmonds" because they nail it. They're so professional. They know exactly what their fans want, they know just what they're going to say, and they're very helpful with us, too. They make it real easy.
Q: So, are you a little bit country or a little bit rock 'n' roll? Bet you get asked that a lot.
A: No one's ever asked me that.
Q: Seriously?
A: Never.
Meet Ashley Williams
Dancer, "Donny and Marie Osmond"
Hometown: Las Vegas
Age: 28