'Solid gold' formats make a small Bally's showroom dance
November 4, 2016 - 5:22 pm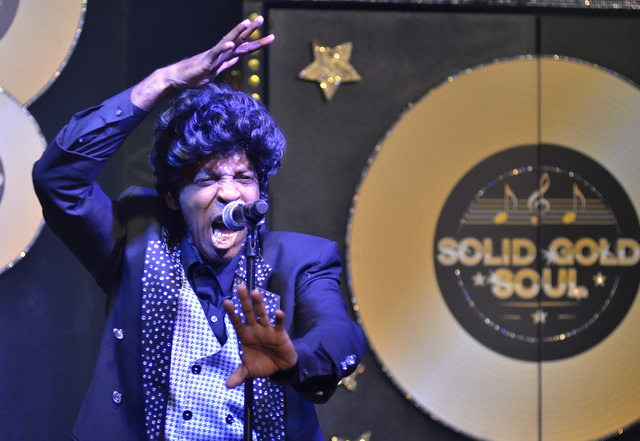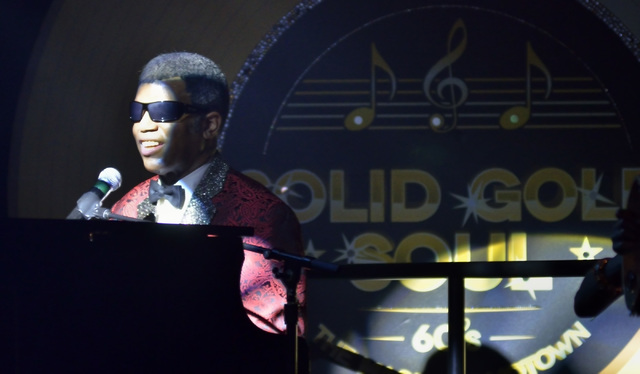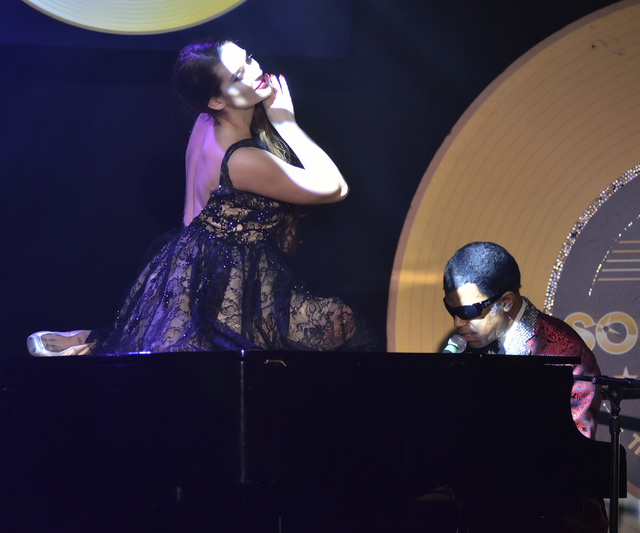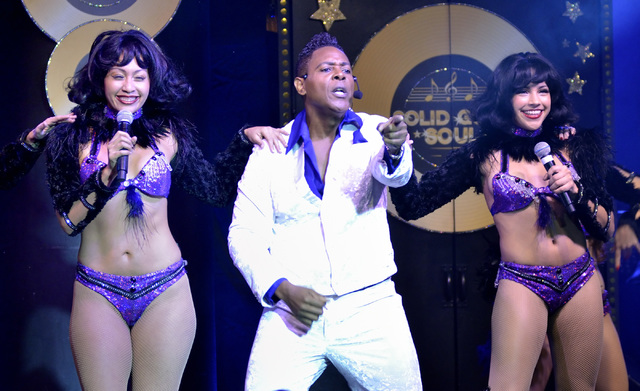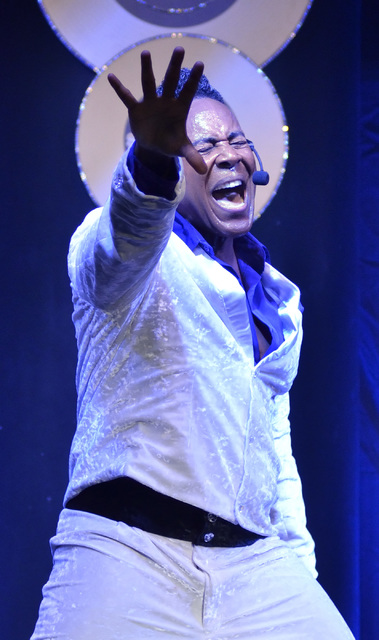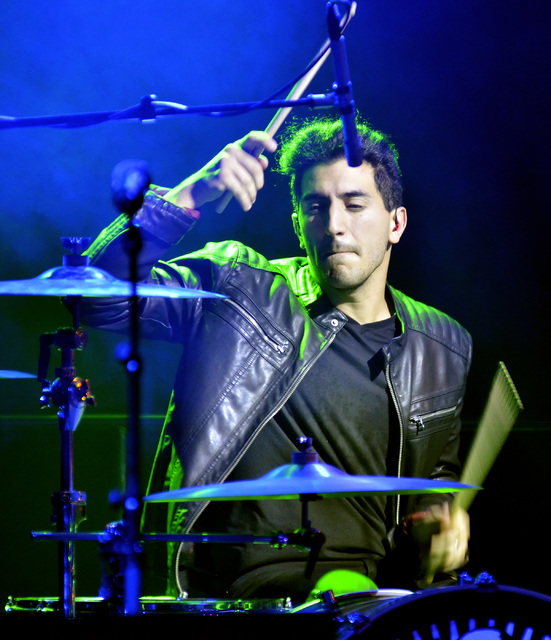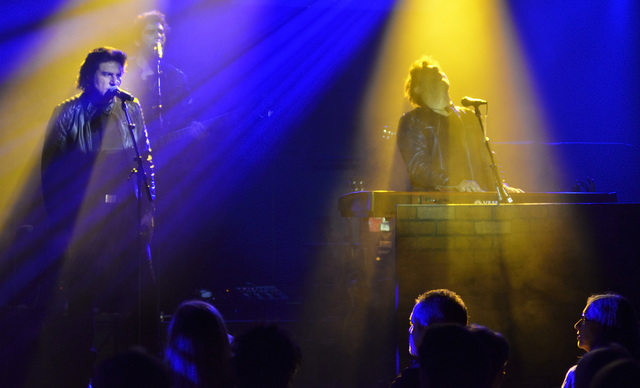 Well then, maybe try something old this time?
With shows closing left and right, history might be on the side of two new titles in the Windows Showroom at Bally's. Either could have opened 20 or 30 years ago. Nothing wrong with old school when it comes right off that stage and sings in your face.
The Bronx Wanderers are what you'd call a show band: a Vegas tradition from Louis Prima in the '50s to the likes of the Scintas. A show band is essentially a covers band with personality. It's all in the delivery for these songs rooted in the doo-wop era of a certain New York borough, with a thread of a connecting theme.
The Wanderers are followed (on nights Wayne Newton isn't performing) by "Solid Gold Soul," which is positioned as a costumed "Legends"-type show rocking the classic Motown roster, from Jackie Wilson to the Supremes.
But this one ends up being more like a show band as well. The killer musicianship, go-for-broke singers and raucous house-party vibe count for more than the costumes or accuracy of the impressions.
Producers on the Strip are wise to think small these days. The cozy Bally's venue (once the hotel buffet) creates an immediacy and energy a big theater might stifle. Sitting in the middle of the 40-foot stage, with musicians spread out to each edge, is like sitting in front of a living stereo.
Locals who saw the Bronx Wanderers at South Point know it's a family band, with frontman Vinny Adinolfi and his two sons as half of the six players. The whole band can chime in with vocal harmonies on "I Wonder Why" or "A Teenager in Love" by Dion — aka "our patron saint," Adinolfi explains.
A Four Seasons medley keeps us from missing the bygone "Jersey Boys." But the Wanderers don't stay rooted in the '60s. The band's secret weapon turns out to be the oldest son also named Vinny, who unleashes piano showmanship and trades lead vocals with his dad — with both of them sounding a lot like Billy Joel — on "Scenes From an Italian Restaurant."
They later cover Queen's "Bohemian Rhapsody," for no apparent reason other than a show band needs showy, multipart songs to cover. Somehow they missed out on Bruce Springsteen's "Jungleland." Instead we got Mark Ronson and Bruno Mars' "Uptown Funk," a song that, on this day at least, kind of landed splat in that zone between "current" and "classic."
Fear not, everyone was on their feet for the finale, when the ladies are invited up to dance. This is the difference between a show band and a covers band.
"Solid Gold Soul" punches the Motown happy buttons that get us on our feet like Detroit dogs at the sound of Sam Cooke's "Twistin' the Night Away" or the Four Tops' "I Can't Help Myself (Sugar Pie Honey Bunch)."
Producer Nannette Barbera assembled a lavish 16-member ensemble, which hopefully can sustain in the small venue. Many a Las Vegas tribute show had good impersonators undermined by tiny backing combos or recorded tracks.
No such worries here. You smile at the relaxed authority of music director Dino Maddalone's six-piece band and two backup singers. They make some of the visual touches seem like overkill: dancers swinging around briefcases during "It's a Man's Man's Man's World" or flexing on the piano during "Georgia on My Mind."
Nonetheless, Marva Scott has a marvelous time dressing up in full '80s Diana Ross splendor. And there's a nice piece of theater with dancer Jacqueline Buckmaster Wright as the object of Grady Harrell's pining on Cooke's "Bring It On Home to Me."
But for the most part, neither the venue nor the singers need a lot of production value or wigs, which seem halfhearted and almost create a commitment problem about whether this is a full-on "Legends"-type show or simply a revue.
I'd vote for the latter: a soul show, Apollo Theater-style. By the time you get to Greg "Debonaire" Laster tearing it up as James Brown, you can think back to "Uptown Funk" and why it was such a big hit. Kids responded on a gut level, knowing it came from somewhere, even if they didn't understand where. Take them in for a history lesson.
Read more from Mike Weatherford at reviewjournal.com. Contact him at mweatherford@reviewjournal.com and follow @Mikeweatherford on Twitter.
Review
What: The Bronx Wanderers
When: 5:30 p.m. daily
Where: Windows Showroom at Bally's, 3475 Las Vegas Blvd. South
Tickets: $65.51-$85 (702-777-2782)
Grade: B-
What: "Solid Gold Soul"
When: 7:30 p.m. Thursday-Sunday
Where: Windows Showroom at Bally's, 3475 Las Vegas Blvd. South
Tickets: $69.48-$99 (702-777-2782)
Grade: B