This week's 5 best bets for shows in Las Vegas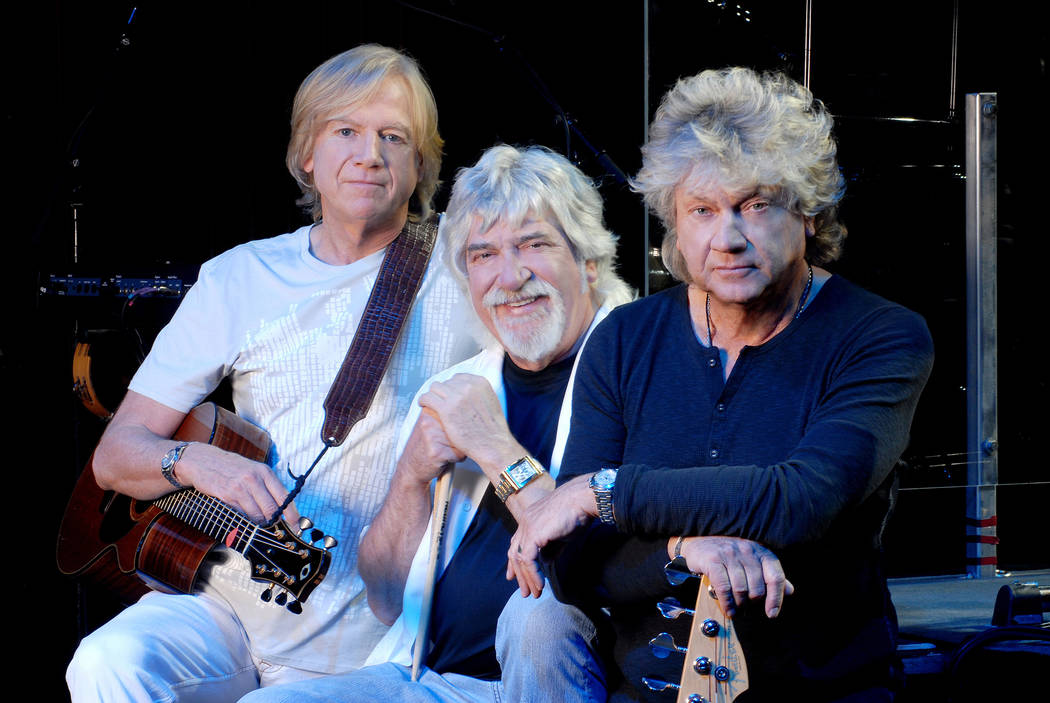 The Moody Blues
After a successful four-night run in January, British prog rockers the Moody Blues return to Wynn Las Vegas for an extended engagement. The Rock and Roll Hall of Famers' "Days of Future Passed — 50th Anniversary Tour" is set for 8 p.m. Friday, Saturday, Wednesday and select dates through Oct. 6 in the Encore Theater. Tickets are $59.50 to $275; call 702-770-9966.
Patton Oswalt
He's won Emmy and Grammy awards, starred in HBO's "Veep" and can be seen in NBC's "AP Bio." Patton Oswalt performs stand-up at 9 p.m. Saturday in the Ka Theatre at the MGM Grand. Tickets are $39.99 to $69.99; call 800-745-3000.
Touring in support of his latest studio album, "The Man I Want to Be," Engelbert Humperdinck returns to The Orleans this weekend. The "Release Me" singer, who has a new Christmas album due out next month, performs at 8 p.m. Saturday and Sunday in the Showroom. Tickets are $59.95 to $79.95; call 800-745-3000.
Tyson Beckford
Tyson Beckford rejoins the dancers of Chippendales for a six-week run. Beginning next week, the model and actor will guest-host Thursdays to Sundays through Nov. 3 at the Rio. The male revue performs at 8:30 p.m. daily with 10:30 p.m. shows Thursdays, Fridays and Saturdays. Tickets are $64.95 to $93.12; call 702-777-2782.
The Lettermen
Pop vocal trio The Lettermen sing "The Way You Look Tonight," Goin' Out of My Head" and other fan favorites Friday through Sunday at the South Point. Showtime is 7:30 p.m. in the Showroom. Tickets are $35 to $45; call 702-797-8055.