This week's 5 best bets for Vegas entertainment
December 2, 2016 - 4:48 pm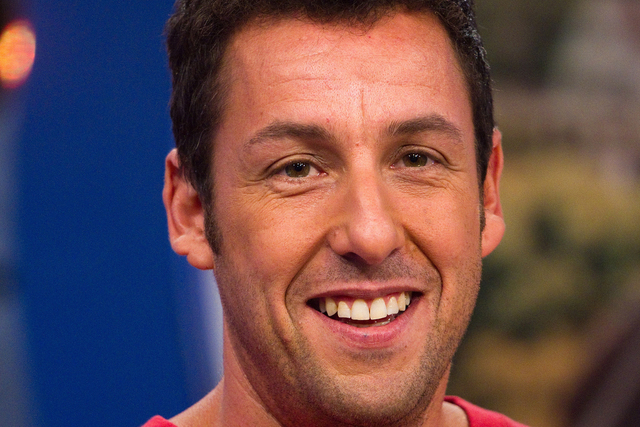 Adam Sandler
Too late for Adam Sandler to sing his Thanksgiving song? Perhaps. The "Chanukah Song"? Bet on it. Sandler has been doing as many as two dozen of his song parodies on the "Here Comes the Funny" tour, which makes an encore return to the Hard Rock Hotel at 9 p.m. Friday and Saturday. The stand-up bill also features Norm Macdonald, Rob Schneider and Tim Meadows — no wonder it has run as long as three hours in some cities. Tickets are $49.95 to $400; call 888-929-7849.
Bill Engvall
He's not yet 60 but has survived a lot of comedy dog years. So Bill Engvall claims his doctors recommend, "Just Sell Him for Parts," the name of the master storyteller's latest Vudu-downloadable stand-up special. But he's back in person for stand-up at 9 p.m. Friday at Treasure Island. Tickets are $65.35 to $81.70; call 702-894-7722.
Brandon Bennett
It's sure to be a blue one, don't worry. But it's also "A Very Vegas Christmas," as veteran Elvis impersonator Brandon Bennett promises to shed the jumpsuit and reveal the full extent of his showman's range at 8:30 p.m. Friday and Saturday at the Suncoast. Tickets are $17.50 to $44; call 800-745-3000.
Ron White
Why save the fear and loathing for Las Vegas? If you follow Ron White on Twitter, he told you Thanksgiving was "a great day to take acid" and that he didn't need to shop on Black Friday because he was all stocked up on weed and liquor. And all that was last week, well before his return to The Mirage for stand-up at 10 p.m. Friday and Saturday. Tickets are $65.39 to $89.33; call 702-792-7777.
Brenda Lee
Brenda Lee celebrated her 12th birthday while performing at the Flamingo with the Ink Spots in December 1956. Returning to sing at 10 p.m. Monday at the Golden Nugget marks a 60-year bracket on Las Vegas that few entertainers can claim. That's a lot of "Rockin' Around the Christmas Tree" for "Little Miss Dynamite," who turns 72 on Dec. 11. Tickets are $53.41 to $162.41; call 866-946-5336.