This week's 5 best bets for Vegas entertainment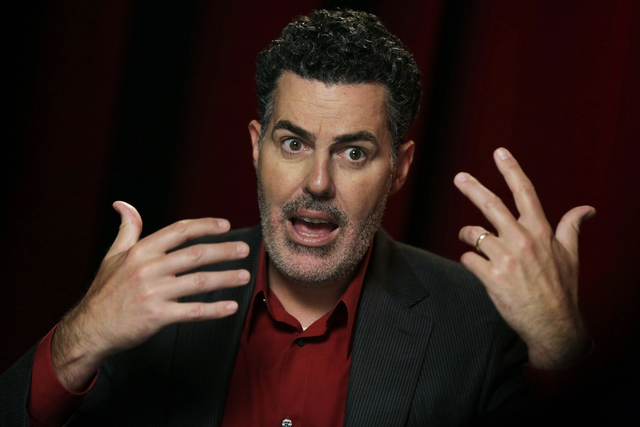 Adam Carolla
UFC 200 is Saturday, but Friday lets you weigh in on a big showdown — OK, well, two shows that just happen to be at the same time — by podcast kings Adam Carolla and Joe Rogan. The Ace-man is doing his actual podcast, returning to Treasure Island with Bald Bryan and ample supplies of Mangria. Tickets for the 9 p.m. show are $46.33 to $65.35; call 702-894-7722.
Joe Rogan
Joe Rogan fans come from many directions, because he talks about everything and to everyone on his podcast. But in Las Vegas he's never separated by more than a day from the UFC and his job as color commentator. Rogan advances the UFC card with stand-up at 9 p.m. Friday in the Ka theater at the MGM Grand. Tickets are $42.65 to $68.81; call 800-745-3000.
Iliza Shlesinger
Maybe you saw Iliza Shlesinger on the TBS relationship game show "Separation Anxiety," or her guest spot on the rebooted "To Tell the Truth," or even on her own Netflix stand-up special, "Freezing Hot." Now you can see her back at The Venetian at 9:30 p.m. Saturday. Tickets are $39.50 to $96.25; call 702-414-9000.
Richard Cheese
The Cheese hits the big time. Career lounge lizard Richard Cheese made Bill Murray's "Saturday Night Live" sketch last forever with crooner versions of gangsta rap and death metal. After lightening up the background sounds of the super-somber "Batman v Superman: Dawn of Justice," Cheese and Lounge Against the Machine move into the Golden Nugget's showroom for a two-night stand at 8 p.m. Saturday and Sunday. Tickets are $26.16 to $87.20; call 866-946-5336.
Kirk Whalum
Kirk Whalum's saxophone got him more Top 40 airplay than most jazz cats score, thanks to his soloing on singles by Whitney Houston ("I Will Always Love You"), Luther Vandross and others. But he swings into the solo spotlight at 8 p.m. Saturday at Aliante Casino. Tickets are $43.93 to $83.17; call 702-692-7777.