This week's 5 best bets for Vegas entertainment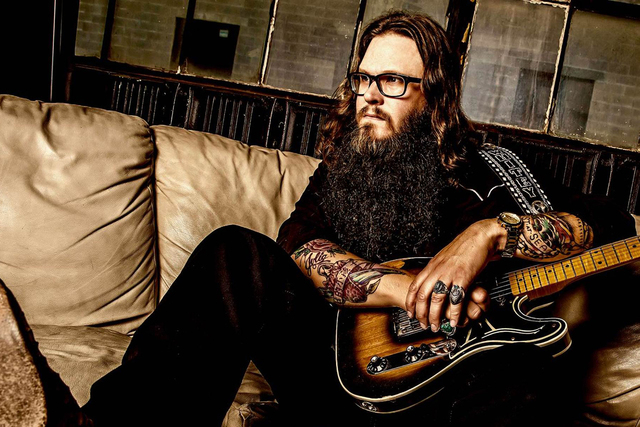 Whitey Morgan
Two things you can leave behind for a Whitey Morgan show: A Thomas Rhett (or any pop-country singer's) T-shirt and your jokes about Flint, Michigan's drinking water. Morgan is part of the new alt-country pack that's a necessary counterpunch to Nashville pop. And the Flint native has probably heard all the jokes. Besides, you'll drink the hard stuff when Morgan and his honky-tonkin' 78s play Vinyl with Cody Jinks, inside the Hard Rock Hotel at 8 p.m. Thursday. Tickets are $25 to $35; call 888-929-7849.
Brenda Lee
Help "Little Miss Dynamite" chalk up some bragging rights few can claim: A 60-year span of performing in Las Vegas (it helps that she started when she was turning 12). She sings at 8 p.m. Friday at the Golden Nugget. Tickets are $25.66 to $156.46; call 866-946-5336.
Night Ranger
Only in Vegas do we have two nights where two miles separate two renditions of "Sister Christian." Night Ranger, the band behind the power ballad, on Saturday and Sunday visits The Orleans, a couple of miles southwest of the Rio and the song's use in "Rock of Ages." Tickets are $38.10 to $59.90 for Night Ranger's 8 p.m. shows; call 702-365-7075.
Jay Leno
Oh yeah, that gearhead guy with all the cars does jokes, too. But he doesn't riff on the news every night on TV anymore, so if you want to hear Jay Leno's thoughts on this crazy campaign, he's back at The Mirage for a 10 p.m. show Friday. Tickets are $65.39 to $87.19; call 702-792-7777.
Santana
After a one-night reunion with the original Santana band in March, Carlos Santana is back to trippy, transcendental business as usual with his current band. He returns to the House of Blues at Mandalay Bay at 8 p.m. Wednesday, with shows scattered through May 29. Tickets are $89.50 to $350; call 702-632-7600.