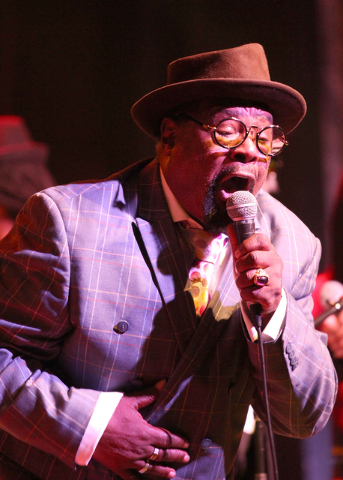 George Clinton
Dr. Funkenstein. King of the funk. It's 74-year-old George Clinton and Parliament Funkadelic, coming to you direct from the Mothership and station WE-FUNK. Swift-lippin', ego-trippin' and body snatchin.' Bring your bop gun. And we hope ya'll got your sunglasses on. Fishbone adds another layer of rock funk when it opens at 8 p.m. Wednesday at the Brooklyn Bowl at The Linq. Tickets are $25 to $35; call 702-862-2695.
'International Masters of Mindreading'
They knew you would show up. Of course they did. They are the "International Masters of Mindreading." As part of an annual gathering of the Psychic Entertainers Association (who knew?), Neil Tobin and seven other magicians who specialize in mentalism convene at 8 p.m. Friday at the Renaissance Las Vegas. And in case you asked — because they know you did — they stress the "Entertainers" part; they don't pretend to be real psychics. Tickets are $40 to $50; call 800-597-7469 or visit lasvegastickets.com.
Christopher Titus
Christopher Titus is a comedian who not only pulls humor from dark places, but organizes his stand-up around a theme and title: This year it's "Born With a Defect," and you can find out just what that means at 7:30 p.m. Friday through Sunday at South Point. Tickets are $20 to $30; call 702-797-8055.
Britney Spears
If you saw Britney open the Billboard Music Awards with her "Megamix" medley, you know she's back in red-bikini fighting shape. That should have you ready to see the whole "Piece of Me," which is back in the Axis at Planet Hollywood at 9 p.m. Friday, Saturday and Wednesday. Tickets are $59 to $229; call 800-745-3000.
Steven Wright
Steven Wright rolls out about 20 of his spacey, deadpan one-liners every five minutes, and they add up to more than 320 jokes in a set. So do the math and figure the dollar-per-joke ratio is in your favor when he returns to The Orleans at 8 p.m. Friday and Saturday. Tickets are $45.55 to $67.35; call 702-365-7075.