Tiger cubs introduced at Siegfried & Roy's Secret Garden — VIDEO
September 14, 2015 - 5:28 pm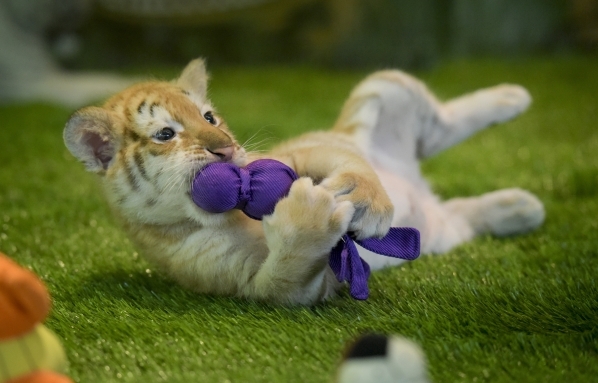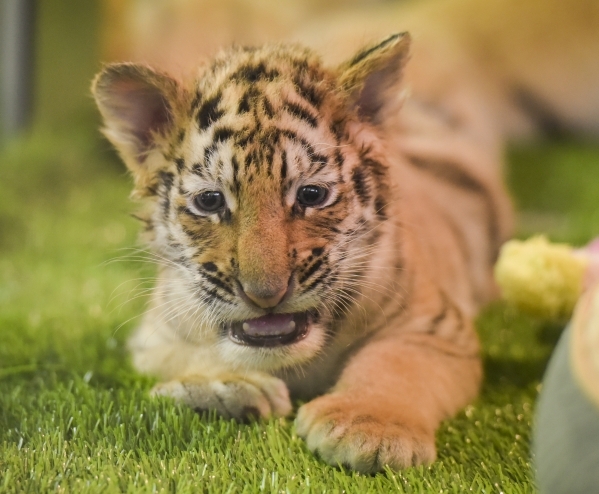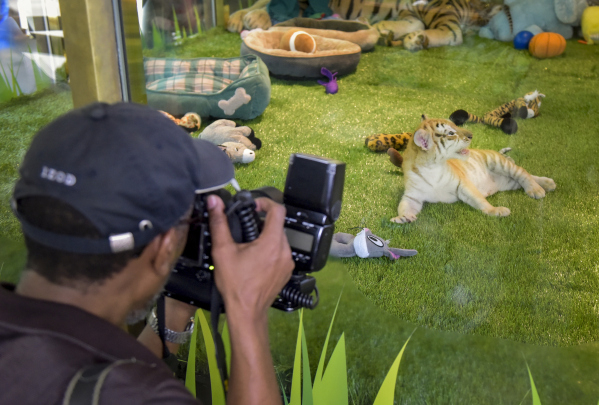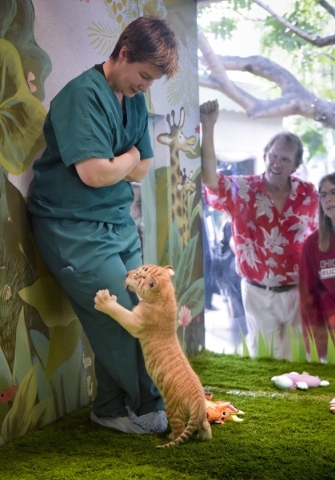 Four 6-week-old tiger cubs were introduced at Siegfried & Roy's Secret Garden and Dolphin Habitat at The Mirage Hotel & Casino on Monday, Sept. 14, 2015.
The siblings include three females and one male and range in color: Liberty, a pure white female; Maharani, a striped, white female; Hirah, a striped, golden female and Justice, a light golden male.
The cubs were born at the Secret Garden on Aug. 5 to mother Indira and father Svengali and are the first to be introduced at The Mirage in five years.
Check out the video and photo gallery above.