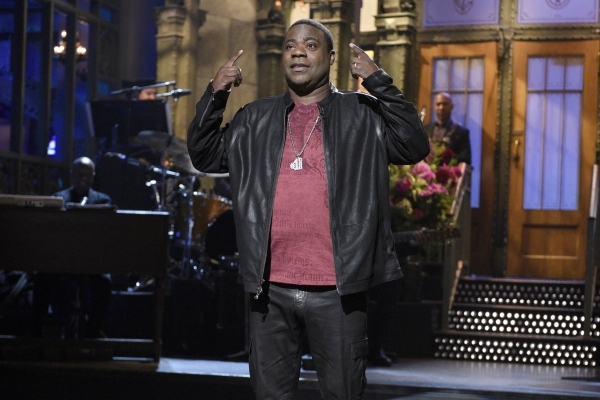 Tracy Morgan will include two nights at The Mirage as part of his "Picking Up the Pieces" tour, announcing stand-up dates there May 6 and 7 on his tour schedule.
The comedian was an occasional Las Vegas headliner before his near-fatal accident, when his limo van was struck by a Wal-Mart truck on a New Jersey highway in June 2014.
Morgan performed at Treasure Island that April, three months before the accident that killed one of his friends and also injured two others.
Morgan returned to the public eye last weekend, hosting "Saturday Night Live."
In oddly prescient advice, Morgan told the Review-Journal in a 2010 phone interview, "You have to take it as it comes. You can't plan the (stuff), man. You could wake up dead one morning. You have to just live it to the fullest.
"If you could get it down to 10 minutes at a time, then you're in the moment. You just try to stay in the moment — (an aside to someone else in the room) scratch my back for me, babe — you stay grounded and you love your family, you do what you do. Your arts and everything.
"It's hard to plan life. You can't. Who does that? Takes all the spontaneity out of it. Things come. Things pop up in show business. It's like going to the doctor. You feel good. Then you go to the doctor one day and he says, 'You've got six weeks to live.' You never know.
"It's truly what Forrest Gump said, man: 'Life is like a box of chocolates. You never know what you're gonna get.' I wish people would understand that. Try to stay in the moment, and you won't miss nothin'. If you stay in the moment, you're livin' life to the fullest. Keep your mind open. Don't be prejudiced about nothin'. You try everything."
Read more from Mike Weatherford at reviewjournal.com. Follow him @Mikeweatherford.
Like Neon Las Vegas on Facebook: