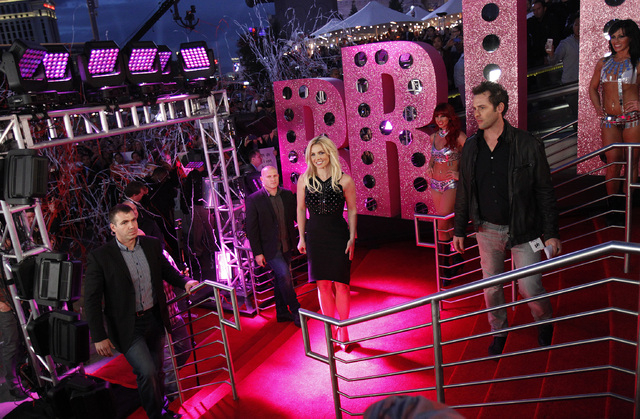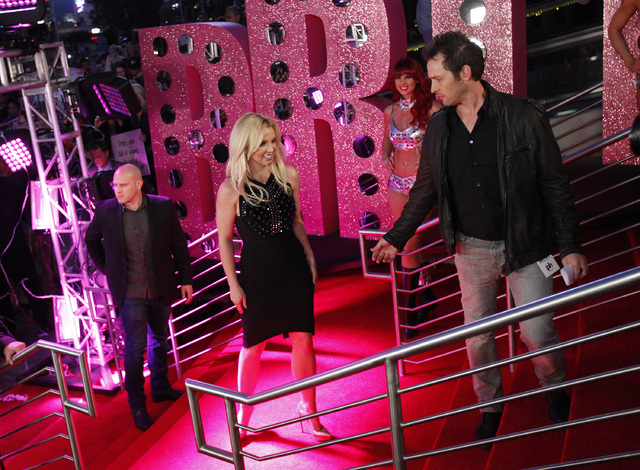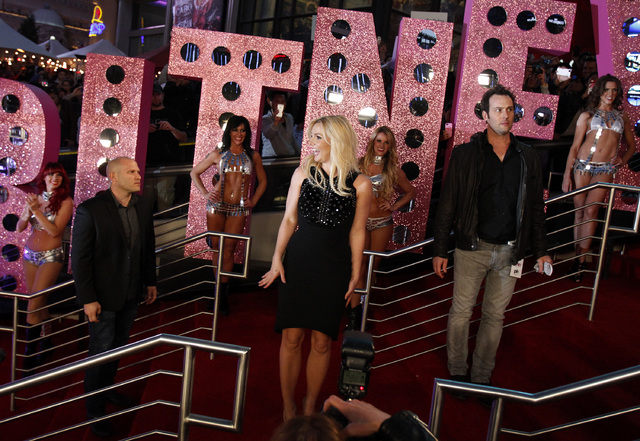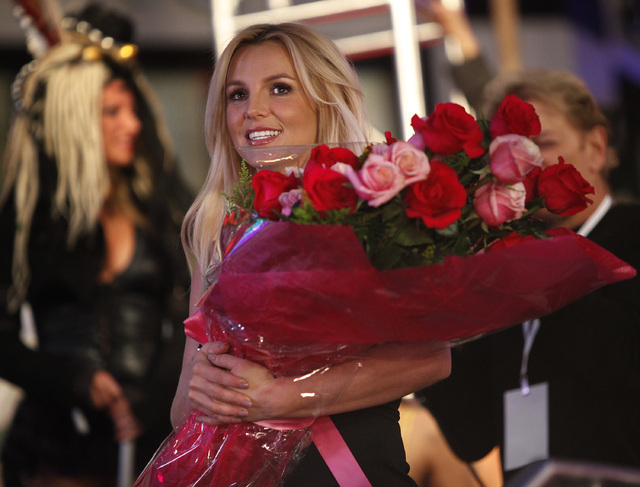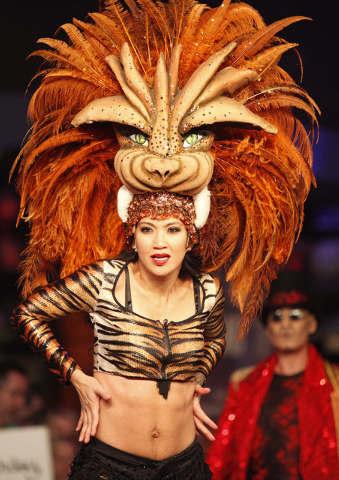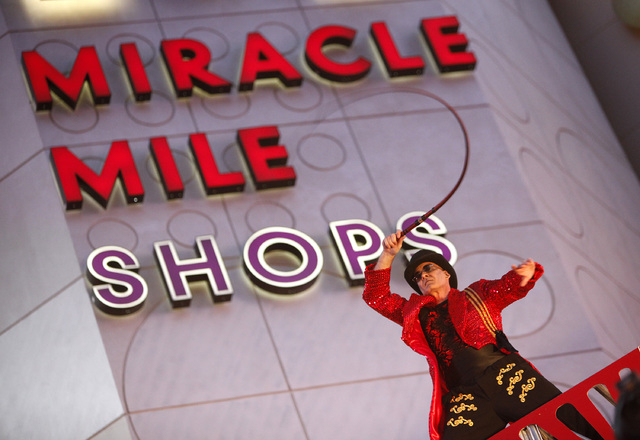 A flaming arch planned for Tuesday's elaborate welcoming presentation for Britney Spears was deemed much too dicey by the fire marshal and cut out of the ceremony in front of Planet Hollywood Resort.
Promos of Spears feature her surrounded by flames in front of the "Welcome to Fabulous Las Vegas" sign. Her "Piece of Me" residency, her first in Sin City, opens the two-year, 50-show run Dec. 27.
"We were going to do a lighted fire arch, and she was going to walk through as 'Work Bitch' played," said Blair Farrington, who produced the 23-performer welcome that included a self-contained moving stage piece.
"They discouraged us from doing it," Farrington said.
A fire-breathing performer was part of the ceremony, which was held in windy conditions.
The performers and music represented a timeline of Spears' hits. A circus master and aerialists represented a nod to "Circus," Spears' sixth studio album. Her eighth, "Britney Jean," was released Monday, her 32nd birthday.
THE SCENE AND HEARD
It figures, as hot as NASCAR champion Jimmie Johnson is on the track, that it would carry over in Las Vegas. Johnson, winner of six Sprint Cup titles in eight years, was on KVVU-TV's "More" show Tuesday to promote Champions Week here. Johnson bet $225 on the Jimmie Johnson slot machine and won it for the Nevada Children's Cancer Foundation. Before leaving the studio, he peeled off three $100 bills and added it to the $225. "He said he didn't even know there was a Jimmie Johnson slot machine," said "More" co-host Jason Feinberg. …
Garth Brooks discovered what we all knew: You can leave Las Vegas, but not for long. Three days after that "farewell" shindig Friday, Brooks announced he's returning to Wynn Las Vegas for "Garth Brooks: The Man, His Band and His Music" on Jan. 3 and 4, at 7 p.m. and 10:30 p.m. He will be accompanied by his full band for the New Year's Eve weekend shows, which will feature his biggest hits. …
Condolences to Stefanie Graf on the loss of her father, Peter Graf, who died Saturday in Mannheim, Germany, after battling pancreatic cancer. He was her coach and former manager. She has credited him with shaping her career, which included a record 22 grand slam events in the modern era.
THE PUNCH LINE
"Barbara Walters revealed her list of the most fascinating people of the year: Robin Roberts, Jennifer Lawrence, the cast of Duck Dynasty, Miley Cyrus, Kim Kardashian and Kanye West, Edward Snowden and Pope Francis. What an honor it must be for the pope!" — Jimmy Kimmel
Norm Clarke's column appears Sunday, Wednesday and Friday. He can be reached at 702-383-0244 or email him at norm@reviewjournal.com. Find more online at www.normclarke.com. Follow Norm on Twitter @Norm_Clarke. "Norm Clarke's Vegas," airs Thursdays on the "Morning Blend" on KTNV-TV, Channel 13.