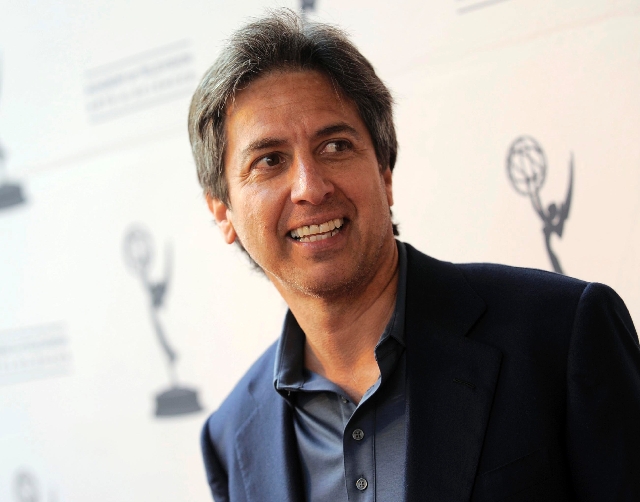 Ray Romano
Ray Romano could have coasted after "Everybody Loves Raymond," but he keeps his stand-up skills sharp by playing The Mirage. It's the only place he can use that killer batch of Vegas-specific material. And this time he can use all of them because there is no famous TV co-star in the 10 p.m. shows Friday and Saturday at The Mirage; tickets are $64.84-$86.84; call 792-7777.
— Mike Weatherford
'80s metal
Weren't able to score tickets to see the Stones this weekend? Consider yourself lucky, for now you will have the time to get your face liquefied like nacho cheese by the magma-hot hair metal of Ratt, Dokken and Warrant. Bust out the leopard-print Spandex at 7 p.m. Saturday at the Henderson Pavilion, 200 S. Green Parkway. Tickets are $28-$55; call 267-2171.
— Jason Bracelin
Movie series
The Outdoor Picture Show free movie series kicks off this weekend with screenings of "Finding Nemo" on Friday and "Peter Pan" on Saturday at The District at Green Valley Ranch, 2225 Village Walk Drive, in Henderson. Showtime is 8 p.m. at The Green next to Whole Foods Market. Blankets and picnic baskets are encouraged, and free popcorn will be provided. See it now before it's 115 degrees.
— Christopher Lawrence
George Washington
You've got nine more days to "Discover the Real George Washington." That's because the traveling exhibit is scheduled to end its three-year, cross-country tour May 19 at the Discovery Children's Museum, 360 Promenade Place. You can hail the chief from 9 a.m. to 4 p.m. Tuesday through Friday, 10 a.m. to 5 p.m. Saturday and noon to 5 p.m. Sunday. Admission is $12 (unless you're younger than 1, older than 99 or a museum member, in which case it's free); call 382-5437 for details.
— Carol Cling
Vegas Uncork'd
At press time, tickets still were available for numerous events of Vegas Uncork'd, which runs through Sunday at Bellagio, Caesars Palace, Mandalay Bay and MGM Grand. There are wait lists for sold-out events, and space permitting, tickets will be sold at the door for The Grand Tasting (7:30 p.m. Friday at Caesars Palace), The Beer Garden (5 p.m. Saturday at Mandalay Bay) and the Bellagio Block Party: Cured, Smoked, Braised and Toasted (8 p.m. Saturday at Bellagio). www.VegasUncorked.com.
— Heidi Knapp Rinella
Ne-Yo
Grammy-winning pop star and former Las Vegan Ne-Yo spends his Friday night at 1 Oak nightclub in The Mirage. His newest work is as a guest vocalist on David Guetta's single "Play Hard." Ne-Yo just told Britain's MTV he quit his first teen job at a Vegas McDonald's after two weeks: "I loved it until I got yelled at for putting too much salt on the fries. … I politely handed the guy my name tag and my little hat and I walked out."
— Doug Elfman