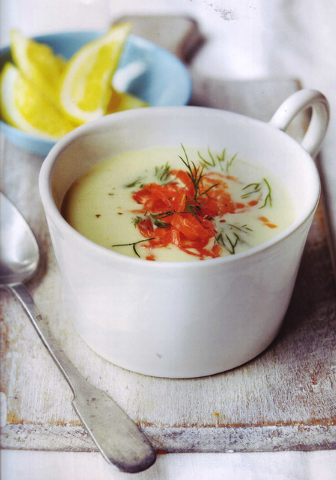 DINING OUT
JALISCO CANTINA, 3460 E. SUNSET ROAD (AT PECOS ROAD) AND 6450 S. DURANGO DRIVE (AT SUNSET ROAD)
The two locations of Jalisco Cantina opened in December, rebranded from SuperMex, which had the same owners. The restaurants were named for the Mexican state of Jalisco on the Pacific coast. The more than 90 dishes on the menu include traditional favorites, many of them with a twist. For example, guacamole is offered in three styles including Camaron Tropical, with shrimp and mango, and taco selections include beer-battered avocado. More than 100 tequila varieties are stocked, and magaritas are made with 100 percent agave tequila and fruit juices. Both locations have video slot machines. Here's a sample of the menu:
Appetizers: Ceviche, $11.50; Al Pastor Sliders, $8; chicken adobo barbecue quesadilla, $9.50; Camaron Tropical guacamole, $10; vegetarian nachos, $10; carne asada nachos, $13.
Soups and salads: Tomato soup with shredded chicken and tortilla strips, $5 for a cup, $9 for a bowl; Claudia's Albondigas Soup, $11; Casero Taco Salad, $11.50; Jalisco Salad, $10; salad and soup combo, $9.
Tacos and burritos: Carne Asada Street Tacos, $10; Shrimp Pacifico Street Tacos, $11; Pescado Street Tacos, $11; chile verde burrito, $12; carnitas burrito, $13; chicken and bacon burrito, $12.
Combinations: Enchiladas, crispy tacos, soft tacos, pork tamale (add $1) or chile relleno (add $1) with yellow rice and refried beans, $10 for one item, $11 for two items or $12 for three items, in cheese, shredded chicken, shredded beef, ground beef, carne asada (add $1), grilled chicken (add $1), carnitas (add $1) or shrimp (add $1).
House specialties: Mar y Tierra (asada steak and bacon-wrapped shrimp), $22; mole, $13; shrimp fajitas, $18; Jalisco Signature Carnitas, $12; chile verde, $11.50.
Jalisco Cantinas are open 24/7. Call 702-436-5200 (Sunset) or 702-312-8000 (Durango) or visit www.JaliscoCantina.com.
NEW BOOKS FOR COOKS
CHILLED FENNEL SOUP WITH SMOKED SALMON AND DILL
2 teaspoons unsalted butter
2 leeks, trimmed and shredded
2 heads of fennel, peeled and cut into small pieces
11 ounces potatoes, peeled and cut into small pieces
6 star anise
4 cups vegetable stock
¾ cup whole milk
Scant ½ cup whipping cream
2 tablespoons anise liqueur (such as Pernod or Ricard)
Sea salt and freshly ground black pepper
2½ ounces good-quality smoked salmon, thinly sliced and cut into strips.
A few sprigs of dill
Heat the butter in a large pan over medium heat, then add the leeks and fennel and cook gently, uncovered, for 8-10 minutes, or until the vegetables have started to soften.
Add the potatoes, star anise, stock and milk. Cook over medium heat for 25 minutes, or until the vegetables are tender.
Remove the star anise. Transfer to a blender or use a hand-held stick blender to blitz to a smooth puree. Strain through a fine sieve into a large bowl. Leave to cool, then refrigerate up to 4 hours.
When ready to serve, put the cream in a bowl and whip until it forms soft peaks, then whisk the cream briskly into the chilled soup.
Stir in the anise liqueur, season to taste and divide among 4 individual chilled soup bowls.
Top each soup with the strips of smoked salmon and sprigs of dill and serve immediately.
Serves 4-6.
Recipe from "Great Homemade Soups" by Paul Gayler (Jacqui Small; $40)
— Heidi Knapp Rinella