Sparkling takeaways from jewelry trade show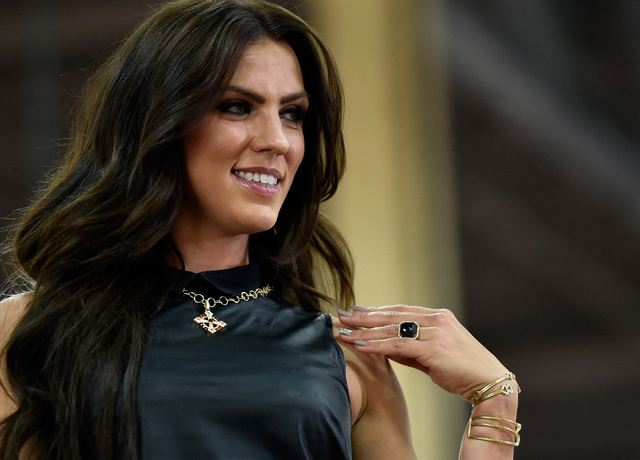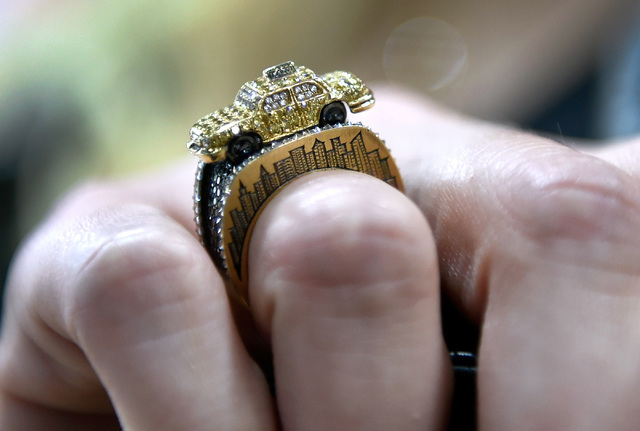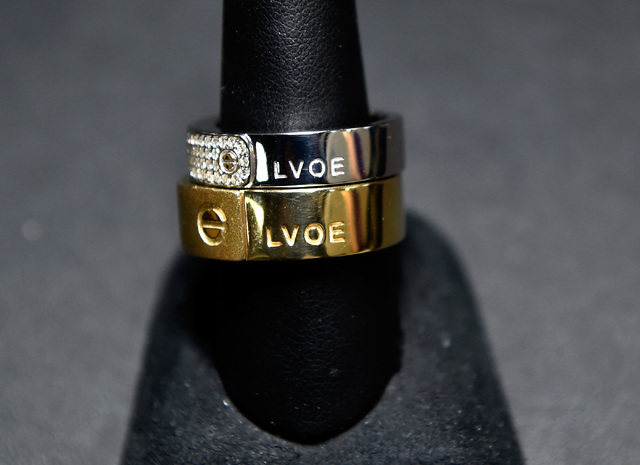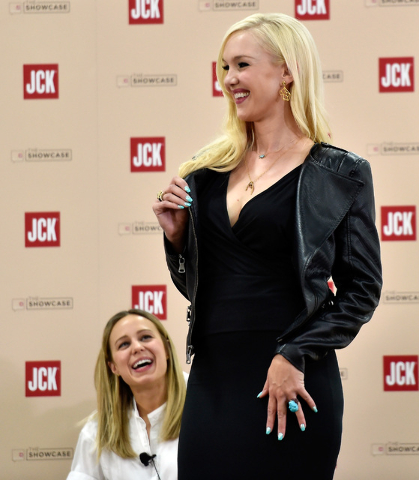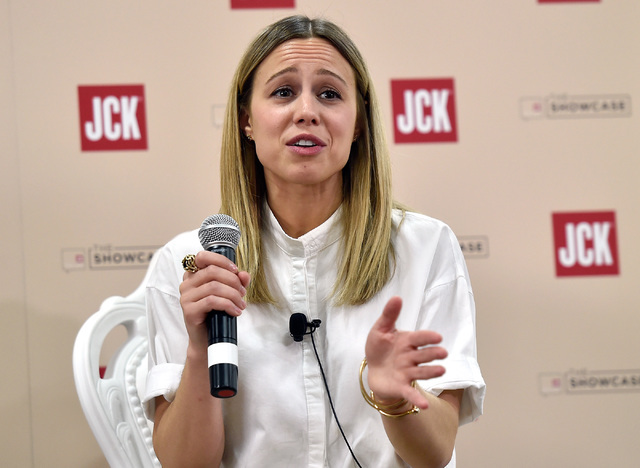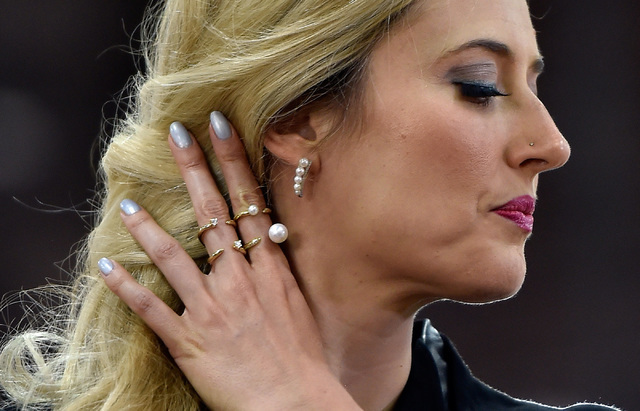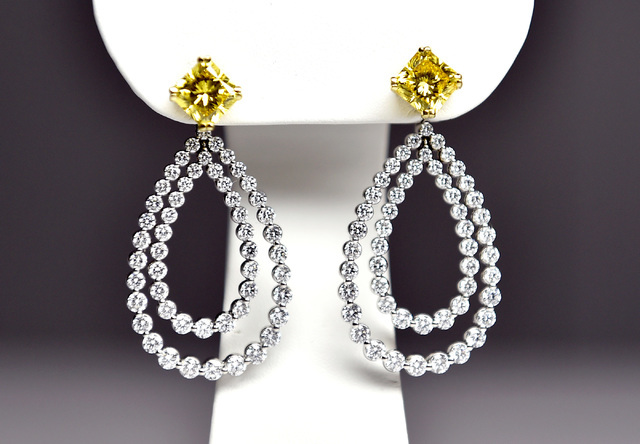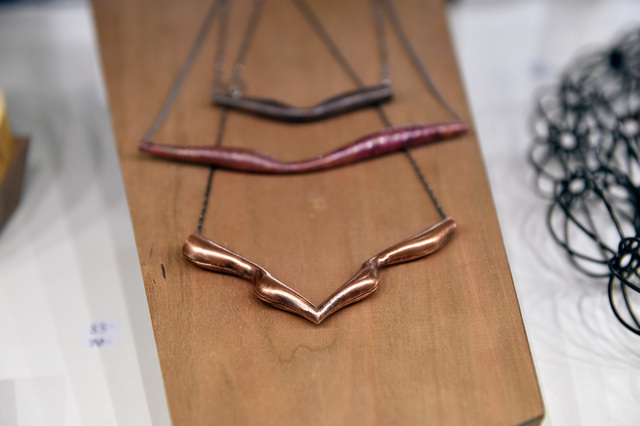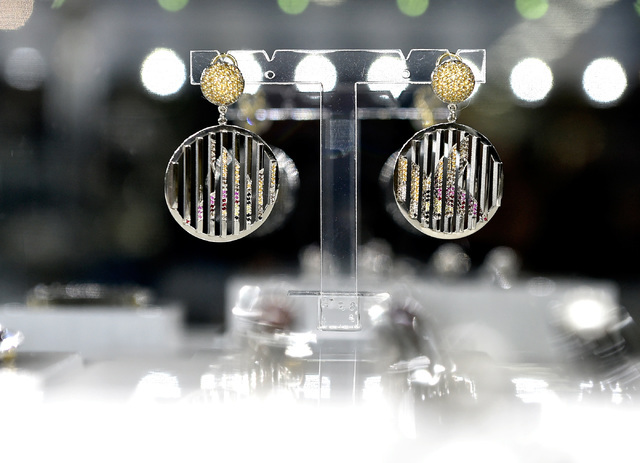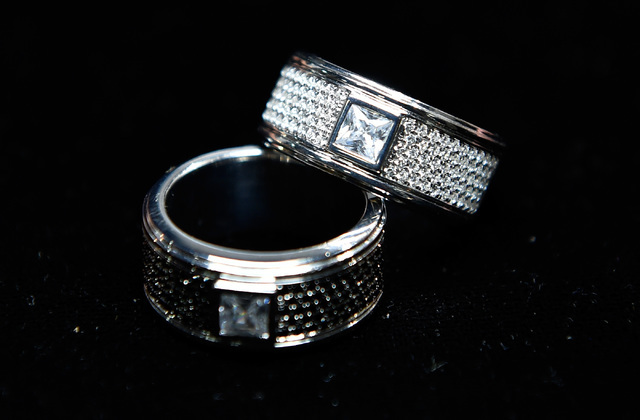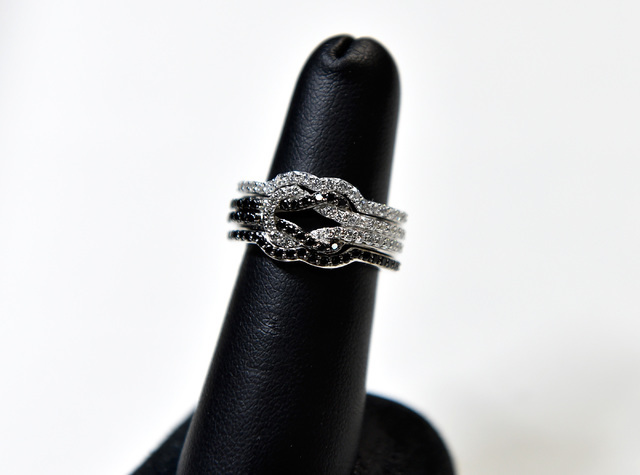 Vegas is known for bling, but this past weekend was even more blingy than most. More than 20,000 lapidarists, designers, wholesalers and other experts in all things exquisite and glittering filled the Mandalay Bay Convention Center to attend one of the country's largest annual jewelry trade shows, which ended Monday. Attendees at the Jewelers Circular Keystone, or JCK for short, were surrounded by countless gemstones — impeccably faceted, mounted on precious metals or lustrously rolling loose in trays.
From $35 tiger's-eye rings to $50,000-plus diamond earrings for the 1-percenters, the show's acres of baubles spanned the luxury and fashion markets.
"We say that if it doesn't show here, it doesn't exist," joked director Katie Dominesey.
While the dazzling confab is for industry only, we spotted a few key trends that will be putting a sparkle in people's eyes in the months ahead.
Lab-grown diamonds
How does one clone a diamond? By placing a small slice of the original next to a carbon-rich plasma that then absorbs its properties, said Diamond Foundry's Maarten de Witte. The resulting gems are not your mother's cubic zirconia: They're molecularly identical to mined diamonds and are increasingly being used in fine jewelry. (One marketing campaign calls them "A Girl's New Best Friend.")
Critics worry labs like Diamond Foundry are fooling customers into buying something that's not a 'real' diamond. But with concerns mounting about the environmental and human rights cost of mining, these companies say they're offering an eco-friendly, conflict-free alternative at a fraction of the price.
Same-sex wedding bands
Last year's Supreme Court decision on marriage equality means wedding bells are ringing for more LGBT couples than ever before.
Those couples often have special concerns when choosing an engagement ring, said designer Rony Tennenbaum, who has been crafting modern, fashion-forward commitment jewelry for same-sex couples since 2008. "They're dealing with different questions: 'How do we propose to each other? Do we have to get matching rings?'"
Tennenbaum's gender-flexible line of engagement and wedding rings features streamlined, often-asymmetrical designs in yellow, white and rose gold with black and white diamonds. The Tie the Knot collection includes a slender, diamond-studded knot ring that can be stacked with a matching band for a modern wedding set, while his signature LVOE collection carries an egalitarian message: Love is love, no matter how you spell it.
The designs appeal to straight couples as well, and though Tennenbaum was a pioneer in this niche, he expects he'll soon be joined by others. "We are growing these etiquettes as we speak," he said. "They are brand new to everyone."
Natural and organic forms
Three standout young designers in the show's Kickstarter section showed lines inspired by nature — but with decidedly different spins.
The large, striking rings in Katherine Dannenberg's Convergence collection had a structured, sculptural feel, like wearing a small building on your finger. Handcrafted from silver and shibuichi — a copper alloy with the look of wood — they sat alongside statement necklaces made of interlocking steel spheres that resembled globes or seed pods.
Next door, recent California College of the Arts graduate Olivia Shih displayed her Mountain necklace, a chunky pendant on a delicate gold-filled chain. Resembling rough-hewn crystal, it was actually made of a feather-light recycled acrylic. "You have that visual weight without having a physical burden," she said.
Vicky Lew, of Central St. Martins in London, was inspired by the ephemeral nature of birds' movement for her Flight collection, incorporating vertical lines, rainbows of tiny Swarovski gemstones and an Art Deco feel. A brooch studded with sapphire, topaz, spinel and smoky quartz looked like an elegant, colorful version of Katniss Everdeen's Mockingjay pin from the "Hunger Games" movies.
Jewelry, remixed
It's an earring. No, wait, it's a ring. No, wait …
Millennials are charging into the jewelry market and bringing their irreverent attitudes with them. The edgy look that started with ear crawlers and ear cuffs has evolved into pieces that are more difficult to classify — like a ring with a gold sheath that fits over the wearer's fingernail, a la Lady Gaga.
Layering is key, said "Scandal" costume designer Lyn Paolo at a Friday panel on trends in the industry.
"It's the way jewelry is progressing at the moment, being able to play with pieces and move them, where it looks like something but it's actually something else," she said. "It's a puzzle, but then you see it on the body and it's stunning."
Jewelers are also starting to sell single earrings so you can mix and match them, said Shannon Adducci, a freelance fashion editor who styles for Departures and Billboard.
"The average consumer who's younger doesn't have as much money, so it's really about trying smaller pieces that you can stack and add on to," she said. "You have a generation that's just starting out, and they have a different sensibility."