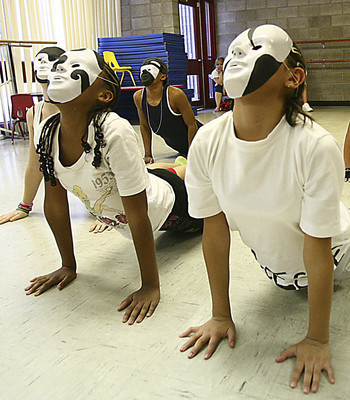 A fairy tale of a high-energy kind will be presented Friday when the Winchester Star Catchers perform "A Hip-Hop Fairy Tale" at Winchester Cultural Center, 3130 S. McLeod Drive.
The dance production tells the story of Princess Katie and Prince Sean, siblings who are constantly arguing about which is the kingdom's best dancer. Tired of their bickering, the Queen sends them off to find dance crew members to compete with them in a final dance battle.
The cast includes CeCe Jones as the Queen; Katie Chiaramonte as the Princess; Sean Cashman as the Prince; and local DJ Randall "DJ Day Won" Logan, who will narrate the story.
The performance, which is suitable for the entire family, begins at 7 p.m. Tickets are $5 general admission and $3 for students and seniors.
Call 455-7340 for details.
The Winchester Star Catchers dance program was created at Winchester Cultural Center in 2002. Its new session begins Sept. 8, and classes are available for beginning, intermediate and advanced hip-hop dancers, and beginning contemporary dancers.