Steady, calming presence comes with territory for Dizzy Wright
October 31, 2013 - 10:47 pm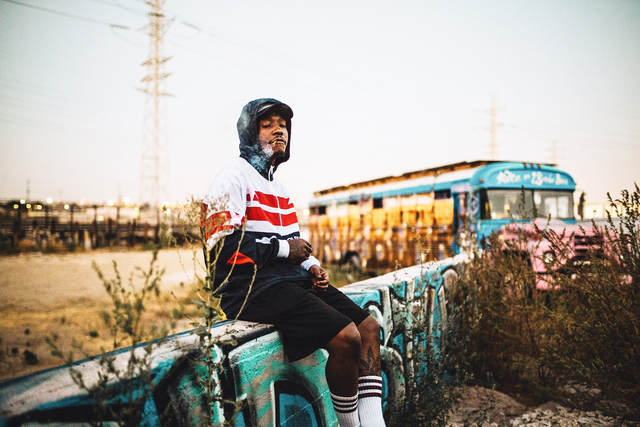 Consistency, persistence are the roots of Dizzy Wright's blue collar, hang-in-there hip-hop.
The Vegas-based MC doesn't dazzle on the mic nor is that his aim. He's a steady, engaged presence whose rhymes tend to have a calming, reassuring effect.
"Want to give the whole wide world a hug," goes one of the hooks on "2 Wings and a Crown," the opening track on Wright's latest mixtape, "The Golden Age," and that pretty sums up the mood of the disc.
The 22-year-old Wright has been rapping since he was 8, and it shows, as he seems forever at ease with himself with a natural, unhurried flow.
Often times, it doesn't even feel like Wright is performing at all, just sharing his thoughts and blunts alike.
Catch him tonight at Hard Rock Live on The Strip.
Contact reporter Jason Bracelin at jbracelin@reviewjournal.com or 702-383-0476. Follow on Twitter @JasonBracelin.
PREVIEW
WHO: Dizzy Wright
WHEN: 7 p.m. Friday, Nov. 1
WHERE: Hard Rock Live, 3771 Las Vegas Blvd. South
TICKETS: $20 (733-7625)