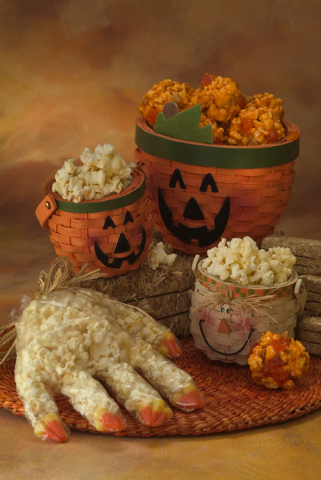 MTV";s Video Music Awards took the Internet by storm Sunday night — and most of what was talked about centered around what was happening in the audience, not on stage. Here, a look at five of the most memorable moments from a night full of them.
Will Smith";s family is comedic gold
During the VMAs, a photo went viral of actor Will Smith";s family supposedly reacting to Miley Cyrus"; over-the-top performance. It was actually a perfectly timed snapshot of the live video feed during Lady Gaga";s performance of "Applause."
"A look back at the feed also shows they weren";t even too shocked by the 27-year-old pop star";s scantily clad dance. Jaden";s confused look was just some intense concentration. Willow";s open mouth was caused by her gum chewing. What looked like a gasp was actually just a nose scratch."
Rihanna is not impressed
Neither Rihanna nor One Direction seem impressed by Miley Cyrus"; bizarre performance, which included gigantic dancing teddy bears and Cyrus stripping down to her underwear.
During Cyrus"; performance, the camera panned to the singer, showing a look of utter boredom on her face.
For their part, the members of One Direction looked completely bemused.
Speaking of Rihanna …
She spilled popcorn at the VMAs and blamed it on someone else, BuzzFeed reports.
The singer spilled her popcorn on her friend Melissa Forde, picked up a handful and then turned away so Forde could deal with the rest.
Apparently not sure what to do with the popcorn in her hand, she dumped it on the chair of the woman in front of her, who was standing up to dance.
"Shh …" she told Forde.
Here";s a video of the entire ordeal on Instagram.
Return of the ";90s
Rumors had been spreading for days that ";90s group 'N Sync would reunite at the VMAs, and fans of the group (mostly women now in their twenties) were not disappointed.
Justin Timberlake started the performance with his solo hits before former band members JC Chasez, Joey Fatone, Lance Bass and Chris Kirkpatrick emerged from the bottom of the stage to sing a few lines from their songs "Girlfriend" and "Bye, Bye, Bye."
Chasez later explained to Ryan Seacrest how it all came together:
"Literally just a few days ago Justin gave me a buzz.," Chasez said, according to MTV. "And he said, 'Hey man, listen. I";m getting this award and they have given me a pile of time to perform, and we started our careers at MTV and I think we should get the band back together.";"
Taylor Swift throws some shade
Singer Taylor Swift was caught on camera apparently directing an expletive in the direction of One Direction member-former boyfriend Harry Styles.
When One Direction took the stage to accept an award, Swift turned to fellow singer Selena Gomez and mouthed what appeared to be a colorful directive that Styles shut up.
Earlier in the show, Swift appeared to backhandedly thank Styles after receiving an award for Best Female Video.
Thanking her fans, she added, "I also want to thank the person who inspired this song because he knows exactly who he is, because now I";ve got one of these."
Swift is notorious for writing songs based on past relationships.