The car that parks itself, and other cool luxuries coming to CES
December 17, 2014 - 6:42 pm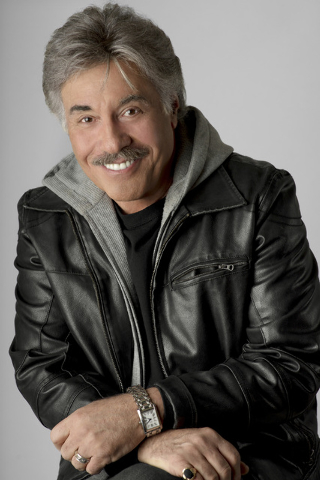 BMW is coming to January's Consumer Electronics Show with a new laser-guided car that parks itself into garage spaces after the driver clicks an app on his smartwatch.
When the driver wants the car to come get him later, he just clicks that smartwatch app again and it finds him.
The modified electric BMW i3 does this with four lasers scanning for open spaces, then compares space results with maps of existing garage spaces in the world, even if the car is not online to fetch GPS maps.
BMW, Mercedes and other luxury makers have had self-parking tech for years, but self-park cars usually need GPS as well as guiding lasers installed in the garages, too.
By contrast, this new self-parking car needs none of that and is autonomous, like Arnold Schwarzenegger in "The Terminator," minus guns and life-threatening one-liners.
Personally, I'm waiting for the BMW that self-pays for itself. That is the luxury automobile for me.
CES is shaping up to be another future world, featuring quantum-dot 4K TVs; Sony's little computer-with-screen that clips onto existing eyeglasses (so you don't have to buy those ugly $1,600 Google Glasses); new Bitcoin partners trying to disrupt traditional world currencies; palm-sized high-def video nano-drones that creeps can fly up to their neighbor's window while guided via Android phone or iPhone; and (rumored) possibly a bendable HDTV screen from Samsung.
TONY REMEMBERS CARLIN
Tony Orlando is in town to stage his annual Christmas show Friday through Sunday at the South Point hotel.
I was talking with Orlando (a well-liked guy in showbiz) about his old friend, the late, great George Carlin. Orlando told me something I never knew.
Carlin "couldn't get any work" after he did his famous bit about the "seven dirty words."
So Carlin called Orlando, who had a variety show on conservative CBS-TV in the 1970s, and asked Orlando if he would hire Carlin as a regular.
Orlando was thrilled to give the comedy hero five minutes of TV standup every week.
"I said here are two things I want you to do. I want you to promise me you're not going to throw around any of those (expletive) words. And promise me you're going to cut your hair and make it look like you made a move for CBS.'"
Carlin agreed. But Carlin, who never showed public anxiety, was so nervous, he missed rehearsal.
CBS execs were extremely nervous of Carlin's mouth.
"Then Carlin comes on, he looks at the camera, and he goes, 'You're gonna die. You're gonna die, I'm gonna die, we're all gonna die.'"
Carlin did five dark minutes on death.
Orlando looked up at CBS execs in attendance, "and they're pulling their hair out, and they're freaking out."
"So after the show, I said, 'George, this is the first week!'"
Carlin looked at Orlando, still supportive, and said:
"Tony, I wanted to prove to these people there's a worse word than (expletive). Death is more damaging than the word (expletive). It's a clean word. I kept my promise."
That year, Carlin developed several of his most famous bits on Orlando's clean show, including his insistence baseball is silly compared to manly football.
Orlando's shows at the South Point are popular staples at the property, which Orlando (like other headliners) loves for its staff, entertainment director Michael Libonati and owner Michael Gaughan.
"You're treated in such a way that reminds me of the old-school way it was when Sammy and Frank and Dean and those guys were working in this town," Orlando said.
"If Michael Gaughan owned a bowling alley, I would find a stage to work with him."
BLOODY PENN & TELLER
Penn & Teller will launch United Blood Services' "13 Bloody Days of Christmas" blood drive at 11 a.m. Friday at the UBS office, 6930 W. Charleston Blvd. This is their 14th year doing this. Is there a headliner who does more public charity events than Penn & Teller? Maybe Jeff Civillico? I'm not sure.
Anyway, if you donate blood with UBS between Dec. 19 and Jan. 1, you get two free tickets to Penn & Teller's Rio show.
FILMING AT WYNN
Local Lola Pictures this week was seen wrapping filming for "Frank and Lola," co-starring Michael Shannon, Imogen Poots, Rosanna Arquette, and Justin Long.
RICHARD PRYOR KIDS
Richard Pryor's kids, Rain and Mason Pryor, will perform stand-up comedy Thursday through Sunday at LA Comedy Club in Bally's. I asked Rain for an interview but never heard back. If you go see them, please let me know if they're good.
Doug Elfman's column appears Tuesdays, Thursdays and Saturdays. Email him at delfman@reviewjournal.com. He blogs at reviewjournal.com/elfman.