January 23, 2009 - 10:00 pm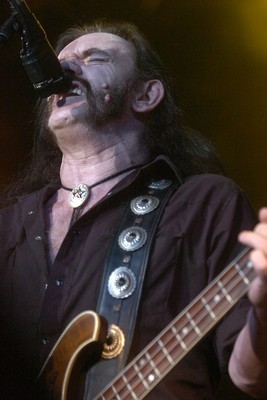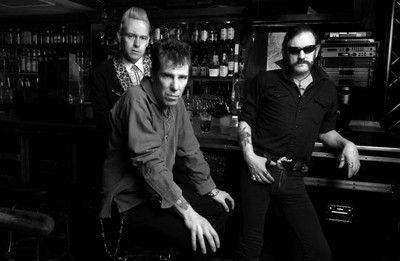 He's been known to drink his Jack Daniels out of a pint glass, he's been said to have bedded more than 1,000 women, and even at 64, you still wouldn't want to leave your daughter alone with him without a cattle prod.
Lemmy Kilmister.
The name is synonymous with a lot of things: fast and loose rock 'n' roll that's so pulse-quickening, it could be classified as a stimulant; facial moles the size of actual moles; a liver that's taken more of a beating than a prize-fighter's nose; a libido as relentless as death.
Kilmister's best known as the frontman for pioneering heavy metal hedonists Motörhead, but he's also got a side gig with a pair of fellow rock lifers: Stray Cats drummer Slim Jim Phantom and Lonesome Spurs/The Rockats guitarist Danny B. Harvey.
Together, they excavate the roots of rock 'n' roll — from Eddie Cochran's much aped rebel yells to Chuck Berry's duck walk — fronted by a dude who's pretty much come to define the arena in which he's toiled for close to four decades now.
"He's true rock 'n' roll — maybe the truest one that I've ever come across," Phantom says of Kilmister, a longtime friend of some 30 years. "He still lives life at a good clip. But at the same time, I've never seen him be rude to anyone, under any circumstance — first thing in the morning, in an airport, I've never seen him be anything but completely respectful and kind to every fan. He's an amazing character."
With Kilmister at the helm, The Head Cat outfit a clutch of '50s and '60s rock standards with the more tuneful, swingin' side of Lemmy's distinct, gravel-garglin' rasp — it's always sounded as if someone took a power sander to the guy's larynx — along with Phantom's straight-forward, lickety-split drumming and Harvey's hip-shakin' licks.
On their 2006 debut, "Fool's Paradise," the group revs up rockabilly forebear Carl Perkins' "Matchbox," goes country with Johnny Cash's "Big River" and stomps their feet through Jimmy Reed's "You Got Me Dizzy."
It's like blasting the dust off a stack of old Buddy Holly, Jerry Lee Lewis and Little Richard LPs with a leaf blower.
It's also a kick to hear Kilmister in a less turgid, torque-heavy setting, revelling in the music of his youth, which forms the foundation of his iron-fisted jams of today.
After all, Motörhead is basically a straight-up, blues-based rock 'n' roll band — albeit with nostrils full of amphetamines and an armor of dirty denim.
As such, Head Cat gigs serve as a live, sweaty mapping of rock 'n' roll's genomes.
"It's always fun to see a Motörhead fan who's there who may be unfamiliar with that music and then gets it," Phantom says. "You see them make the connection between Eddie Cochran and Motörhead."
That connection is what first brought Phantom and Kilmister together.
It was in late-'70s London that the Stray Cats first found a steady fan base among English kids pining for a present take on rock 'n' roll's past.
And Kilmister was among them, having first seen the Beatles when he was 16 and before that, grown up as a child on rock's first wave.
"He had heard about the Stray Cats and heard that it was American guys who were doin' it up right," Phantom recalls. "He was one of the original people who came to see us. We became friendly and just stayed friendly all these years.
"The main thing is that I get to spend time with Lemmy, who's my old dear pal," Phantom adds of his involvement in The Head Cat. "That's really what it is."
And true to form, the band does have the casual air of some lifelong buddies getting together to have a few beers and play some of their favorite records at maximum volume.
When it comes to the band's music, it's like history class.
But with whiskey.
"I think it's important to keep it out there," Phantom says of the old-school nuggets The Head Cat plays. "Maybe some Motörhead kids will find out about Buddy Holly through the records that Lemmy makes with me. It's a time passing tradition."
Contact reporter Jason Bracelin at jbracelin@ reviewjournal.com or 702-383-0476.
Preview The Head Cat 10 p.m. Saturday Wasted Space at the Hard Rock Hotel, 4455 Paradise Road $20 (693-5066)