The List: Latest DVDs, CDs, books, May 21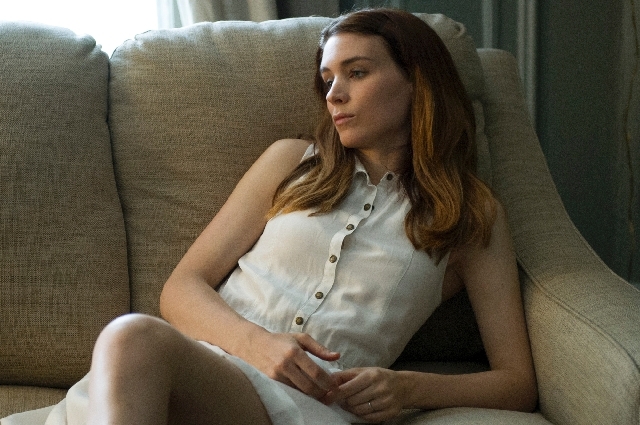 A look at some of the DVDs, CDs and books hitting stores this week:
DVDs
"Side Effects" (R): Things go horribly awry when a sympathetic psychiatrist (Jude Law) begins treating a new patient (Rooney Mara) with antidepressants in this noirish thriller that director Steven Soderbergh has said will be his final feature film.
Elsewhere, a 17-year-old (Alden Ehrenreich) has spent his entire life dreaming of leaving tiny Gatlin, S.C., until a Caster (Alice Englert) — which is pretty much the same as a witch, only with more red tape — moves to town in the teen-friendly romance "Beautiful Creatures" (PG-13). With the help of a plucky real estate agent (Jennifer Lopez), a principled thief (Jason Statham) seeks revenge on the former members of his crew who left him for dead in "Parker" (R). Sheriff Ray Owens (Arnold Schwarzenegger) keeps the peace in Sommerton Junction, but when a drug kingpin (Eduardo Noriega) escapes from custody, the sleepy border town is overrun by law enforcement in "The Last Stand" (R). And after 28 years in prison, Val (Al Pacino) reunites with two old pals (Christopher Walken, Alan Arkin) for one last night of mayhem in "Stand Up Guys" (R).
Topping today's TV transfers: "True Blood: The Complete Fifth Season," "Teen Wolf: Season Two," "Perception: The Complete First Season," "Laverne & Shirley: The Sixth Season" and "Saving Hope: The Complete First Season."
CDs
Daft Punk, "Random Access Memories": Time for another robot dance party!
OK, so the two dudes in Daft Punk aren't robots, but they do wear robot helmets.
Doesn't that count for something?
Here it does.
Pharrell Williams, Julian Casablancas, Panda Bear and others help them commemorate their first album in eight years.
Also in stores: Airbourne, "Black Dog Barking"; The Beach Boys, "The Beach Boys Live: The 50th Anniversary Tour"; The Brand New Heavies, "Forward"; Jamie Cullum, "Momentum"; Pat Metheny, "Tap"; The National, "Trouble Will Find Me"; New Politics, "A Bad Girl in Harlem"; Darius Rucker, "True Believers"; and Thirty Seconds to Mars, "Love Lust Faith + Dreams."
BOOKS
"And the Mountains Echoed" by Khaled Hosseini: "The Kite Runner" author follows the story of a family for generations, from Afghanistan to California, recounting love, loss and the long-term ramifications of life choices.
For young readers, John Grisham adds to his Theodore Boone series with "The Activist," in which the young legal eagle finds himself embroiled in a battle over environmental issues.
Also hitting shelves: "A Chain of Thunder" by Jeff Shaara; "The Last Girl" by Jane Casey; "The Last of the Doughboys" by Richard Rubin; "Margaret Thatcher" by Charles Moore; "The Redeemer" by Jo Nesbo; "Storm Front" by Richard Castle; and "Thousand Words" by Jennifer Brown.
LAS VEGAS REVIEW-JOURNAL