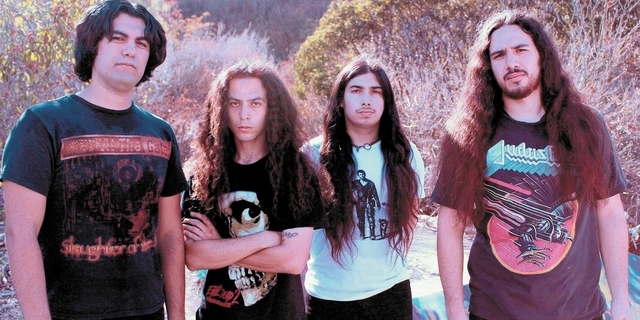 Aid those in need while courting tinnitus and perhaps a strained neck vertebrae or two with the return of Thrashgiving.
Now in its fifth year, the annual benefit concert for the Rescue Mission pairs charity with uncharitable metal.
Headlined by Death Riders, which features original Anthrax vocalist Neil Turbin performing many of the songs that he originally recorded with the band on their seminal 1984 debut "Fistful of Metal," the lineup also includes L.A. battering rams Exmortus and Internal Corrosion, the blackened death thrash of Reno's Blasphemous Creation and Vegas' own Tyrants of Torment, Orbitron and Deep Fried Orphanz.
Bring a can of food and you get a $1 off at the door.
Help others, while hurting yourself.
Contact reporter Jason Bracelin at jbracelin@reviewjournal.com or 702-383-0476. Follow on Twitter @JasonBracelin.
Preview
Thrashgiving, with Death Riders, Exmortus and others
7 p.m. Saturday
Cheyenne Saloon, 3103 N. Rancho Drive
$10-$13 (702-645-4139)