Top 10 things to do in Las Vegas in June
Updated June 9, 2023 - 8:47 pm
MUSIC
Otherwise, Buckcherry
Vegas rockers Otherwise have been tearing up the road in recent months in support of their heated new record "Gawdzillionaire," which has garnered millions of streams since its release in March. They'll take a much needed break from toll booths and truck stops with a hometown gig this weekend, teaming up with Buckcherry. Get all lit up again at 7 p.m. Friday at Brooklyn Bowl at The Linq. Tickets start at $35; brooklynbowl.com/las-vegas.
Jason Bracelin
SPORTS
CONCACAF Nations League Finals
Whether you know it as soccer or football, it's one of the sport's great rivalries. The United States takes on Mexico in the semifinals of the 2022/23 CONCACAF Nations League Finals. That follows Canada vs. Panama in the other semifinal, with the winners meeting for the title. The action starts at 4 p.m. June 15 with the finals at 5 p.m. June 18 at Allegiant Stadium. Ticket prices vary at ticketmaster.com.
Christopher Lawrence
PHOTOGRAPHY
Neon Museum Photo Walk
It's a rare chance to photograph history. Not with your phone, but with multiple cameras, extra lenses and tripods — everything that's forbidden during regular tours of the Neon Museum's Boneyard. Photos taken during the After Hours Photo Walk, scheduled for 11:45 p.m. June 14, are for personal use only. Tickets are $75; neonmuseum.org.
Christopher Lawrence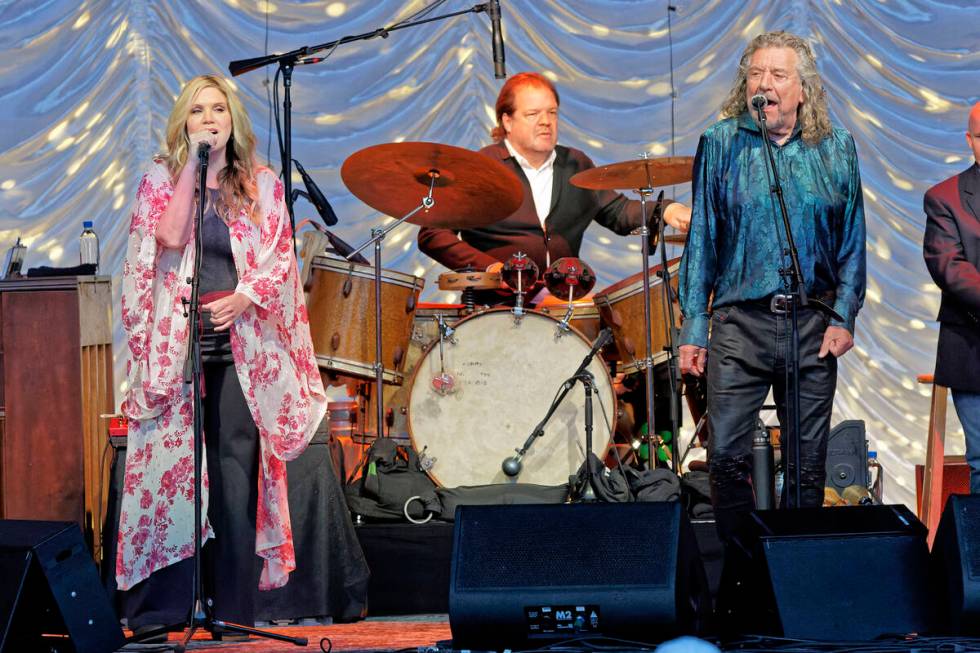 MUSIC
Robert Plant and Alison Krauss
"Raise the Roof" when titans of song Robert Plant and Alison Krauss hit town in support of their aforementioned second collaborative album, in which the two explore rootsy Americana, country, bluegrass and folk, voices intertwined like fingers on a pair of clasped hands. See them at 7 p.m. June 14 at The Pearl at the Palms. Resale tickets available at ticketmaster.com.
Jason Bracelin
THEATER
Vegas Fringe Festival
Works by Neil LaBute and David Mamet will coexist alongside the latest sketch revue from local improv troupe Cardio Spider at the 2023 Vegas Fringe Festival. Presented by Las Vegas Little Theatre, each of the six pieces will be presented multiple times throughout the festival. See them Friday to Sunday, with additional performances June 16 to 18, at 3920 Schiff Drive. Tickets are $20; lvlt.org.
Christopher Lawrence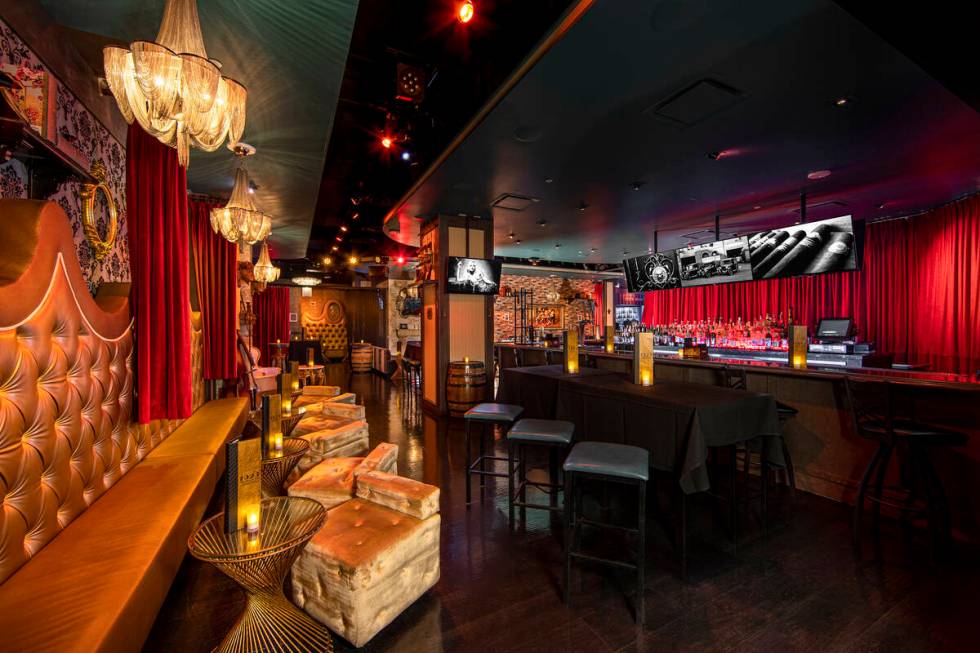 SPIRITS
National Bourbon Day
You can day drink June 14 — and bourbon, no less! — at Mandalay Bay's 1923 Prohibition Bar, which is open from 11 a.m. to midnight, offering extensive bourbons to celebrate National Bourbon Day. The bar is serving flights of bourbon such as Smoke Wagon and Angel's Envy Rye; selections from its vault of rare bourbons; and cocktails made with barrel-aged bourbons. Visit 1923lv.com.
Johnathan L. Wright
MOVIE
'Incredibly Strange Creatures'
"If you don't have any money, it won't stop you if you really want to make movies," Ray Dennis Steckler, the late local B-movie legend and Mascot Video proprietor, once told us. His magnum opus, which he directed and stars in, the latter as Cash Flagg, is getting a rare public screening. See "The Incredibly Strange Creatures Who Stopped Living and Became Mixed-Up Zombies!!?" at 8 p.m. Monday at The Beverly Theater. Tickets are $10; thebeverlytheater.com.
Christopher Lawrence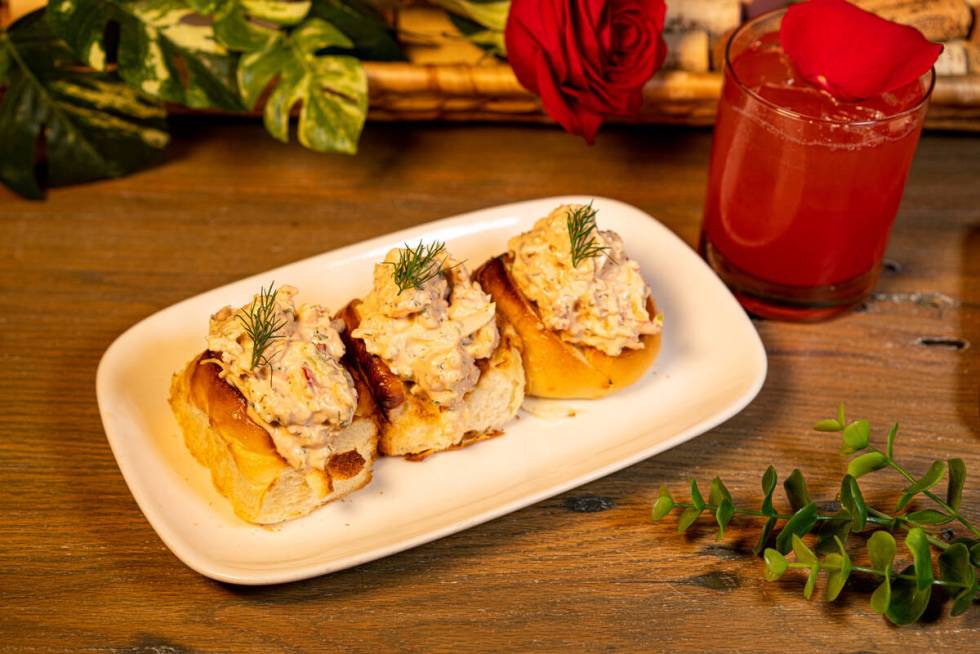 FOOD
National Lobster Day
June 15 is National Lobster Day. At Limoncello Fresh Italian Kitchen, 8245 W. Sahara Ave., chef-partner Carla Pellegrino is sending out freshly made lobster ravioli in a light brandy sauce for $29. Lobster fra diavolo at Bottiglia Cucina & Enoteca in Green Valley Ranch features a whole lobster, Calabrian chilis and cherry tomatoes in lobster cream sauce for $54. Warm brioche rolls are stuffed with herbed Maine lobster salad for $26 at Crush American Grill in the MGM Grand.
Johnathan L. Wright
MUSIC
Seven Lions
Experiencing post-EDC bass withdrawals? Seven Lions will remedy that. The melodic dubstep DJ-producer returns to Vegas to pummel ear holes with beats that rumble like boulders rolling down a cliff. See him at 7 p.m. Saturday at the Downtown Las Vegas Events Center. Tickets start at $50; dlvec.com.
Jason Bracelin
FOOD & DRINK
Piano & Italian standards
From 6 to 9 p.m. Thursdays through Sundays, Le Sorrelle ("the sisters") Restaurant & Bar, 5875 S. Rainbow Blvd., Suite 104, features live piano music. The restaurant, opened by two sisters in 2021, serves a menu of familiar Italian standards such as calamari fritti, spaghetti Bolognese, penne alla vodka, chicken piccata, veal parmigiana and cannoli. Visit lesorelle.us.
Johnathan L. Wright